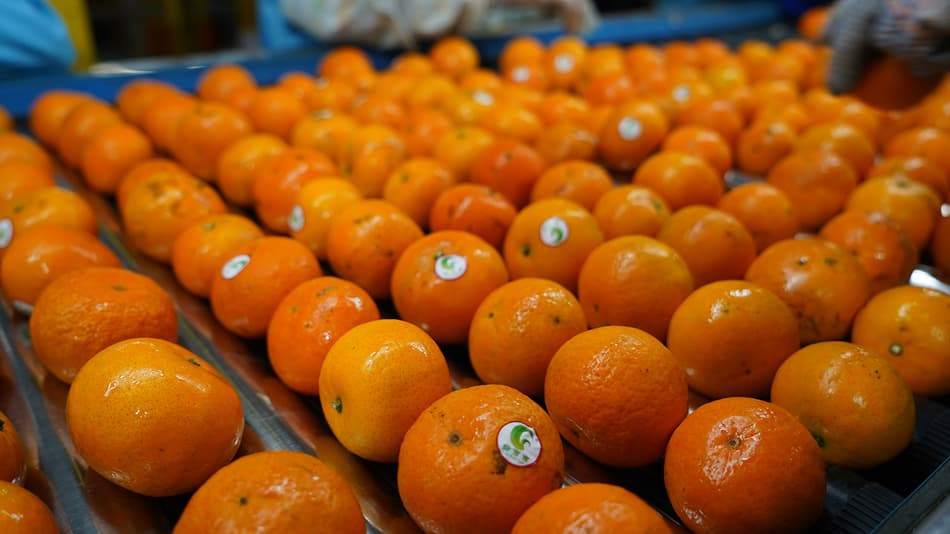 Guijie Guangxi, China
Guangxi Guijie Agricultural Development Co. packs and sells fruit from 12 standardized citrus bases on more than 1,300 hectares (3,300 acres) of land in the Guangxi region of south-west China. To upgrade the automation of its packing facilities, Guijie recently installed a state-of the- art 12-lane sorting and packing line which was manufactured and installed by TOMRA Food. This is one of the biggest integrated sorting solutions in China, with the capacity to handle three million pieces of citrus fruit per day during the peak season.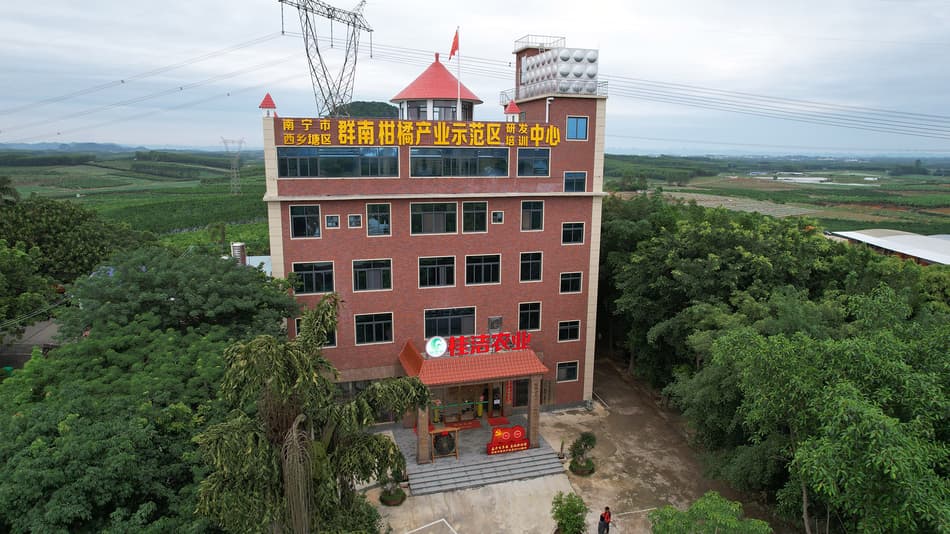 This investment underlines how far Guijie has progressed since it's founder, Liang Jieyan, returned in 2006 at the age of 44 to his home town in Tanluo with the ambition of starting his own business. At that time, the land and mountains surrounding Tanluo were mostly barren – but Liang led local people into the fruit-growing industry and introduced new citrus varieties such as Orah mandarins, tangerines, and Murcotts (honey tangerines).
The combination of Guijie's scientific cultivation methods and the favorable climatic conditions in Guangxi, where there is abundant sunshine and rainfall, have resulted in fruits of high quality. Guijie's TIAN WAN WAN-branded Orah has gained great popularity among consumers for its sweet taste, juicy flesh, and thin peel.
"Climatic conditions and management vary from one orchard to another, which means the citrus fruits differ in quality and appearance, but customers nowadays ask for higher-quality products. That's why we've had to raise the bar in sorting, to achieve uniform standards. Now our customers can enjoy citrus fruit with an identical flavour and very similar appearance no matter which box they come from. This has been critical in our highend branding."

- Liang Chun, General Manager at Guijie
Integrated whole-line solutions

TOMRA Food has provided Guijie's packhouse with complete, integrated postharvest- to-pack solutions, taking care of everything from tipping the fruit onto the line to packing at the other end. These solutions are modular and scalable to businesses of all sizes.

Two sets of infeed treatment systems, handling functions such as soaking, presort, brush-washing, drying, pooling, and conveying, can be controlled centrally or operated separately. It is possible to troubleshoot without interrupting the entire production line, minimizing downtime. And automatic control of the entire process of depalletizing, tipping, moving crates, washing empty crates, and nesting and recycling empty crates has reduced the number of round-trips by forklift trucks by 60%.
The 12-lane line incorporates Spectrim, the most powerful imaging platform available for external defect detection in fresh produce, and Inspectra², the industry's most advanced non-invasive internal quality inspection system. Spectrim captures up to 500 high-resolution color photos and infrared photos of the fruit every tenth-of-a-second, accurately identifying defects as small as 0.16 square millimeters. Inspectra² applies nearinfrared (NIR) technology to analyse the light spectra transmitted through every piece of fruit, checking characteristics such as acidity, Brix, and granulation. Both Spectrim and Inspectra² have AI defect detection and self-learning capabilities. The unrivalled effectiveness of these two solutions is the main reason Guijie decided to install them.

"TOMRA sorters are equipped with a highly accurate AI smart imaging and identification system that captures appearance defects such as scarring, decay, puff, and creases, which other systems fail to identify. They also perform internal quality control with precision and high efficiency. These sorting solutions have greatly built-up our core competitiveness through efficiency improvements, labor cost reduction, accurate sorting, and efficient packaging."

- Liang Chun, General Manager at Guijie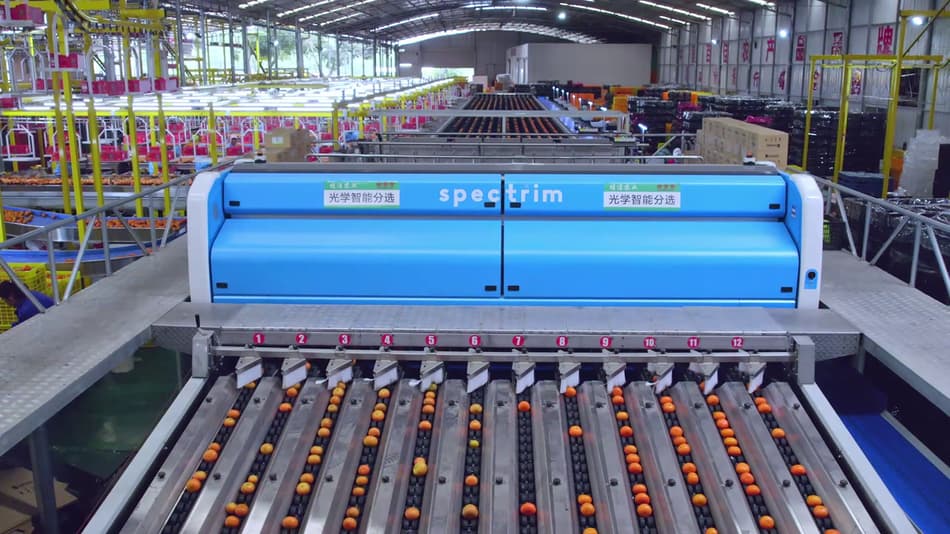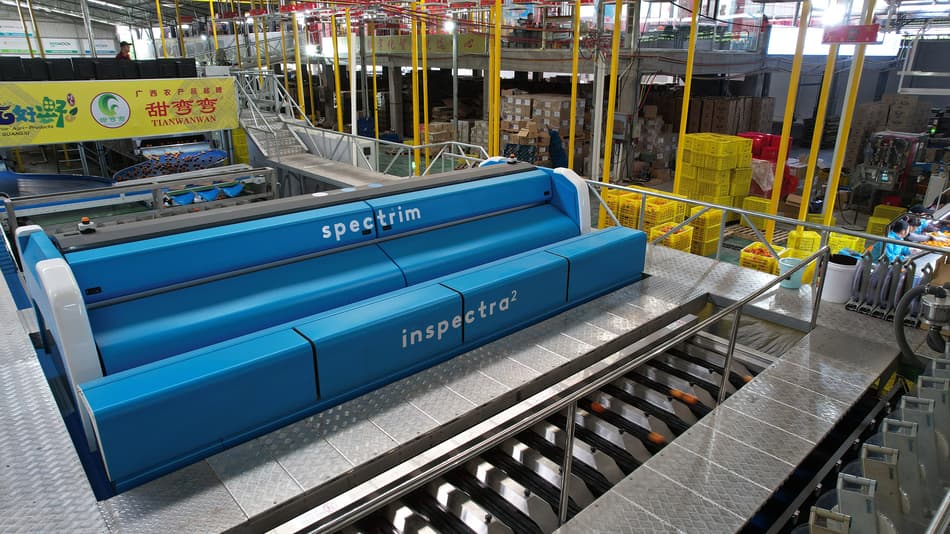 Boosting Guijie's big business and small volume growers

With these state-of-the-art solutions, Guijie can ensure the consistency of product quality and appearance, and can improve overall efficiency by customizing product specifications for different markets. What's more, the sorting system's traceability software tracks the quality of each batch of raw materials, providing detailed and objective data which can lead to better results from growers. Guijie, which has registered annual output with a value of RMB 150 million (US $21 million), is helping more than 12,000 farmerhouseholds in the region move out of poverty by increasing their incomes.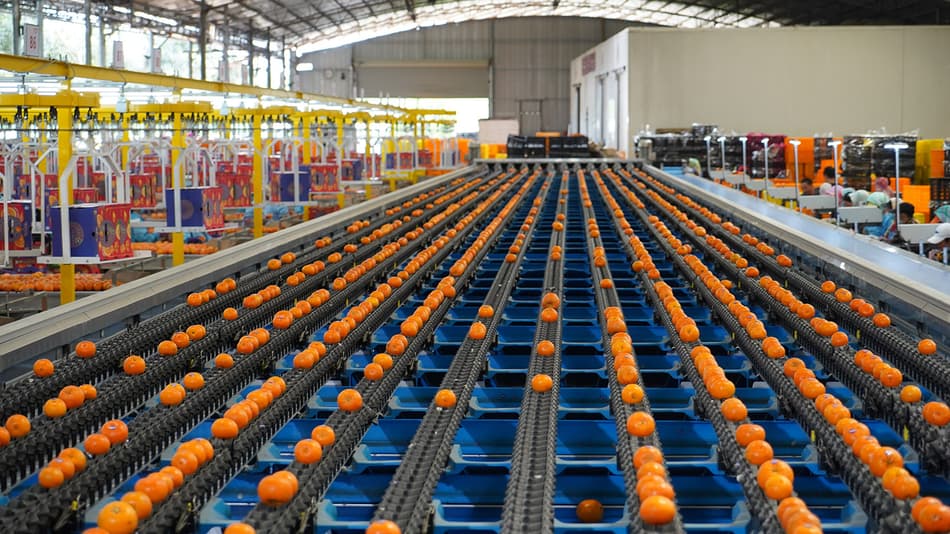 "TOMRA is a good partner, but more than that, TOMRA can also help to lead and promote the development of Chinese agricultural products. I am more than happy to recommend TOMRA equipment to my fellow members of the fruit industry – hopefully we can work together to improve the industrialization standard of Chinese agricultural products."

- Liang Chun, General Manager at Guijie

Feeding, depalletizing,and empty basket recycling system
Automatic control over the entire process of depalletizing, tipping, crate transportation, empty crate washing, and empty crate nesting and recycling, has cut the number of forklift round-trips by 60% and accelerated feeding to 1,800 baskets per hour. Gentle feeding with a large-diameter drum turner takes extra care of each citrus fruit.

AI sorting system
Both the Spectrim external defect detection system and the Inspectra2 internal quality inspection system operate with AI defect detection and self-learning capabilities, ensuring accuracy and consistency in citrus sorting. The entire system integrates comprehensive functions and is easy to operate.

Pre-process system
Two infeed treatment systems, covering functions such as soaking, pre-sorting, brush-washing, fungicide, drying, pooling and conveyance, can be centrally controlled or operated separately. In the case of equipment failure in one system, it is possible to troubleshoot without interrupting the entire production line, minimizing downtime to meet production requirements.

Empty packaging material/finished product conveying management system
Packhouse design makes full use of space, managing empty packaging materials and finished products in different areas. This maximizes in-packhouse logistics, reducing the handling workload and moving frequency of workers for greater production efficiency.
Product traceability system
The sorting line can print in real-time fruit packing information such as product grade, outlets, orchard, and packing date. This enables traceability of the product, plus tracking and monitoring through the entire production process for better product management.

Food safety system
Any part of the production line that comes into contact with fruit is made of food-grade materials. Sorters have the latest hygienic design and are easy to clean, providing even greater protection of food safety.