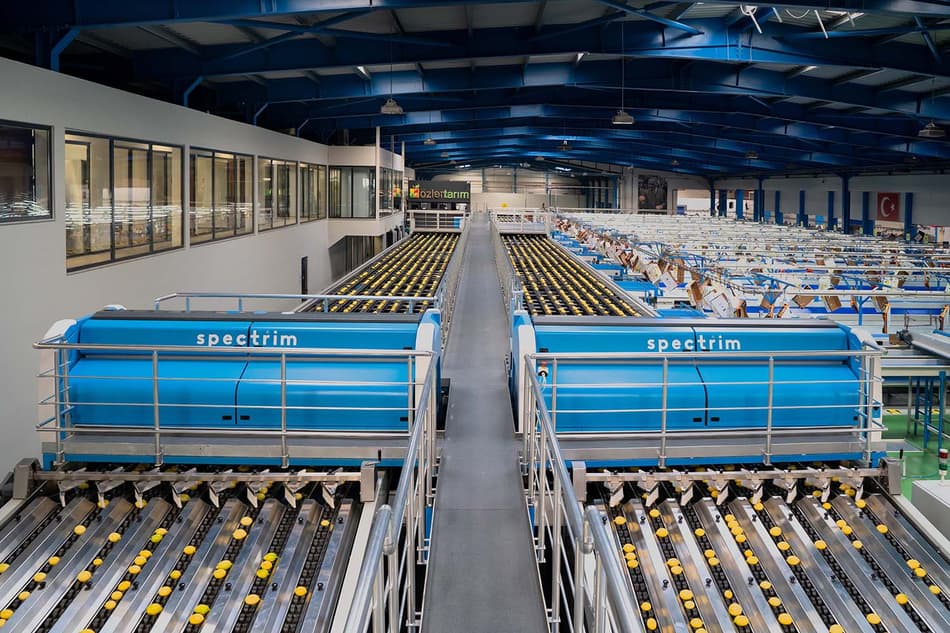 Thanks to TOMRA Food's sorting and grading technologies, leading Turkish citrus exporter Özler Tarım has improved product quality and doubled capacity in just one year.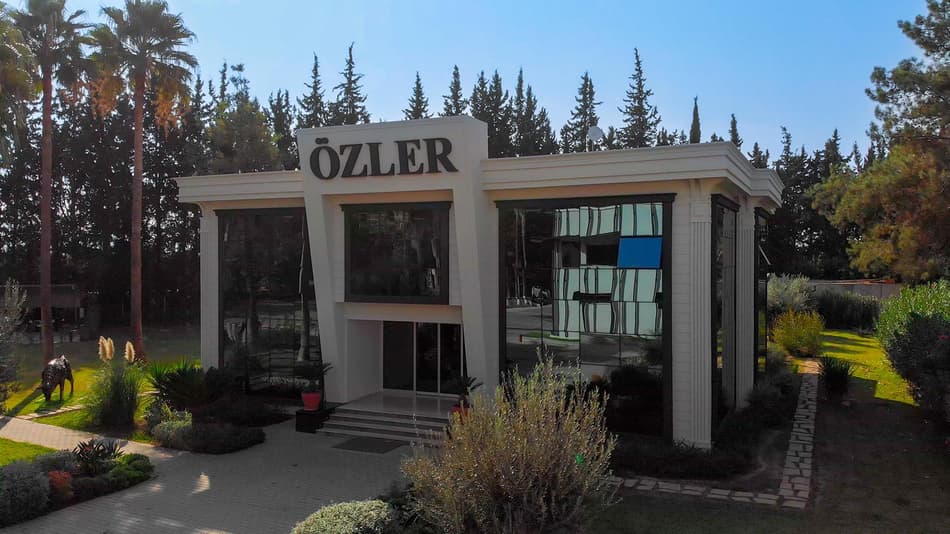 Özler Tarım stands out in the Turkish citrus sector and internationally for its vertically integrated production processes. The company takes care of every stage, from growing to processing and packing the fruit. And in addition to handling oranges, lemons, mandarins, and grapefruit grown on 550 hectares of its own land, the company's facilities in Adana, at the heart of Türkiye's citrus industry, also sort, grade, and pack citrus fruit from other large contract growers.
As part of an ongoing drive to increase export volumes, Özler Tarım boosted its competitiveness in 2021 by purchasing an eight-lane TOMRA 5S Advanced optical sorting machine. Very happy with the investment, Özler Tarım almost immediately ordered a second grader, doubling it's capacity. The new grader is equipped with the Spectrim C2IR optical vision system and Inspectra² internal grading module. Before these investments, the company managed quality selection with manual laborers and grading with a mechanical system, but these methods limited capacity.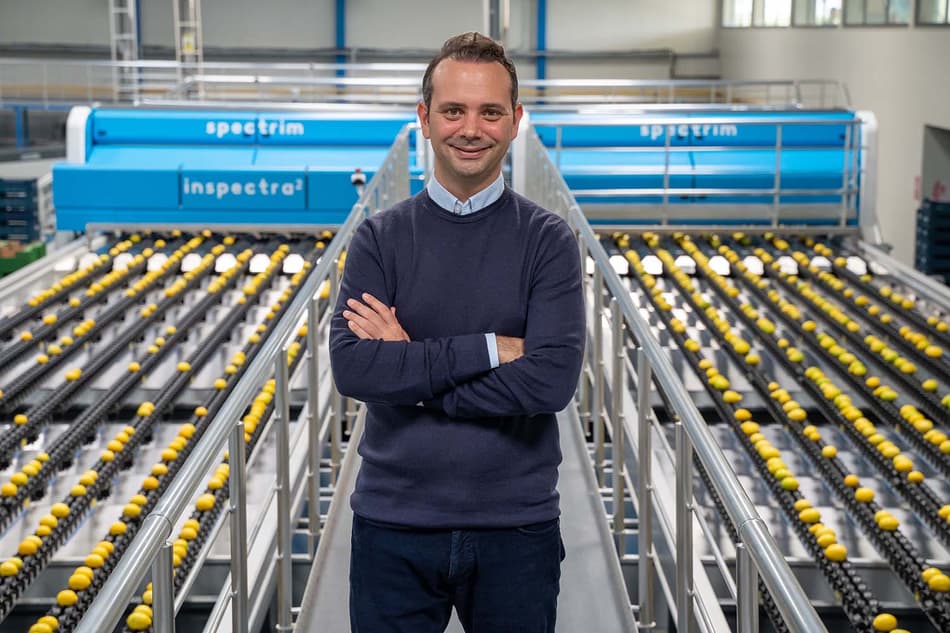 Özbek Özler, the company's General Manager, explained: "When we decided to invest in automation, we researched possible solutions in detail, but then the pandemic period started and travel opportunities were limited. Based on recommendations from our business partners abroad and our own research results, we decided to invest in TOMRA's technologies.
"We predicted that we could invest in our second machine after two or three years, depending on the results achieved by the first machine. But we were so satisfied with TOMRA's technologies and support that we ordered our second machine just three months later. Thanks to these investments, we doubled the capacity of Özler Tarım, which has a 35-year history, in just one year."
Going beyond Türkiye's conventional export markets

Türkiye is one of the world's largest citrus producers. Although 70% of Turkish citrus exports go to Russia, Ukraine and the Middle East, only 1% of Özler Tarım's exports go to these regions.
Özbek Özler explained: "We target more challenging markets. Some 50% of our exports go to Europe, 30% to Japan, 10% to America and Canada, and 10% to other countries. Instead of competing on price with local companies in Türkiye, we are competing on quality and service with international suppliers in the global market. We supply products to Europe's largest supermarket chains and to Japan, one of the most demanding markets in the world. We have been able to meet the challenging expectations of these regions by strengthening our technology infrastructure."
The global trend is towards citrus products that peel more easily, have fewer seeds, and taste better. Özbek Özler said: "We are very pleased to have a world-leading solutions partner in TOMRA, with whom we can focus not only on the external quality of our products, but also the internal quality. With Inspectra², we are able to separate products for different target markets according to their sugar level. We can choose exactly the product criteria we want, and pack with consistently high product quality regardless of labor in all shifts. We pack 400 tons of product in a single shift per day in our factory where our TOMRA macines are located. When two shifts are run, this figure increases to 800 tons.
"Our machines are ideal for sorting defects such as scarring, insect damages, clipper and other product damage that may occur during harvesting. As a result, we do not receive any complaints from customers about product problems. Product rejections have decreased to the level of just one in a thousand. And by having automated control over the fruit's quality, size, and taste, we can compete with the largest manufacturers in the world."
Clinton Jeffries, Global Citrus Category Director at TOMRA Fresh Food, commented: "For the past 18 months, we have been working alongside Özbek Özler and the Özler Tarım team to evaluate the best solutions for their operations carefully. Together with our local Turkish agent, SARDAS, and our peripheral equipment partner, ICOEL, we are proud to be part of Özler Tarım's ongoing growth and investment strategies. We look forward to continuing to support the company's future expansion, as well as supporting the citrus industry in Türkiye in general."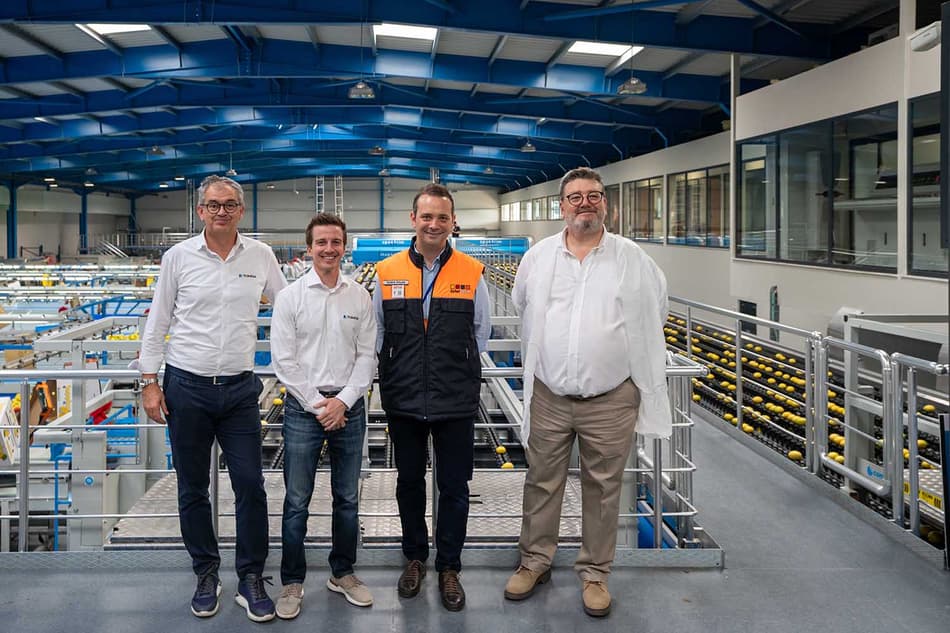 Expanding into new markets

Reflecting on Özler Tarım's remarkable achievements, Özbek Özler said: "In the last five years, our exports to existing customers have increased by 50%, and we have rapidly increased our market share by entering many new markets. We exported 65,000 tons of citrus fruit in 2021, including 20,000 tons we grew ourselves. Following our new machinery investments, we aim to increase exports to more than 100,000 tons, with a targeted growth of 50% in the next three years."
Mustafa Sakarya, General Manager of TOMRA's Turkish agent, SARDAS, said: "With its investments in TOMRA's state-of-the-art sorting and packaging solutions, Özler Tarım has moved to a strong position to compete internationally. TOMRA's technologies and the infrastructure at Özler Tarım will be a very good reference for other businesses in Türkiye which aim to take a share of export markets, with their higher profit margins."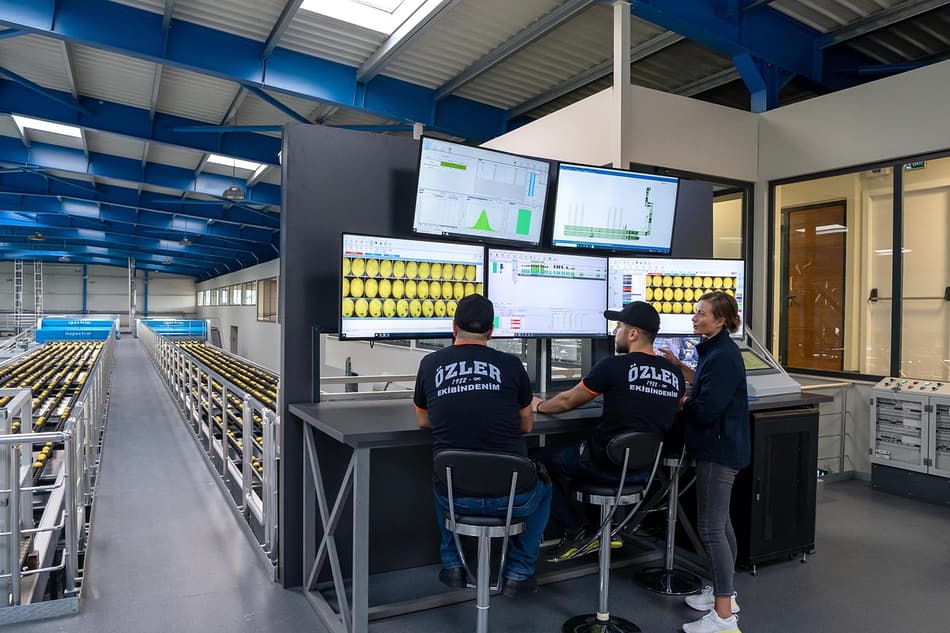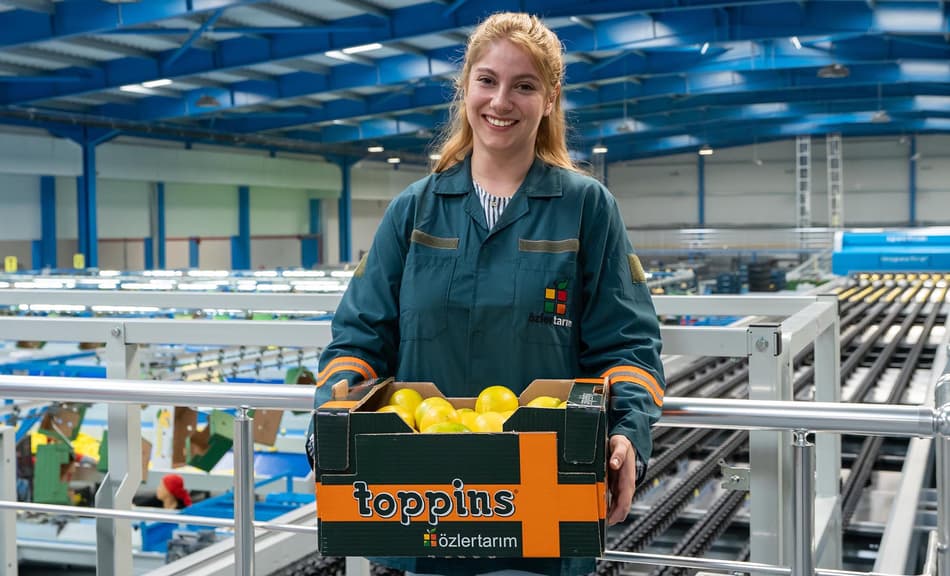 Watch the customer story video: