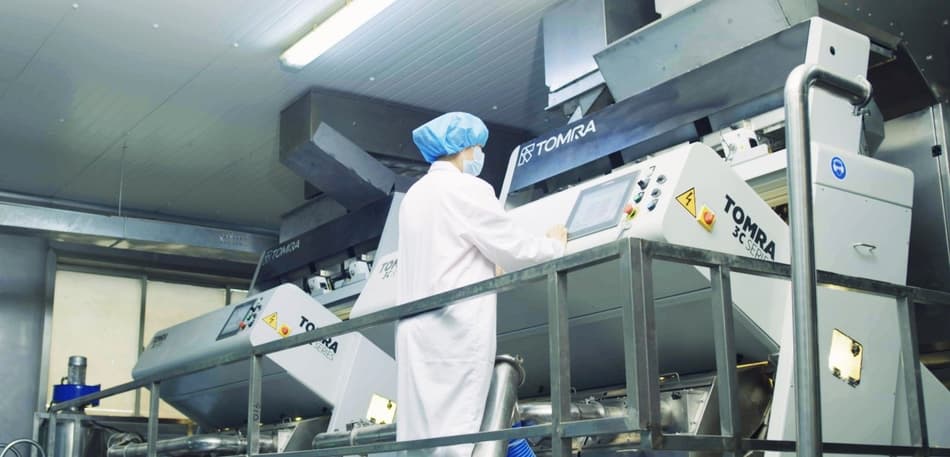 customer story
Qingdao Jixing Food, China
Pingdu, a city in Shandong province, enjoys four clear seasons, sufficient sunshine and is one of the three main peanut-producing areas in China. The natural and high-quality raw material found here has seen an influx of peanut processing companies locate to the surrounding areas. Qingdao Jixing Food exports its products to 17 countries including South Korea, Russia, Japan and the United States, gaining recognition for food 'made in China' in the international market.
THE CHINESE PEANUT BUTTER BRAND ELIMINATING AFLATOXIN AND ENTERING THE INTERNATIONAL MARKET
Founded in 2002, Qingdao Jixing Food has always focused on the production of high-end peanut butter and peanuts. Since its establishment, Jixing has regarded quality as its most important business philosophy gaining the certification of HACCP, BRC, SGS, Disney SGS, etc. At present, their annual production is nearly 4,500 tons while the annual export rate accounts for 60%.
In recent years, China's food safety issues have caused a series of concerns. It is not easy for Chinese food companies to enter the international market. How did Jixing successfully do it?
OPTIMIZING OLD ROUTINES WITH MODERN TECHNOLOGY TO MAKE BETTER PRODUCTS
"Nowadays we can't only rely on the old routine to process food. Advanced equipment is required for production and processing," - Yu Songkui, General Manager of Jixing.
Jixing's factory in Pingdu is spotless; the workshop is managed in accordance with the most advanced international standards and the production lines are connected by different equipment running in an orderly manner.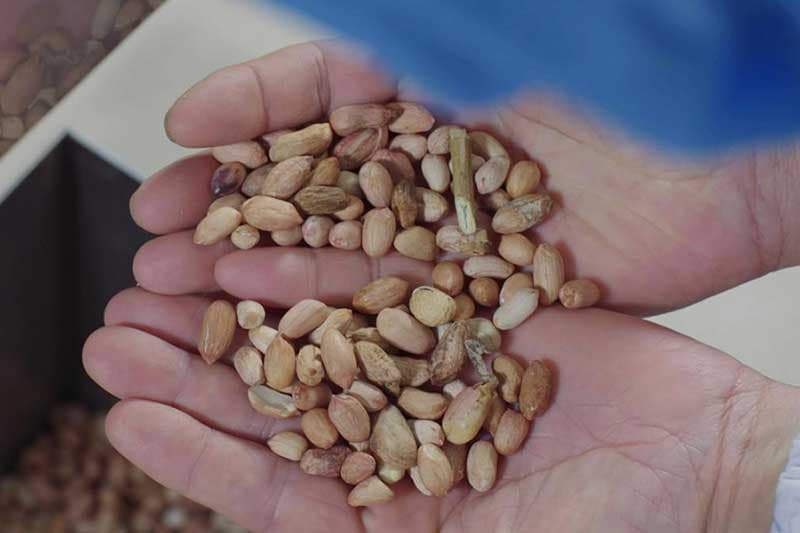 In the early days of developing the overseas market, Jixing had customers that were concerned about the quality of food made in China. However, after factory visits and the evaluation of products, Jixing's impressive production standards and product quality successfully convinced them. This is largely as a result of Jixing's attention to food safety and the continuous introduction of modern production technology. In 2017, in order to cope with the growing demand, Jixing began to look for new solutions to deal with aflatoxin, a huge concern for peanut processing companies.

"The food industry has a huge responsibility towards its consumers. A good, high-quality product should be centered around the consumers health," said Mr. Yu Songkui, "Our main product is peanut butter. If we are unable to efficiently control aflatoxin, contaminated product not only puts our customers health at risk but also significantly compromises our company's reputation."

Aflatoxin, recognized by the World Health Organization as a level one carcinogen, is a risk to the health of consumers. In the past, Jixing used a color sorter and manual detection to sort peanut raw materials. However, some of the contaminated peanuts had no obvious difference in appearance from the common peanut. With common color sorting technology and the naked eye unable to recognize it, there was significant risk of incorrect sorting. Jixing also tested aflatoxin at a sampling rate of 30% according to the EU standard, which still did not completely eliminate the threat to food safety.
IMPROVING FOOD SAFETY BY ELIMINATING AFLATOXIN
Jixing brought TOMRA's Helius sorter, with advanced technology and an excellent performance, to its production line. Indeed, the Helius has many well-known nut customers in China and overseas; however, in the domestic peanut butter industry, Jixing was the first to try it. The sorter's unique Detox™ optical sorting technology can capture the ultra-low density light reflected by aflatoxin so as to accurately identify the peanut infected with aflatoxin.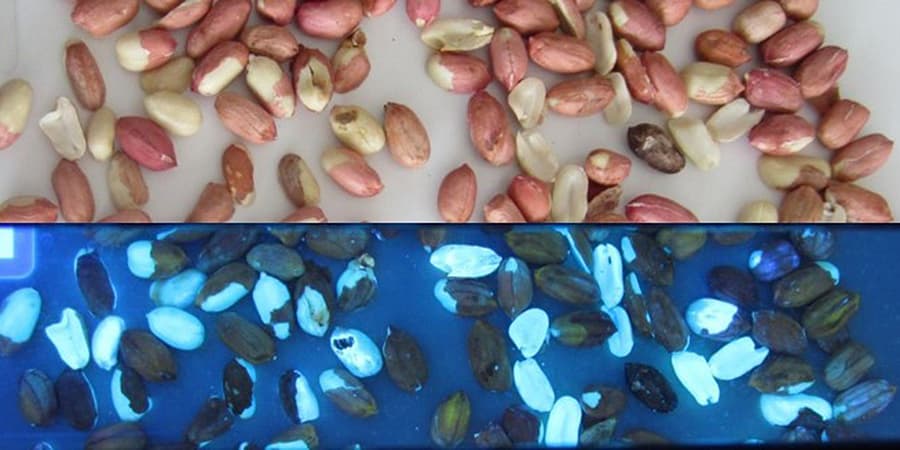 "Unlike other sorters that use cameras to remove peanuts, this machine focused on the biological characteristics of the peanut itself. TOMRA's machine sorts by employing sophisticated laser technology. Lasers identify unique product characteristics according to the colors scattered, differentiating aflatoxin from good product." - Mr Yu Songkui, General Manager of Jixing.

The technology is feasible, but the actual effect of the sorter also depends on the commissioning of the software. The production scale, raw material type and sorting demand of each processing factory are different, which means it requires experienced technicians to test, analyze and adjust the machine, in order to maximize its impact.

"We carried out hundreds of tests. As part of this testing, we were not doing one test for one batch, but rather 400 tests per 100 batches. The test quantity was very large." Mr Yu Songkui added, "During the test, we found that the technology performed extremely well when it came to the detection and rejection of aflatoxin. We also found that, when rejecting peanuts containing aflatoxin, it could also remove inferior peanuts, including germinated, brown and incomplete peanuts."


AUTOMATION: A LABOR SAVING SOLUTION
After successfully installing the Helius on the raw material line, Jixing introduced two sets of channel sorters; the TOMRA 3C for sorting peanuts after peeling. In the previous production line, although the color sorter is used, it still needs to be sorted manually after that.

"The availability of labor has become a huge challenge for companies, which is also the main reason we chose the TOMRA 3C. At present, through operation, these sprouts, brown grains, internal mildew and peanuts with skin can be easily removed, and have halved our labor requirements, which has been hugely beneficial." - Mr Yu Songkui, General Manager of Jixing.

Although the labor cost is less, the production efficiency is much higher than that in the past and can handle 3 to 4 tons of peanuts per hour. "The use of the sorter is also very simple. After the early phase commisioning, there is basically no need to do too much research," said Yang Qingzhu, who is responsible for the production of Jixing. He added, "occasionally there are some small problems during use, which can also be solved quickly through remote control system and 24-hour service hotline."

With a sincere regard for its consumers and the firm belief that food safety determines the future direction of the enterprise, Jixing is willing to take the lead in introducing more advanced equipment. Mr Yu Songkui added, "Now, we are able to ensure the products we produce are consistently safe and of an extremely high standard." At present, building the new factory of Jixing has been planned and will be officially put into operation in 2020.