How tuna processors are improving profitability with a new sorting technology
Tuna processing is demanding, fiddly, and hugely labor intensive. So many people are involved in removing bones and scales from the fish, and in separating the differing colors and qualities of meat, that the risk of human errors is ever-present. So too are the risks of worker-related foreign materials, such as clothing fibers and strands of hair, falling into the product.

Now, however, there is an automated optical sorting technology for flaked and shredded tuna which can meet these challenges with unprecedented effectiveness. A unique technology, developed by TOMRA Food specifically for tuna processors, which enhances food safety and product quality, and which is another example of TOMRA Food leading the resource revolution to optimize food utilization.

TOMRA has developed this new sorting solution during the last few years by cooperating closely with researchers at a Belgian university and with tuna processors in Thailand. This work has led to updating TOMRA's well-proven Genius optical belt sorting machine, complementing its existing high-resolution color cameras with a new Seafood Sensor. This sensor is capable of detecting bones and scales far smaller than anything the human eye can see – or any other sorting machine. Laboratory-based R&D created this new technology; feedback from processors perfected its accuracy and dependability in tough working conditions.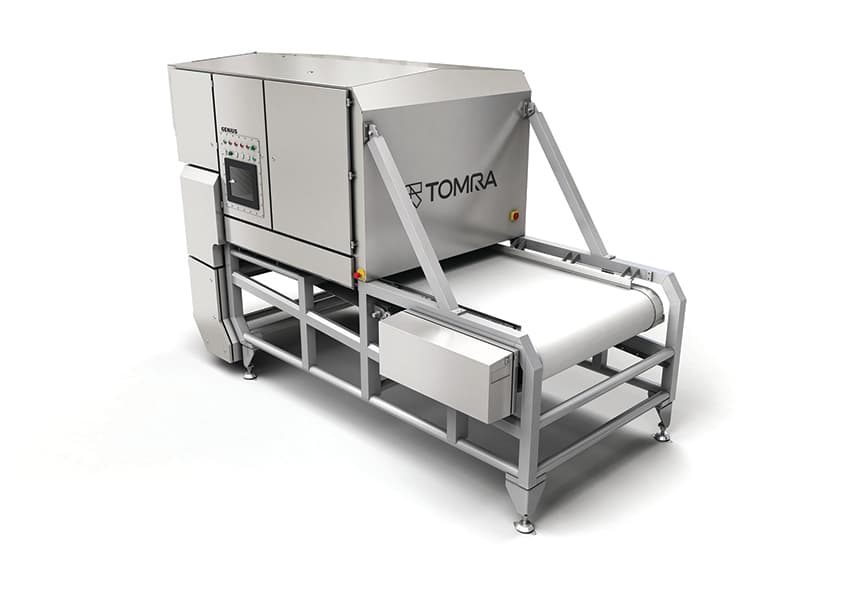 As well as being more accurate than human labor, the Genius is also faster working. This makes it possible to remove some of the throughput bottlenecks that traditionally trouble tuna processing plants. Automated sorting also reduces the number of people and amount of floorspace needed, almost doubling capacity. This is especially desirable at the moment, when processing plants are trying to prevent the spread of COVID-19 by minimizing human interface with the tuna, and will continue to be useful long after the pandemic has passed, because it's getting harder to recruit and retain people to do this kind of work. And, as working regulations tighten, and more multinational retailers respond to consumer concerns by scrutinizing working conditions in their supply chains, it will become even more desirable to reduce labor dependency.

One of the first users of the Genius with the Seafood Sensor is Thai Union, the world's largest tuna processor. This global company's plant in Thailand, where tuna is canned for human consumption, has shown what's possible with TOMRA's new technology. The plant's Production Manager, Wilaiphan Sangkaphan, explains: "Our plant handles fish which typically contains 3,000 to 5,000 pieces of hard and small bones per 100 kilograms. Removing the bones manually, it used to take 40 people an hour to produce 600 kilograms of saleable product. Now, with the Genius and just 10 to 15 people, production averages 900 kilograms per hour. Labor costs have fallen by 60-75% while productivity has risen by 50%."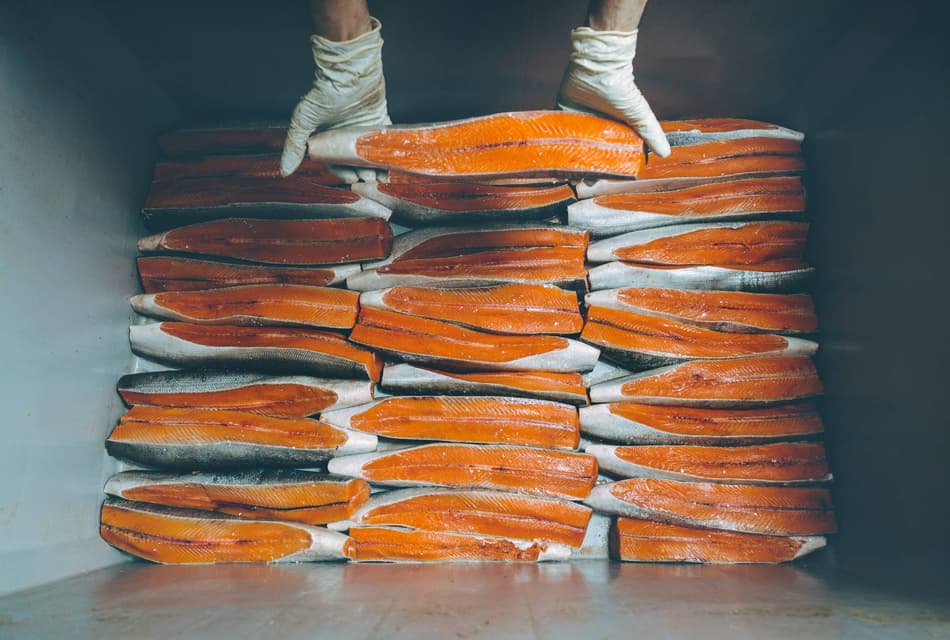 Another advantage is a valuable reduction in the amount of useable tuna discarded as waste. At Thai Union, the sorting machine is rejecting merely 8-15% of incoming materials, and it's proving possible to recuperate 5% of the discarded white meat by running it through a sorter for a second time. This adds more than enough to the bottom-line to justify the effort. This can pay back the cost of buying the machine within just six months. So it doesn't take a genius to see the sense of a Genius.