The multiple benefits of sorting cashews with machines
Cashew processing in India is getting more challenging, especially considering manual labor and the current global environment. Maximizing quality is especially important to maintaining India's reputation as a premium cashew market and perhaps the best weapon to have in the battle for product quality and commercial competitiveness is optical sorting machines. Acquiring such machines is a significant financial decision, but also a wise investment that pays back with rich rewards.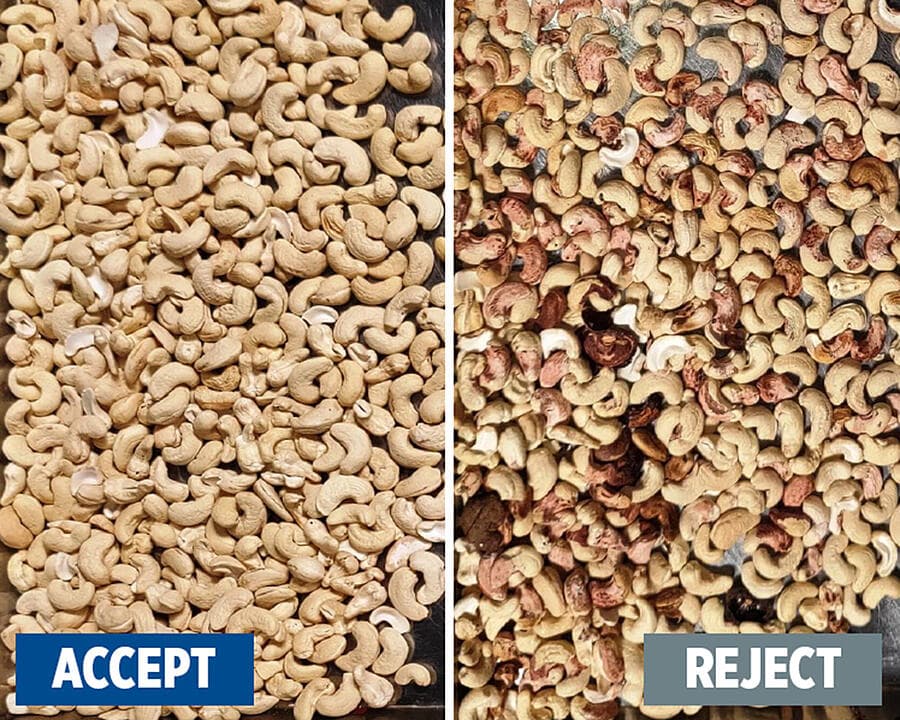 Mechanization in India can be a sensitive subject, because a staggering number of people (something like half-a-million) are employed in the Indian cashew industry. However, as the nation's economy continues to develop, fewer people choose to do this kind of work. The younger generation, in particular, would rather be working in a factory than shelling, peeling, or sorting and grading cashew nuts. Also, when manual workers become less readily available – as they already have in many parts of the world because of a wider choice of employment alternatives, and now also because of COVID-19 – industries heavily dependent on labor struggle to get the work done.

The more urgent reason for mechanization, though, is the growth of high quality cashew processing in other areas such as Vietnam. Processors in Vietnam – and in other nations too – enjoy lower processing costs for raw cashews due to their high levels of automation. What's more, in most export markets, food safety regulations are becoming stricter and consumers fussier. High-quality product is in greater demand now than ever before.


Wide-ranging benefits


The good news is that something can be done about this. Unlike other significant challenges facing the Indian cashew industry, which may take years to fix or are outside the control of individual businesses, the benefits of mechanized sorting can be obtained right now. And those benefits are remarkably wide-ranging: fixed labor costs go down, processing yields up, sorting and grading efficiencies improve, product quality and food safety demands are met, and it becomes possible to fulfill the high product quality demanded by export markets.

To help businesses achieve all of this, TOMRA Food, the leading manufacturer of sensor-based solutions for the food industry, offers several different sorting machines. The most popular for cashews in India are the TOMRA 3C and TOMRA 5B, which both use high-resolution cameras. These machines efficiently detect, and quickly remove from the processing line, nuts with imperfections such as major and minor testa, oil patches, belly defects, and loose skins.

Another TOMRA sorter, the Nimbus BSI+, is now also available in India, after delivering outstanding results in other countries. As we will see in a moment, this machine can revolutionize the way cashews are sorted.


Detection technologies


It is worth taking a brief look at each of these machines to see how they detect defects in cashews – and how they minimize the false rejection of good nuts to maximize yields.

The TOMRA 3C uses double-sided RGBI cameras combined with high intensity focused lighting to detect foreign material and the subtlest of color and shape defects. The cameras can be used alone or complemented with either laser-detection or near-infrared (NIR) technology to additionally examine the product for structural and biological defects. This combination of technologies enables the detection of product imperfections and contaminants even when defects' colors are identical to those of good products.
The mechanical processes of the TOMRA 3C's sorting system are quite straightforward. After the produce falls a short distance from the hopper onto a shaker pan, it is spread gently and evenly on an infeed chute. A few milliseconds after the product is inspected on both sides, the intelligent ejection system diverts defects into a reject chute and sends the good product on its way down the line via a low-impact accept chute specially designed to avoid cashew breakage.

The TOMRA 5B employs smart 360° surround-view camera technology. Just as a professional photographer might take pictures with intensive-surround lighting and a reflective underground, the TOMRA 5B inspects objects under a dome of surrounding LED light on a reflective sorting belt. This enables detection of very subtle color variations and tiny defects, resulting in premium-quality sorting. The full surround view means no matter where the defect my lie, on top, bottom, side, or even in the belly, the TOMRA 5B can detect and eject it.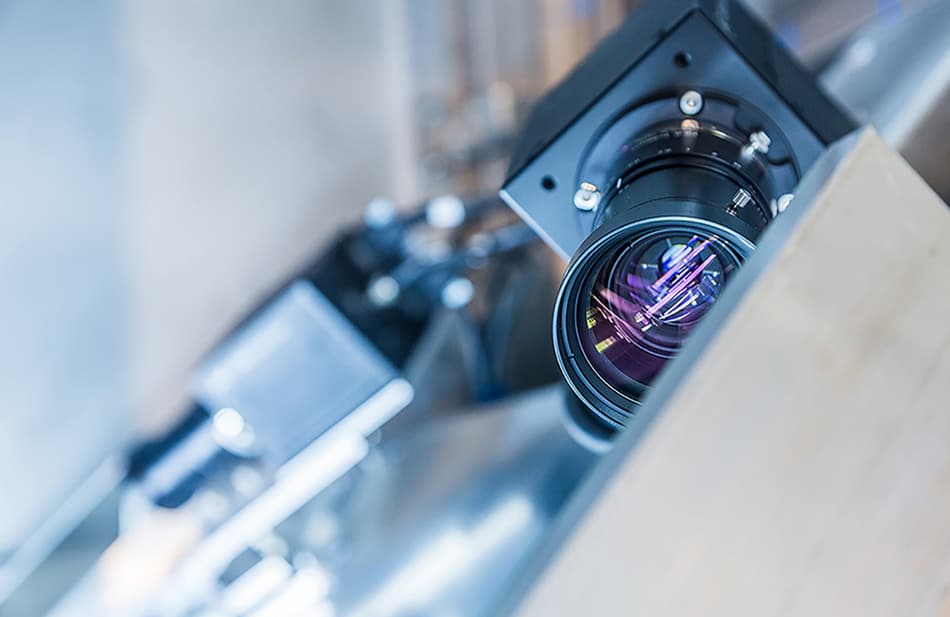 As with the TOMRA 3C, the TOMRA 5B uses high-speed air ejectors to remove defective produce accurately. This is ejected at the end of the infeed belt while minimizing the rejection of good product, which continues its way along the processing line. The TOMRA 5B's open system allows for fast and efficient cleaning, with few unreachable areas and a lower risk of waste material building up. Operators especially like this machine's easy, intuitive user interface.

The Nimbus BSI+ scans the product with a patented Biometric Signature Identification (BSI+) technology. This machine has the unrivaled advantage of being able to examine products throughout a very wide range of light, both visible and non-visible light to detect defects that are even difficult for people to see. In addition to separating cashew kernels from partially shelled cashews and loose shells, the Nimbus BSI+ also identifies defects which are otherwise difficult or impossible to detect, such as insect damage, mold, rot, and allergens.
As with the TOMRA 3C and TOMRA 5B, the Nimbus BSI+ uses a feed shaker or hopper to uniformly spread the product over the free-fall chute and send it falling to an inspection zone. A few milliseconds later, defects are hit with a precise burst of air that directs them to the rejection zone while the good product continues its natural free-fall. In all machines, the chutes are carefully designed to ensure the cashews have soft landings with a very low rate of breakage.
See the results for yourself


Cashew processors who would like to see TOMRA's technologies in action are invited to make an appointment to visit TOMRA's Technical Demonstration Center in Bengaluru. Here processors can have samples of their cashews run through the machines to quantify the machine's real-world performance benefits. TOMRA actively encourages customers to do this because the results are so impressive that they sometimes have to be seen to be believed!

Cashew processors can also send their staff to the Demonstration Center in Bengaluru to have them trained in the operation and basic maintenance of TOMRA's machines, as well as having the option of machine-training on their own premises. TOMRA's sorters are famously easy to use, but first-rate training ensures that operators achieve the best results from their machines.

Help with machine optimization is just one aspect of TOMRA Food's customer support. TOMRA also provides processors with the support of a 10-strong team of engineers based in Bengaluru but available nationwide. Engineers and spare parts can typically reach customers' sites almost anywhere in India within just 24 to 48 hours of them being requested. TOMRA's customers can also access technical support more quickly, and often immediately, by telephone or online. Since the emergence of COVID-19, online support for machine operation and routine maintenance has proved especially useful.