Drink container recycling program expands to more container types from April 1, to drive circular economy
Tomorrow the Netherlands expands their deposit return scheme to include beverage cans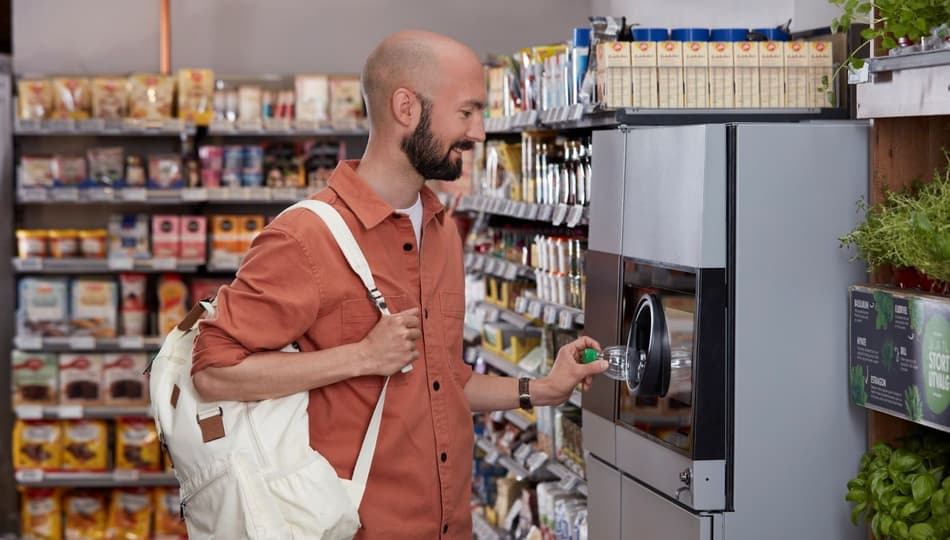 From tomorrow, April 1, the Netherlands will expand the scope of its deposit return system for drink container recycling, to now include aluminum and steel drink cans. The Dutch government also expanded the system in 2021 from covering only large plastic bottles, to also include small plastic bottles.
Although the Dutch deposit return system has so far focused on plastic drink containers, it has also been estimated that 150 million beverage cans end up in the environment every year in the Netherlands. After the number of aluminum cans in the environment increased by 27% in 2020, the decision was made by the Dutch government to introduce a deposit on cans. A deposit is added to the price of eligible drink containers and is fully refunded to recyclers when they return the empties at collection points across the country for recycling.
The expansion of the Netherlands' deposit return system to aluminum cans means a new type of material will enter the loop and be able to be returned to the circular economy using appropriate recycling processes. As a result, the Dutch circular economy as a whole will see a boost.

Rene Hissink
Senior VP Western and Southern Europe, TOMRA Collection
TOMRA is the world's leading provider of reverse vending machines, where consumers return drink containers for recycling in deposit return systems. TOMRA's reverse vending technology is capable of accepting all types and materials of drink containers.
Evolution of the Dutch deposit return scheme
The Netherlands had a voluntary deposit return system for bottle reuse in place for many decades. The deposit system for drink container recycling in the Netherlands originally began in 2006 with only large plastic bottles, which first had a deposit of one guilder and nowadays have a 0.25 EUR deposit.
The goal of Statiegeld Nederland, the Dutch deposit return system operator, is to take back 90% of deposit-eligible products for a cleaner Netherlands. The Dutch market for soft drinks, water and beer on average sees the sale of over 600 million large plastic bottles, 900 million small plastic bottles, and around 2.5 billion cans each year.
After around 100 million of the 900 million small plastic soft drinks and water bottles sold every year were estimated to end up in the environment, the Dutch government made the decision to implement a deposit on small plastic bottles. As a result, July 1, 2021, saw an expansion of the system with the addition of small plastic bottles, with a deposit of 0.15 EUR.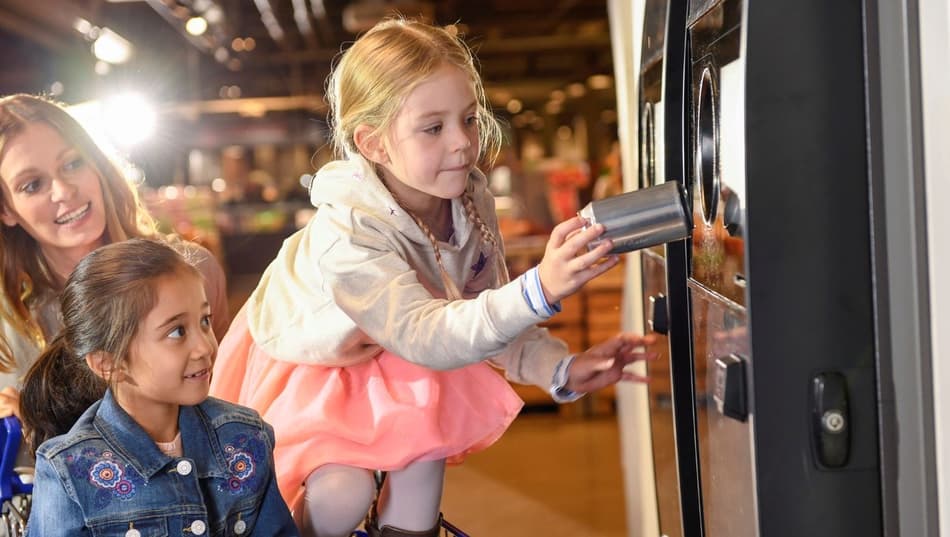 The addition of aluminum cans
From April 1, the nationwide deposit return system will expand to include all metal beverage containers up to three liters in capacity. Eligible cans will have a deposit of 0.15 EUR.
Mandatory collection points are supermarkets that are larger than 200 square meters and staffed petrol stations along the highway. Other locations, such as cinemas and sports clubs, can register with Statiegeld Nederland as voluntary collection points. The use of reverse vending machines is an easy, efficient, and cost-effective way to collect containers.
A system that provides benefits to the environment
In European countries with a deposit return system, an average of 94% of PET bottles are returned; in countries with no such system, an average of only 47% are returned. Containers collected separately in a deposit return system, such as via reverse vending machines, can be recycled into new beverage containers – in what TOMRA calls Clean Loop Recycling. This reduces the dependence on raw materials in producing new containers, and ensures less containers end up in oceans, on streets, or on landfills.
The addition of the deposit gives not only a financial value to empty drink containers, but also communicates their value to society as a resource. Deposit return systems seek to reduce litter, prevent resources from ending up in landfills, promote high quality recycling, and reduce the need for raw materials in producing new beverage containers.

For further questions, imagery or interview requests, contact [email protected].
About TOMRA Collection:
TOMRA Collection provides reverse vending machines for Clean Loop Recycling, to transform society's habits and keep valuable resources in a continuous loop of use and reuse. The company's solutions collect aluminum, plastic and glass beverage containers to be continually reused and recycled back into new bottles and cans. With over 80,000 installations across more than 60 markets, TOMRA reverse vending machines capture over 45 billion used bottles and cans each year. This reduces reliance on raw materials, and ensures fewer containers end up in our streets, oceans and landfills. TOMRA's reverse vending machines, digital solutions and service make recycling easy for the industry, system owners, retailers and consumers to contribute to a more sustainable planet. Visit our Reverse Vending pages on tomra.com, and follow us on Facebook, Twitter, Instagram and LinkedIn.
TOMRA Collection is a division of TOMRA Group. Today, TOMRA is leading the resource revolution to transform how the planet's resources are obtained, used and reused to enable a world without waste. The company's other business divisions comprise TOMRA Food and TOMRA Recycling. The Group employs approximately 4,600 globally and is publicly listed on the Oslo Stock Exchange.