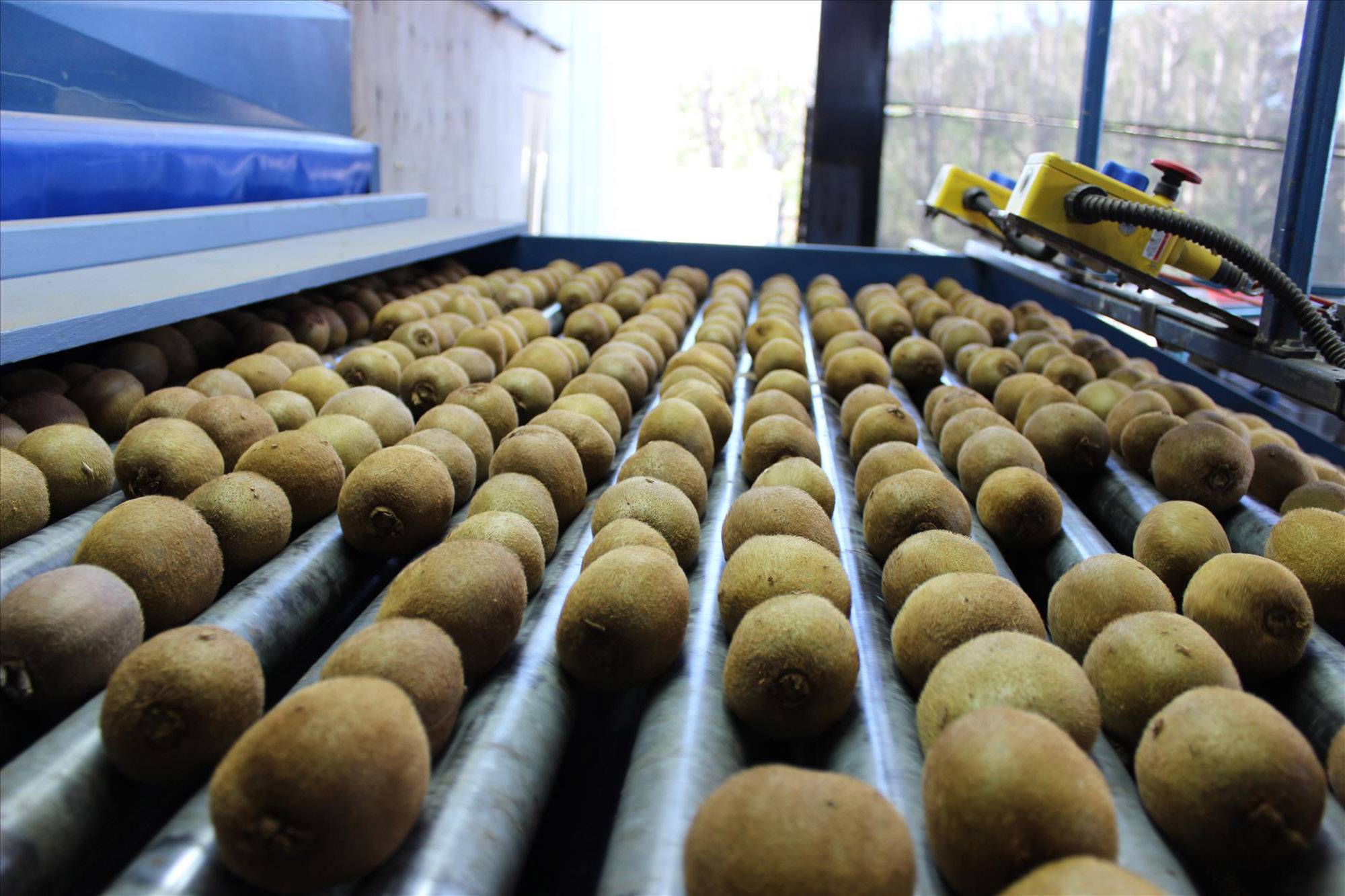 Integrated kiwifruit solutions: postharvest to pack

Our integrated solutions ensure a gentle transition throughout the packhouse; from bin cleaning to the sorter to packing machines.

We're focused on helping our customers achieve the best results in every aspect of their produce journey - from orchard to market. Our integrated packhouse technology is designed with your produce in mind. 

World-leading kiwifruit blemish detection
Our optical systems can be configured to grade kiwifruits for differing levels of defects such as sunburn, rotten fruit or flat kiwi, providing maximum control when matching product grades to different markets.

Kiwifruit internal quality sorting
Keep bad kiwifruit out of a good box and reduce fruit giveaway with our kiwi sorting equipment Inspectra2 - a non-invasive solution for internal defect grading. Our kiwifruit sorters can detect internal quality such as firmness or softness.
CUSTOMER STORY


Hume Pack-N-Cool Ltd, New Zealand


Integrated Kiwifruit solution


Hume Pack-N-Cool, packer of Zespri Kiwifruit in New Zealand, uses Inspectra's NIR technology to sort and grade based on dry matter and sugar content.