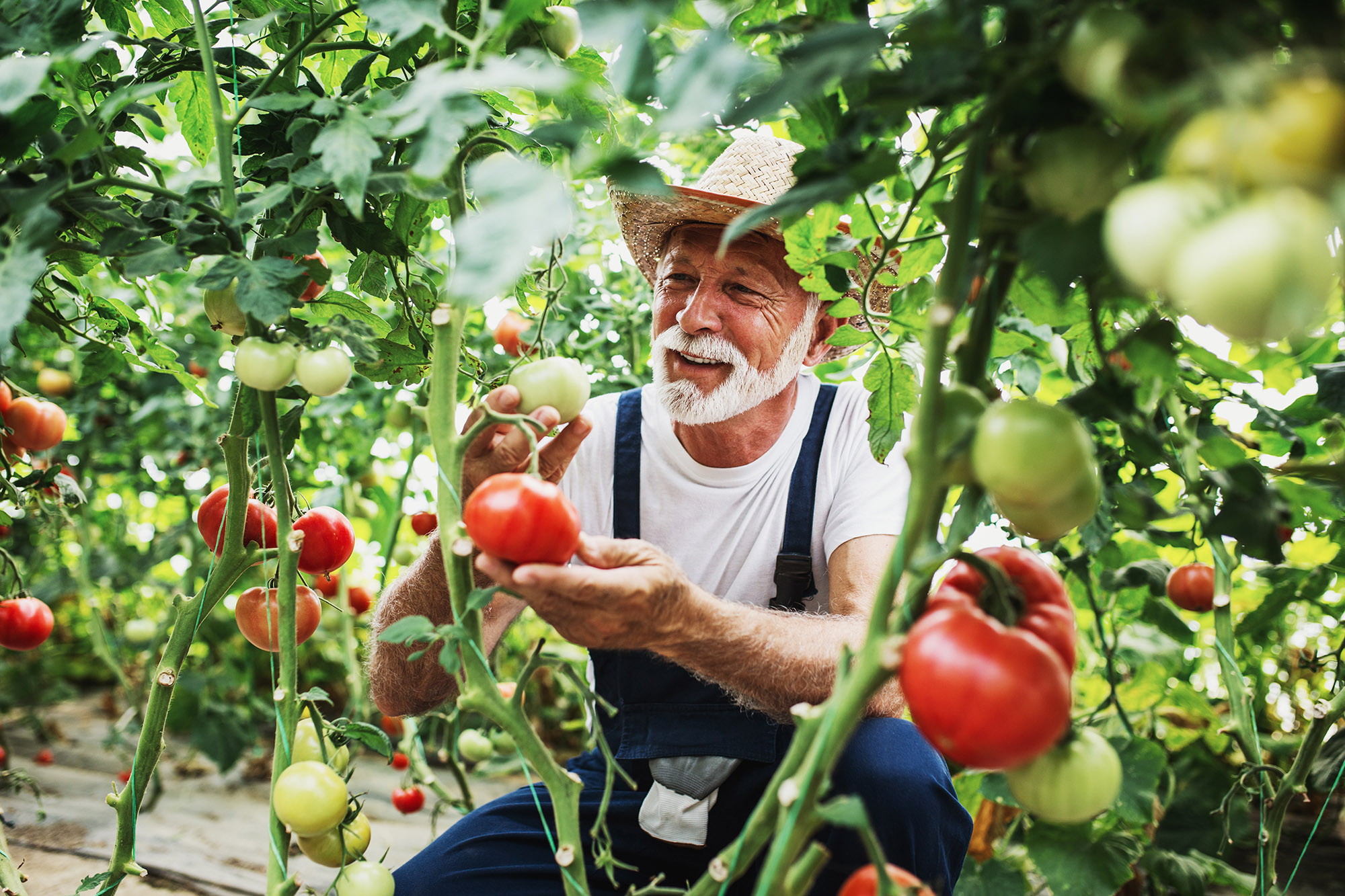 Integrated solutions for fresh or processed tomatoes
Every Fresh Tomato Counts
With our intuitive touch screen monitor, operators can easily modify line settings while operating and making changes in the go.
soft-touch tomato's needed a gentle handling solution, and at 9 tomatoes/second, your product is safely moving through the line. 

Post-harvest to pack tomato solutions
TOMRA offers solutions for fresh, small and processed tomatoes -specializing in turnkey packhouses and optical tomato sorters filling and packing tomatoes into a range of final pack options.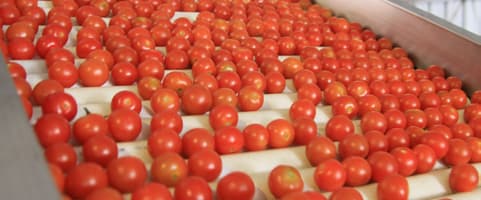 Infeed & gentle treatment
Our infeed solutions for tomatoes offer a gentle transition from the bin or field box to the line to keep your tomatoes intact.  
Heard it through the grapevine
Award-winning Spectrim and InVision grading systems reduce labor requirements and provide you with unparalleled tomato sorting consistency and accuracy. 

Improving with actionable data
TOMRA's data integration solutions track all tomatoes as they cross the sorter and move through the Packhouse - sharing with ERP, traceability systems, and carton printing applications and bringing you metrics and compliance reports.

CHS integrates with the TOMRA Pack Printing system to automate carton labeling and data transfer to your ERP system for traceability, compliance, and stock control. 
Every Processed Tomato Counts

Our capability to defect and reject subtle defects from your tomato production such as mushy and broken tomatoes can significantly impact the bottom line.

TOMRA's post-peeler sorting is unrivaled in accurately detecting tag and body peel from your good product.

Waste, energy usage, loss, downtime - Less is more
Accurate tomato production data allows processors to make rapid changes as raw product quality changes for best product utilization - boosting productivity, % pack out, and yield recovery on your line. 
A dedicated partner for the long haul 
Our four decades of facilitating experience come in handy with line design and layout, and our best-in-class after-sales support is always in your corner.