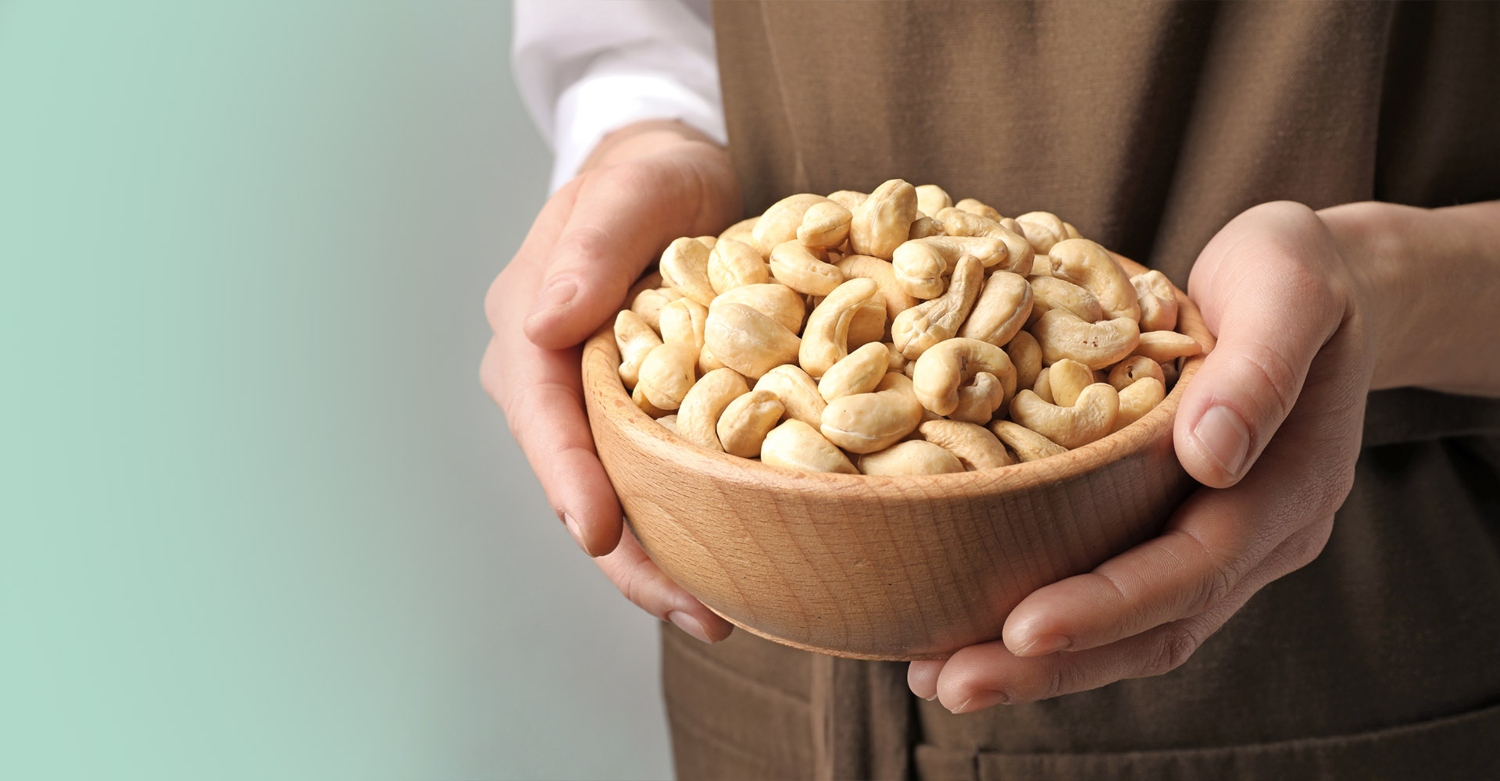 Cashew optical sorting machines
TOMRA Food - Cashew sorting

An optical sorting machine for everyone
Cameras, lasers, Biometric Signature Identification - there's the ideal technology-level in our machine range for every cashew processor.  

Removing foreign material
Located on the line after shelling and peeling, TOMRA's cashew sorters detect and eject the foreign materials that threaten food safety.  
Our cashew sorting machines identify and remove testa, insect damage, and nuts that are rotten, scorched, or spoiled by black spots. 

TOMRA's cashew sorters reduce labor requirements, increase throughput, raise quality, reduce complaints, and deliver higher yields.