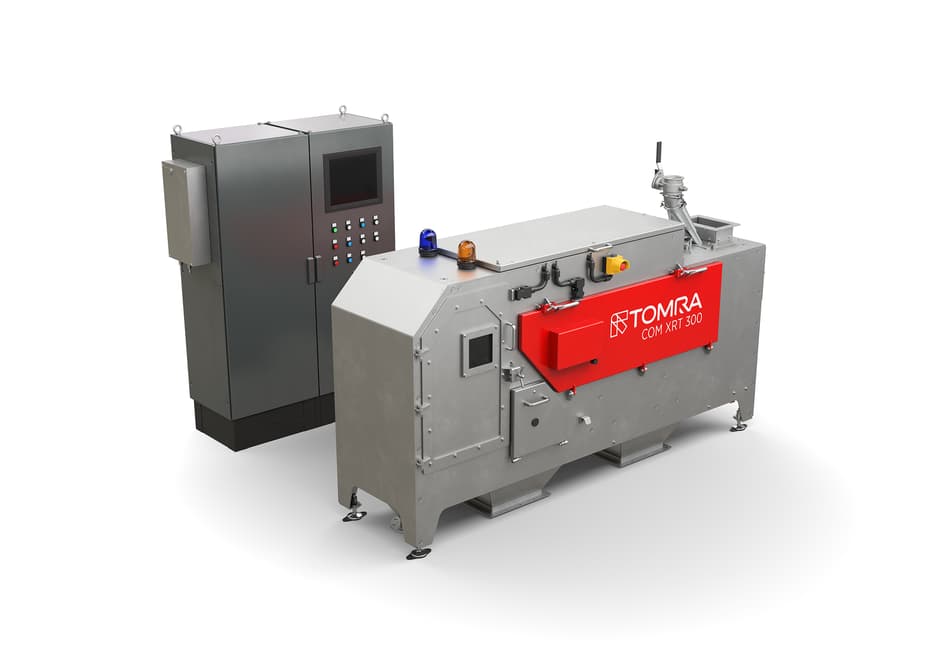 COM XRT 300/ FR
EFFICIENT.ROBUST.PERFORMING
Final recovery applications

Consistent premium product quality

High performing air ejector valves

Proprietary image processing

Optimized sensor system
The COM XRT 300/ FR is specialized for concentrating different sized streams for final recovery applications. The proprietary image processing and high performing air ejector valves ensure a level of performance that has not been seen before. It was developed for the diamond process to produce an ultra-high diamond by weight concentrate but it also finds it usage in other high value product applications.
This sorter uses the DUOLINE® X-ray transmission technology to ensure a thickness independent, flexible, stable and reliable sorting performance in the mineral processing environment.
FEatures
Final recovery applications
TOMRA Insight for data acquisition
Customized Solution for your needs
Downloads
Read more about the product
Product specifications
424.11 Kb
We were looking for a compact machine we could use as a final recovery sorter, and the TOMRA COM XRT 300 /FR performs very well in that duty, or even as a single particle sorter. Also, it is a sorter that will treat a super-concentrate and work very well as a scavenging unit.
Jaco Houman
Senior Manager Technical and Projects at Gem Diamond Technical Services