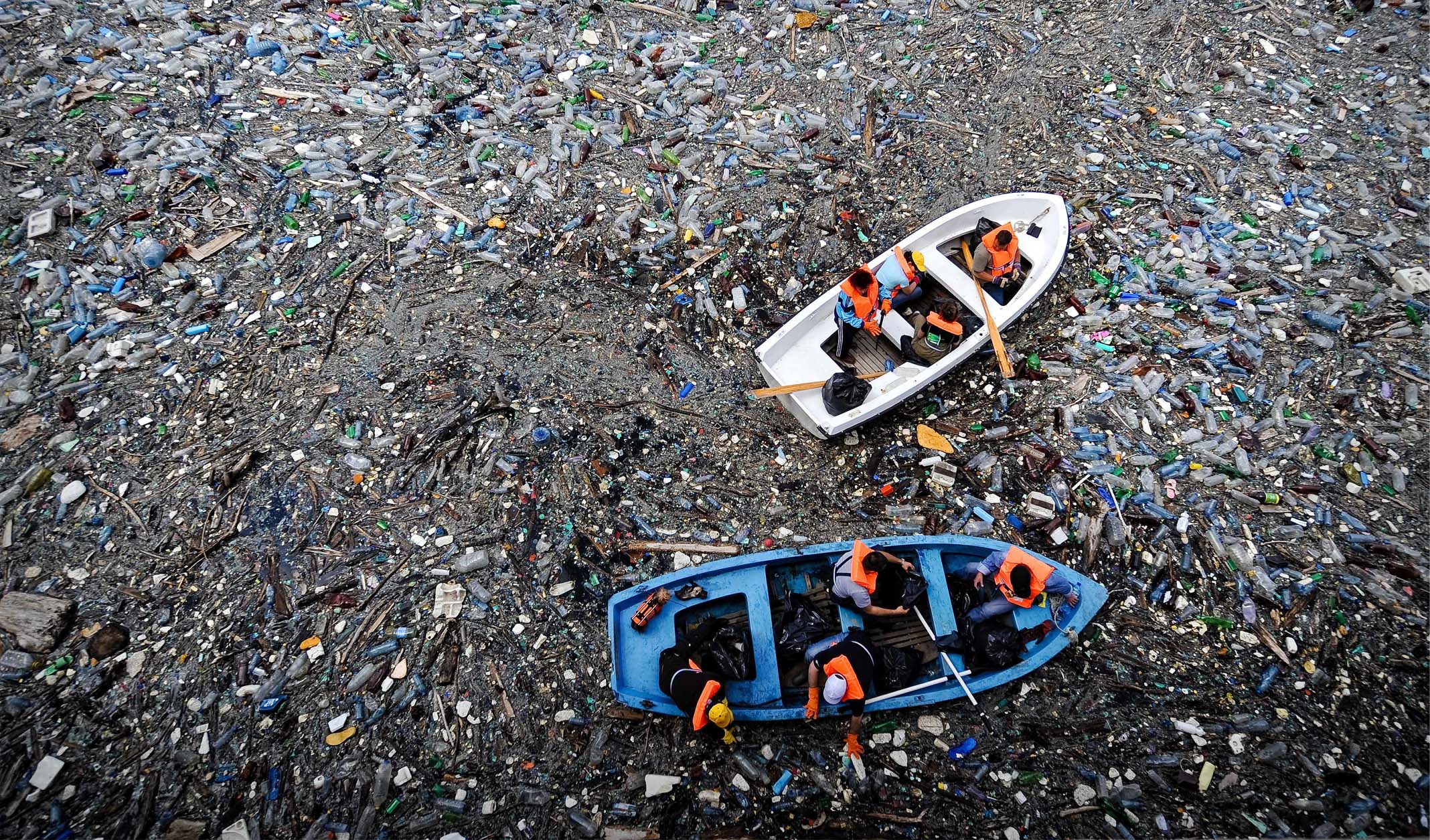 Plastic pollution is everybody's business

Awareness of plastic pollution has sky-rocketed – the world has truly woken up to the plastic waste crisis and more and more solutions are being explored. Every bottle and can collected for recycling through reverse vending means one less container sent to landfill or ending up in our streets and oceans, and one less container that needs to be made out of virgin plastic.
The rise in plastic pollution
Plastic pollution has continued to rise, so much so that we are now facing a waste crisis. The amount of plastic pollution that ends up in the oceans each year is the equivalent of one garbage truck per minute. Plastic waste is leaking into our environment and clogging up our oceans. There is an estimated 5.25 trillion pieces of plastic debris in the oceans. If this continues, by 2050, the amount of plastic in the ocean will outweigh the fish.

Of the 78 million tons of plastic packaging produced every year, only 14% is collected for recycling. Crucially, only 2% of all the world's plastic packaging is recycled in a "closed loop", where material can be used for the same or similar kind of packaging once again. 86% of plastic packaging currently ends up in landfills and incinerators, or as litter.¹

The impact of plastic pollution
The impact of plastic leaking into the environment is cause for huge concern. Not only does ocean plastic pollution have a devastating impact on our shores and wildlife, microplastics consumed by sea creatures – and the chemicals associated with those plastics – are also working their way up the food chain to humans.

The average human now eats a credit card worth of plastic each week², and the impact on human physiology is still unknown. Microplastics have been identified in drinking water and beer, and are even falling in the rain.³

Turning off the tap
500 billion plastic beverage bottles are produced each year. They are one of the most commonly found litter items, and it is estimated that a plastic bottle takes 450 years to break down in nature. The good news is that most plastic bottles are made of PET and HDPE, which are highly recyclable materials. In this way, plastic should not be seen as disposable, but as a valuable resource that can be used again and again if containers are recycled in the right way.
Impact of deposit return and reverse vending
Everyone has a role in ensuring plastic stays out of our waterways and communities. TOMRA captures over 45 billion drink containers each year for recycling through its 80,000 reverse vending installations across more than 60 markets. But, we just facilitate this: it is the redemption providers and consumers who truly make this happen.

There are limitless examples of how plastic pollution affects life on land as well as at sea. There is no one solution to the problem, but for a better future for our planet, we need to innovate and implement new solutions to help manage plastic waste. Deposit return and reverse vending technology give policymakers, retailers and consumers the power to play their part and make an impact in reducing pollution. 

The 45 billion containers TOMRA collects each year represent only 3% of containers sold, so there's much more we can do together to stop containers ending up where they don't belong.
Plastic pollution knowledge hub
Want to find out more about the impact of plastic pollution and how you can play your part? Explore our resources: