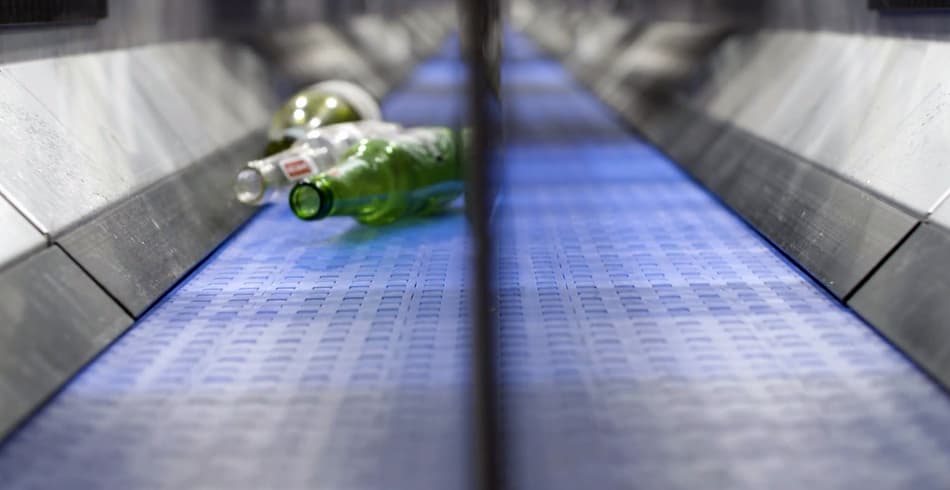 TOMRA Expert Line in Canada
Introducing the TOMRA Essential Line
Choose from four modular systems

Designed for depots handling 5 to 35 million containers per year

Accept all containers included in Canada's regional recycling programs
Bottle depots equipped with TOMRA's automated counting and sorting systems can handle more beverage containers, and at faster speeds.

This means more customers coming in and more containers going out.
Meet the demands of today's business and be prepared for tomorrow and be supported by a local service team. TOMRA Expert Line systems are intuitive to use, simple to maintain and allow a custom fit to your depot, regardless of your volume.
Attract customers with quicker, more convenient customer service
Handle more at faster speeds
Increase operational efficiency
Introducing TOMRA Expert Line in Canada
Plus One bottle depot in Alberta improves customer experience and operations with TOMRA Expert Line
Bottle depots are run by people who want to make a living while making a difference for their communities and the environment. And TOMRA is in the business of making a difference for bottle depots.
How the TOMRA Expert Line works?

TOMRA Expert Line systems can sort every container in Canada's regional recycling programs: Plastic, metal, or glass. Cans, jugs, cartons and bottles. We figured out how to more efficiently sort drink containers, so your staff can focus on helping customers enjoy a quick, convenient, and enjoyable recycling experience.
TOMRA Essential Line
Three systems - one perfect for your depot

TOMRA E3 Essential - Small space, big impact
An automated counting and sorting system for plastic and aluminum containers, designed for bottle depots that handle up to 5 million containers per year and need a space-efficient solution, in just 240ft².

TOMRA E3 Dual - Achieve twice as much
An automated sorting system for plastic, aluminum and glass containers that can handle between 10 and 25 million containers. Two lines work together as one to process the most volume in the smallest footprint.

TOMRA E3 High Speed  - Welcome to the smart depot
A fully automated system with state-of-the-art technology to sort and count all containers in Canada's regional recycling programs. Process up to 35 million containers and deliver the highest levels of customer service and operational efficiency.

Process more containers in just 15 square meters with the TOMRA E1's super-efficient, all-in-one design that's custom built make more volume possible in the space you already have.
Let TOMRA put recycling to work for you:

A great recycling experience for your customers
Be prepared for your customers when they're ready to recycle with tailored solutions and industry-leading technology that makes their experience quick, convenient, and – dare we even say – fun.

Efficient operations for peace of mind and safer workplaces
Keep your bottle depot running smoothly with a system that's accurate, reliable and efficient and service that's responsive – ready to get you back to recycling anytime you could use a hand.

A smart investment for long-term benefits 
Choose a full-service recycling partner with local presence, extensive experience, high quality and continuous improvements that will keep your system working hard for your business for years to come.