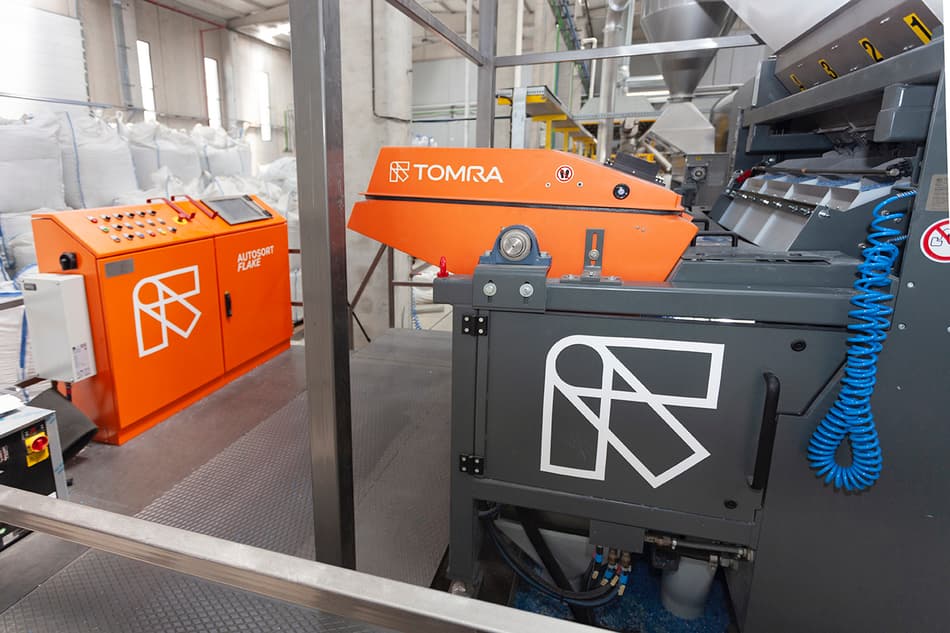 Burkasan has chosen TOMRA's sorting technology to recycle HDPE bottles
Burkasan uses TOMRA's sorting machines in its new plastic recycling plant. The plant equipped with TOMRA's AUTOSORT® and AUTOSORT® FLAKE is capable of sorting 5 tons of waste per hour, including PET, HDPE, PP, enabling them to be brought back in the loop and the economy for further usage.
The new plastic recycling plant established by Burkasan with an investment worth 50 million TL proves to be highly innovative: for the first time, a recycling plant in Turkey processes mixed plastic containers using the most advanced sensor-based sorting solutions from TOMRA Sorting Recycling to get excellent results in the production of PET Flakes and HDPE granules.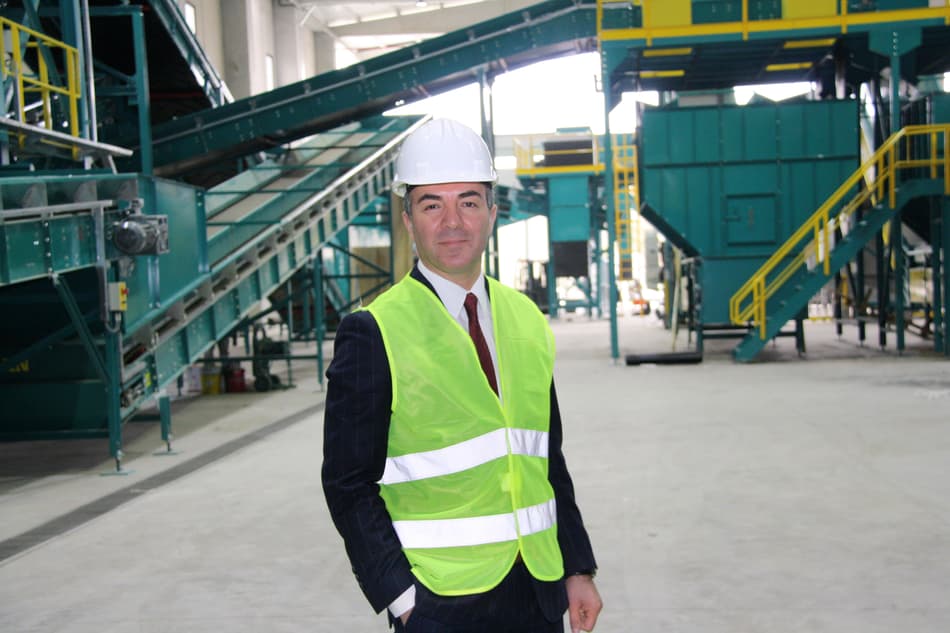 Vedat Kılıç, Chairman of Board at Burkasan

Vedat Kılıç, Chairman of Board at Burkasan said: "We set ourselves the target to produce the best raw materials out of waste plastic by using TOMRA's optical sorting machines. Technological equipment is of utmost importance for us and a prerequisite for reaching the product quality and capacity we targeted. On our way to achieving a purity level of 99 percent allowing us to offer our products to the major global companies, we chose to work with TOMRA as a global leader in providing state-of-the art sensor-based sorting solutions."

Indicating that Burkasan Atık Yönetimi ve Çevre Danışmanlık is the first licensed recycling company in Bursa and one of the first in Turkey, Kılıç continued; "Before 2005 and the introduction of the packaging waste regulation by the Ministry of Environment, our sector has continued operations based on the concept of scrap. Therefore, waste management company destroyed the concept of scrap dealer in the sector by managing all processes professionally. We are now trying to also contribute to this sector development in Turkey. A good example to this is the foundation of our first fridge destruction plant in Turkey. And now we are leading the way once again in the area of recycling plastics. Our plant will be first one to make almost original plastic bottles out of plastic waste."
​
Recycling sector development and automation in Turkey
With regards to the recycling sector in Turkey, Vedat Kılıç adds;
"The Turkish industry produces about 75-80 million tons of waste per annum. As for domestic wastes, the daily amount of personal waste reaches 1.1 kg. Therefore, the amount of domestic waste produced every year is estimated to be 33- 35 million tons. Such volumes of domestic waste include 7-8 million tons of recyclable waste comprising metal, black glass, aluminium and plastic, of which 1-1.5% by weight of the total household waste is HDPE. However, to our regret, only 1-1.5 million tons can be collected, recycled and brought back in the loop. The remaining 6-6.5 million tons become garbage and are not given a second, third or fourth life. This is turn proves to be a big loss for our sector.

Although the recycling sector in Turkey keep growing, there is still a raw material shortage which leads us to continue importing waste as raw material. This is one of the reasons, why we attach great importance to using sorting technologies which can extract valuable materials from mixed waste streams and thus ensure the production of high quality recyclates. To attain these objectives, we invested in the leading optical sorting technologies of TOMRA. Thanks to the machine's high performances, we can realize high levels of output and greater recovery, which in the end is a factor that boost our profitability."
Ready for increased input triggered by deposit systems

Stating that they have made 120 million TL of investment in waste management sector in the last five years, Burkasan Chairman of the Board Vedat Kılıç drew attention to the compulsory deposit practice intended to start in 2021;
"Since this practice will trigger a fast increase in the rate of waste collection in our country, there is a need for high-capacity facilities where the collected beverage bottles can be sorted and recycled. Therefore we designed our new plant with the requirements of the deposit system in mind. This is one of the reasons why we preferred TOMRA machines. We planned to get ready for the future with high technology investments."
Vedat Kılıç mentioned that with the investment in this new plant, all the facilities operated by Burkasan, including the new one, now process a total volume of about 15 thousand tons of materials per month.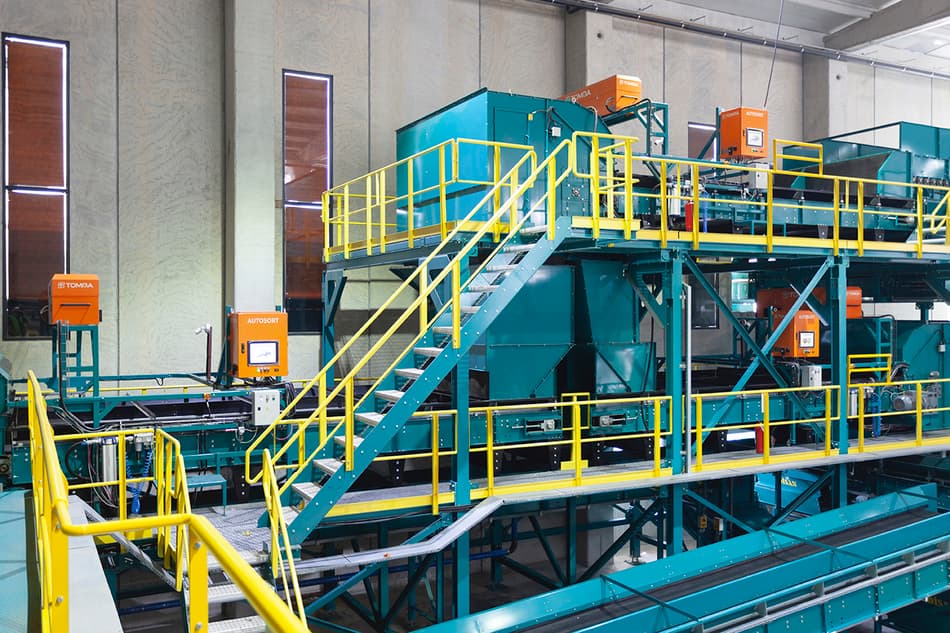 Detailing the operation in the new plant he added: "We have plans for our new plastic recycling plant to process 2.500 tons of waste material per month and to thus obtain a minimum of 1.500 tons of high purity PET flakes and HDPE granules. It is so hardly impossible to realize the same level of capacity and purity with manual sorting, regardless of the number of workers.
​
Especially in times of the current pandemic and the need to adhere to strict social distancing guidelines, manual sorting turns out to be a very challenging and costly method while product quality cannot be guaranteed. We can gladly say, that we overcome all these problems with TOMRA sorting machines which sort our incoming materials precisely and prepare it for being supplied to our global customers. With TOMRA we can achieve 99 percent purity."
​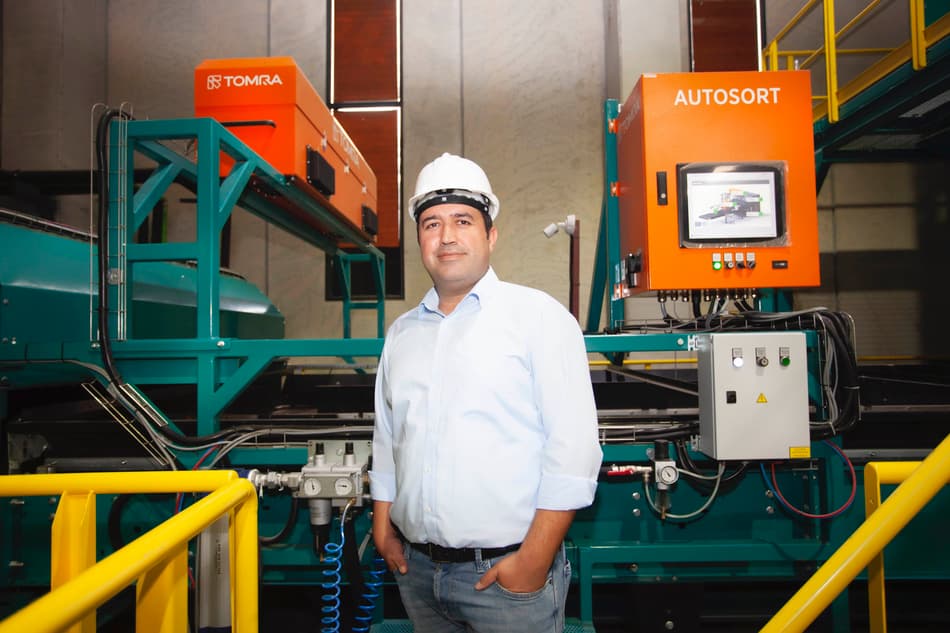 Serkan Orhan, Turkey and Middle East Sales Manager at TOMRA Sorting Recycling
TOMRA's AUTOSORT® is located right at the beginning of the plant, following the pre-sorting operations which takes out fines, metals and 2 D materials. In the first steps of the process, machines such as a bale opener, magnet, eddy current and ballistic separator go into action and are followed by the main sorting operation which is performed by TOMRA's AUTOSORT® machines. Only later in the line, TOMRA's AUTOSORT® FLAKE takes over the task of burr removal and sorts material by colour, metal and polymer type even if the material mix contains the smallest pieces of foreign substances.

Serkan Orhan, Turkey and Middle East Sales Manager at TOMRA Sorting Recycling commented:
"Based on a proven FLYING BEAM® technology, TOMRA's AUTOSORT® guarantees a perfectly homogeneous light distribution for better detection and sorting throughout the process thus allowing for higher performance and operational efficiency. Moreover, it detects substances which cannot be identified in a manual sorting process and consequently further increases the purity levels of sorting."

Constant high-quality products
Vedat Kılıç said that mixed plastic bottles are sorted by TOMRA machines based on their polymer structure:
"For instance, when using conventional methods, PET and HDPE are transported on conveyor belts and sorted by manual sorters. However, it is not possible to constantly achieve the same capacity, quality and cost of product with manual sorting. By employing TOMRA's sensor-based sorting machines, PET and HDPE products are separated from other materials and subsequently sorted by color. Following this automated process allows for generating recycled raw materials that have the same quality as the original ones. This automated bottle to bottle recycling process is done for the first time in Turkey and enables us to supply global brands, which are increasingly focusing on their environmental credentials and the use of resources, with high-quality products."

Ease of use
AUTOSORT®'s user-friendly touchscreen based on near-infrared technology (ACT) helps plant operators to make easy choices from among several sorting programs depending on operational requirements. Thanks to AUTOSORT®'s continuous calibration feature, waste sorting plants are able to monitor and optimize the operational performance in real time. Thus, constantly high-quality output becomes possible and the system fails less. Serkan Orhan stated;
"Our machines increase the profitability of waste plants and convince with low operational and service costs."
Upcoming plans: production of PET granulates

When asking for a future outlook, Vedat Kılıç said:
"For the beginning, we focus on obtaining high density polyethylene granulates and PET flakes, but our aim is to make an additional investment to produce PET granulates. In medium-term, we plan to achieve 'bottle to bottle' recovery. If the Turkish Food Codex gives consent, we'll target the production of raw materials for making PET bottles that can also be used in the beverage sector."