La Charente relies on TOMRA for sorting cardboard and packaging waste
TOMRA has supplied Calitom, the public waste management body in Charente, with optical sorting machines and ongoing support since 2015. Its recycling factory uses 7 AUTOSORT® optical sorters to sort 40,000 tonnes/per annum of recoverable material from recyclable packaging and paper/cardboard. 
Calitom was established as a public body to manage waste across Charente.
The sorting centre of the public waste management body Calitom was built at Mornac on a former Allied military base that has been converted into an Industrial Zone dedicated to recycling. Situated close to major road transportation axes and in the centre of the vast territory it serves, its logistics of arrivals/departures of material flows proves to be beneficial.

Since its initial design and commissioning in 2015, the sorting centre that is specialised in sorting recyclable packaging and papers has relied on the technologies and on-going consultancy provided by TOMRA.

It currently uses 7 AUTOSORT® optical sorters, 3 of which are dedicated to so-called fibrous waste (newspapers, journals, magazines) and recyclable domestic packaging, 2 to rigid plastics, a 6th for packaging films and a 7th is used to redirect materials to the correct sorting line to properly sort and recover all materials.

The average process rate is 12.1 tonnes/hour. [1]
Rejected materials (6,000 tonnes/year) are directed to the incineration centre where it is used for the production of electricity and thermal energy. The process performs at a 15% rejection rate.

Frédéric Durand, Director-General of TOMRA Sorting France, explains: "The site is a role model demonstrating a flexibility that has allowed for future further developments ever since. Its proprietors are looking for innovations to increase their capacities and provide more service to the districts in our region. It is a profitability challenge for the community. Thanks to our AUTOSORT machines, the factory operates the most versatile machines in the market. Another benefit of our machines is that they can be further fine-tuned when adding complementary modules for detecting metals or for treating black plastics. This enables us to maximize the return on investment and to sustain it by continuously developing and upgrading it."
[1] for the year 2019

A model sorting centre that is constantly evolving
Originally, the sorting centre was designed to only meet the needs of the Department of Charente. In 2019, it increased its capacities to absorb also waste from groups of neighbouring districts in the Department of Charente-Maritime. Currently, Calitom sorts and recycles packaging and other paper/cardboard from 369 districts representing 350,000 inhabitants.

Approximately 25,000 tonnes of waste comes from the department of Charente, whereas a further 18,000 tonnes are coming from other communities outside the department, such as urban districts of Royan Atlantique and Rochefort Océan, district groupings of Ile d'Oléron du Bassin de Marennes and Haute-Saintonge.


This continued expansion across the territory has translated into a new objective in 2021: increasing the treatment capacity of the sorting centre to 50,000 tonnes/year.

"Sorting technologies are constantly evolving and we aim to keep these state-of-the-art sorters always up to date and in line with the latest development. We are continuously improving the sorting quality in response to the demands of the purchasers who buy our recovered materials. We are currently evaluating the recovery of black plastics for example" explains Yvan Huguenot, Deputy Director-General in charge of industrial services and infrastructures. "We must not forget that the improvement in automated sorting quality also has a positive impact on the health/safety of our sorting agents: the higher the quality delivered by optical sorting machines upstream, the less our agents are required in the very last sorting phase."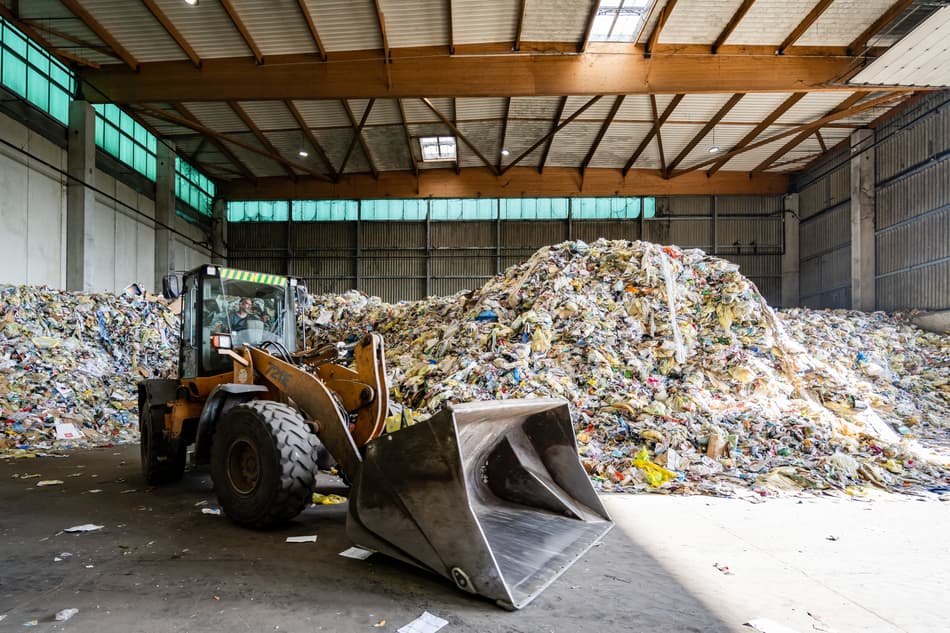 The geographical expansion and the introduction of sorting guidelines has increased the facilities processing volume and qualities achieved. In addition to the volume increase, the sorting centre was also exposed to a significant modification in the composition of incoming flows.

Since Charente-Maritime is sea-facing, it experiences seasonal tourism flows which generate consumption peaks of water and fizzy drinks. This, in turn, results in used packaging being found in waste bins (hollow body plastics) and that the sorting plant including the TOMRA machines have to be readjusted on a regular basis.
​
"In 2015, we signed a preventive and corrective maintenance contract with TOMRA, which includes 4 visits of TOMRA technicians a year. Each visits takes about 2-3 day during which audits, maintenance and recalibration work, trainings of the maintenance team on-site as well as various modifications are carried out to constantly optimize the machines", explains Emmanuel Andrieux, Maintenance Manager at the sorting centre.


About Calitom, Charente's public waste service.
Calitom treats domestic and similar waste that is collected across the Department of Charente and runs its own treatment units managed by them, giving it a certain level of autonomy. Moreover, it is also a service provider on behalf of public clients outside of the Department and for private companies.
Calitom is administered by delegates elected by each of the Syndicate's member communities. These members meet at the Syndicate Committee, which is responsible for voting on the budget, approving tariffs and defining the articles of association. In parallel to the governance aspects, resources have been implemented to ensure the transparency of information and agreements in relation to users.
In figures:
251,017 Tonnes of waste treated in 2019 by Calitom
42,735 Tonnes of waste treated by Calitom on behalf of private companies or external public bodies (non-recoverable industrial waste)
57.3% of tonnage recovered and treated
To find out more, consult the Activity Report:
rapport-activite.pdf