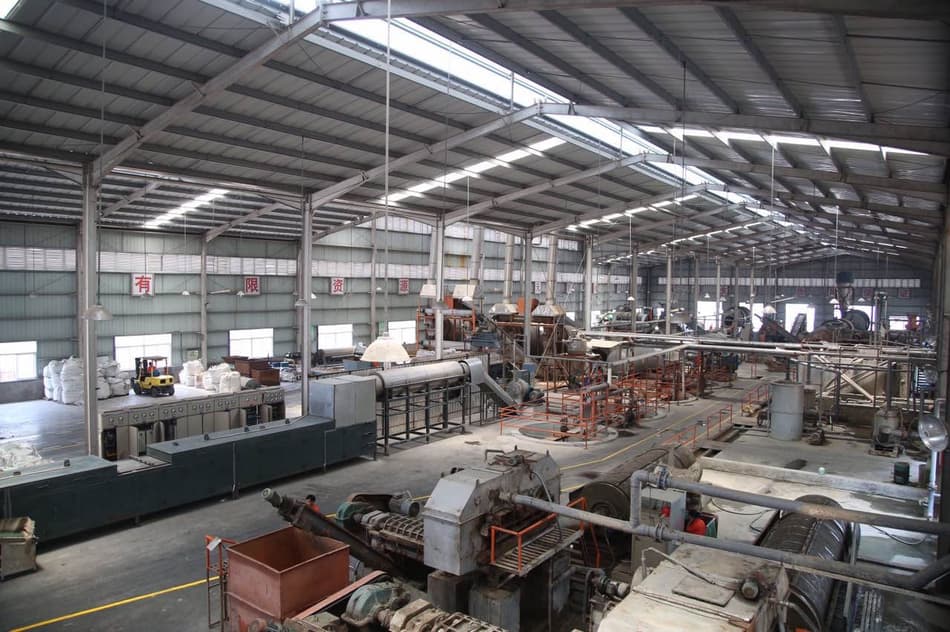 Luhai builds national resource recycling base with TOMRA's technology
Luhai, an integrated waste management company located in Xiamen, China, turns waste into high-value products since 2000, now acknowledged to be a pilot waste management company for the collection, recycling and sorting of waste, as well as for marketing its own post-consumer recycled products, branded "Luhai Re-fine".
The company's main focus lies in the recycling of various kinds of post-industrial and post-consumer plastics, as well as producing recycled plastic pallets, pulpwoodplastic composite (WPC), and refuse derived fuel (RDF). In addition to the latter, recycled bags, notebooks, umbrellas, flower pots, garbage bins and textiles belong to their recycled products portfolio.

Turning waste into value
​
Through its self-operated collection system spreading across the entire city, Luhai sends all waste from "recyclable bins" to its recycling center, where waste is being sorted, reprocessed and given a second life. Once the collected materials enters the sorting process, TOMRA's sensor-based sorting solutions sort the respective materials mainly consisting of PET, Tetra Pak cartons, PE and PP into high purity fractions, ready to be reprocessed into pellets and new products. It is by means of TOMRA's powerful NIR sensors that the smallest differences between various materials can be determined and high purity yield achieved. In addition to collecting recyclables from self-operated outlets, Luhai's recycling plant also takes in waste collected by the collection system run by local municipal government and surrounding cities.
Integrated waste management operation

Luhai's waste management system is active in three areas: waste collection network, logistics operation, and recycling center. Every day, the Luhai logistics team collects recyclable waste from blue bins and sends it to a nearby collection point/station where the collected waste undergoes an initial manual sorting and baling process before being sent to the sorting centre.

In the sorting center, the materials then go through an extensive sorting process combining both automatic sorting and manual control and are separated by color and material type to obtain high-purity PET, PP, PE, Tetra Pak and cardboards. At this step, TOMRA's sensor-based sorters play a key role and ensure high purity and high recovery rates of the recycled materials while significantly reducing the number of manual pickers.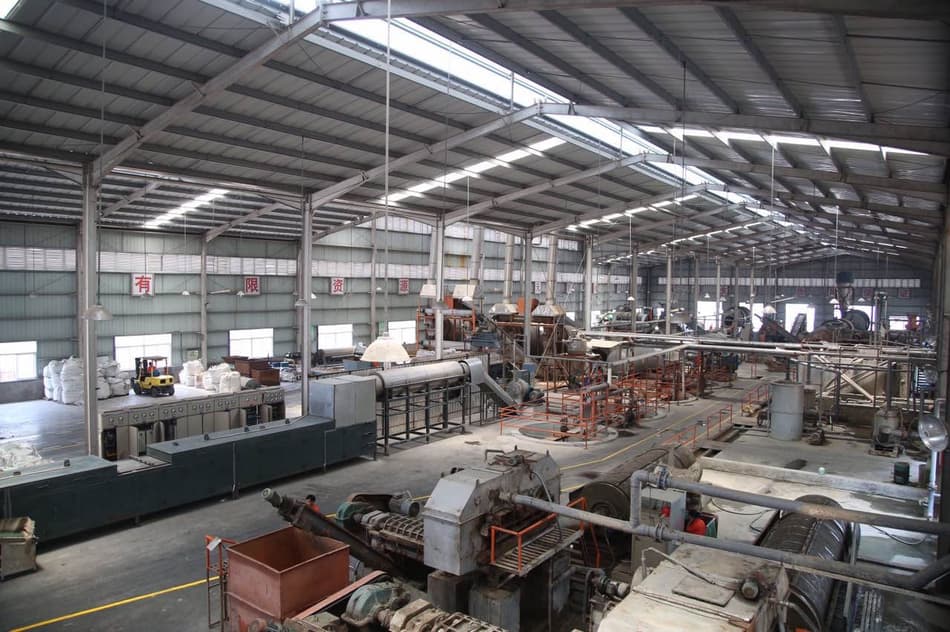 In a subsequent step, the seperately sorted PET, PP and PE items are then extruded, granulated and thus turned into high-quality recycled pallets.

Unlike PET, PP and PE materials, Tetra Pak cartons undergo a paper-plastic-separation process to produce pure paper and plastic fractions. While the paper generated from cartons is used to create recycled pulp, PE film is mixed with other PE materials and goes through the same extrusion and granulation process as the previously sorted PET, PP and PE items.
China's national pilot recycling site

The recycling center of Luhai is a national pilot resource recycling base covering an area of more than 86,000m2. The base is designed to process 150,000 tons of solid waste annually. Equipped with leading recycling and sorting technology, such as TOMRA's, the site is frequently visited by Chinese government delegations from other cities, by recycling players, and most recently also by representatives from companies across the plastic value chain.

Realizing high quality recyclates with innovative equipment

Turning waste into environment-friendly recycled products requires a sufficiently high quality of recycled material. In order to achieve high quality recyclats, innovative equipment and technological upgrades are indispensable and a prerequisite for a sustainable business development.

Luhai recognized long ago that sorting is the core process to ensure the quality and purity of recycled materials. The previously predominant manual sorting proved to be inefficient as the identification was not accurate enough. As a result the quality of the sorted material was unstable and the effectivess of later granulation was affected.

In addition, human resource management among the manual pickers turned out to be challenging. Manual picking is not conceived as an appealing job, and workers are often reluctant to work on the sorting line for a long time. The result is a high turn-over rate, which affects recruitment, training, production, performance assessment and other management processes of enterprises.

In order to improve the efficiency of the recycling facility, Luhai decided to introduce automatic sorting solutions. Among those is TOMRA's industry-proven NIR sorting technology with numerous technical advantages guaranteeing both high sorting efficiency and stable performance. With the help of TOMRA's industry knowhow Luhai could optimize its entire sorting process.


TOMRA's AUTOSORT in action

Recyclable waste collected in blue bins first passes TOMRA's AUTOSORT sorter, which separates PP and PE. The majority of the materials passing through the first sorter are packaging bottles of detergents and personal care products and various food packaging. Then, the PP or PE bottles sorted are shredded into small fragments for subsequent processing and granulation.

However, the material of components such as bottle caps and nozzles usually differ from that of the bottle body and consequently impurify the sorting result. To this end, these small contaminants need to be sorted out: a second optical sorter from TOMRA now addresses this problem by further sorting the shredded flakes and removing impurities (non-PP and non-PE fragments) to improve the purity of the final PP/PE flakes.

At present, Luhai processes about 105,000 tons of waste materials annually. In the past 19 years, about 650,000 tons of packaging materials have been recycled and re-processed, which is equal to saving about 7.8 million trees or reducing 2 million tons of CO2.

"As a pioneer in waste recycling sector in China, we have to continuously explore new solutions to improve our operation efficiency and product quality. The team from TOMRA has accumulated rich experience in recycling and sorting applications around the world, and has provided us very good suggestions to address the problems we encountered in our recycling facility. TOMRA's service engineers give us advice not only for the sorters but also for optimization of the recycling process. Their industry knowhow is definitely of great value to us."

——Wang Zhifeng, Deputy General Manager of Luhai Pro-environment
A bright future for recycled materials

With the rich experience and proven quality of end product Luhai is invited by a major petrochemical company to jointly explore the use of recycled materials in broader ways. The initial cooperation result highlights that the property and performance of the recycled flakes provided by Luhai is of good and stable quality. Therefore, the recyclates produced by Luhai are a great example for supplements to virgin plastics in the future.