LIGNA 2023
Come and meet us at LIGNA - Stand D24/1
 

Messegelände Hannover
Germany
At LIGNA 2023, we will detail how waste wood can be turned into a valuable secondary resource and which role advanced sorting technology plays.
What's more? You can look forward to learning more about our new X-TRACT™ for wood sorting as part of our full sorting solution and listening to a live presentation about wood recycling.
For more details, check the contents below. We are looking forward to welcoming you!



May 18, 10:25 AM LIGNA stage 
From wood to resource: Maximizing circularity of waste wood & MDF with smart sorting technology
Jose Matas
Segment Manager Europe Wood
"From waste to resource": discover the series
Wood recycling: from waste to resource

A 360° perspective on wood recycling  

Wood recycling: from waste to resource. Traditional or modern?

An overview of wood sorting systems. 

Artificial neural networks changing the game in wood recycling

Artificial Intelligence is making headline news everywhere, but what is behind this powerful instrument, and what implications does it have for the wood-based panel industry and recyclers?

Extending the lifecycle of wood - from forest to products

By collecting and sorting wood-based materials for recycling, more wood can be repurposed and turned into new products like furniture, building materials, packaging and more.

From wood to resource market update in times of challenges

Wood is becoming an increasingly desirable commodity, especially in times when the market finds itself under extreme pressure due to supply chain shortages and high prices.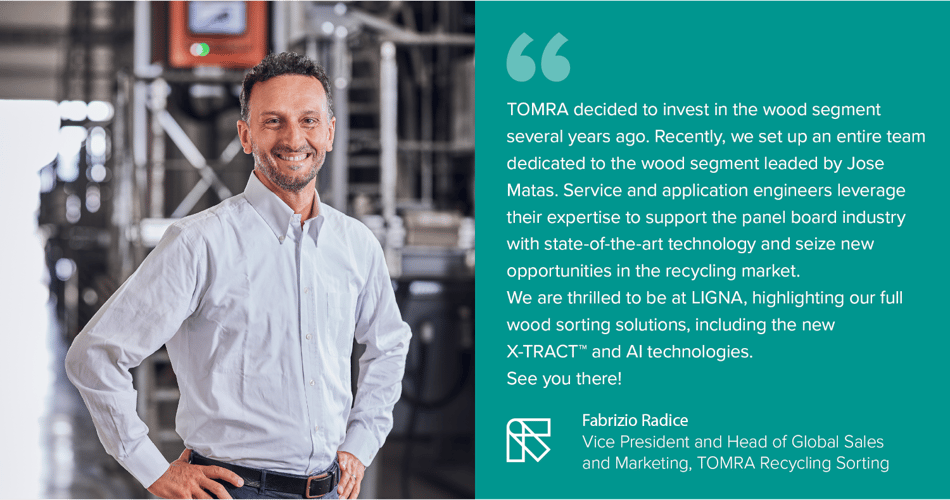 The future of wood recycling
Our in-house wood recycling experts and Jan Olaf-Fechter, Material Expert and Technique Engineer at IKEA of Sweden AB outlined current market trends, explained how waste wood recycling is advancing the circular economy and detailed the importance of recycled wood for manufacturers.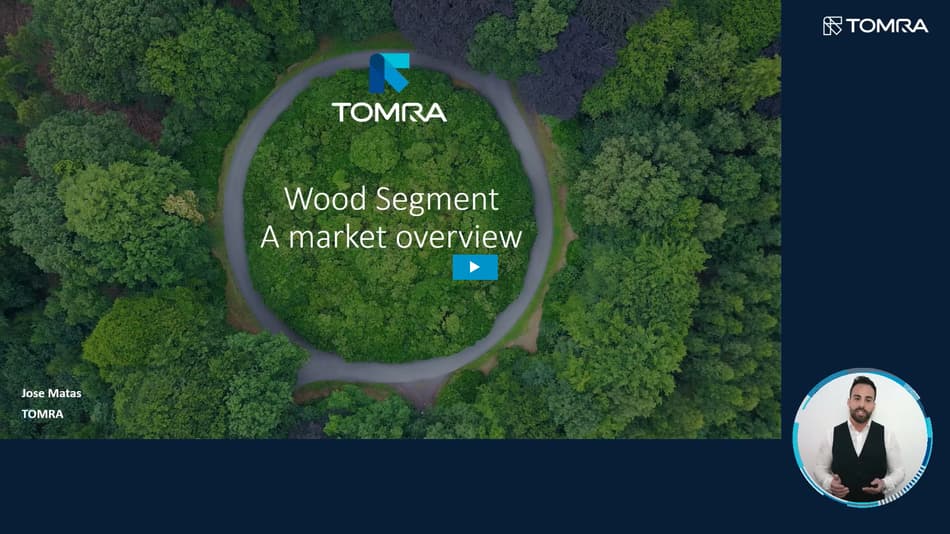 In this video, José Matas and Murat Sanli from our dedicated wood solutions team introduce our groundbreaking innovation that enables the wood sector and recyclers to produce fractions that can be used as recycled wood content in panelboard and furniture manufacturing.

Recovering MDF from waste wood with GAIN deep learning technology creates high-quality wood chips for fiber-based products and packaging. In addition to sorting Wood A (non-processed) from Wood B (processed), GAIN goes the extra mile to separate MDF into mono fractions for recycling.

At Maderalia 2022, TOMRA presented new innovations for recycling wood waste that can be used in panelboard production.

Waste wood sorting with GAIN deep learning technology creates high-purity wood chips for the panelboard industry. Our solutions sort Wood A (non-processed) from Wood B (processed) to produce clean wood fractions.

Input AUTOSORT™: Mixed construction and demolition waste 20-100mm. Recover: Full wood. Remove: Residue.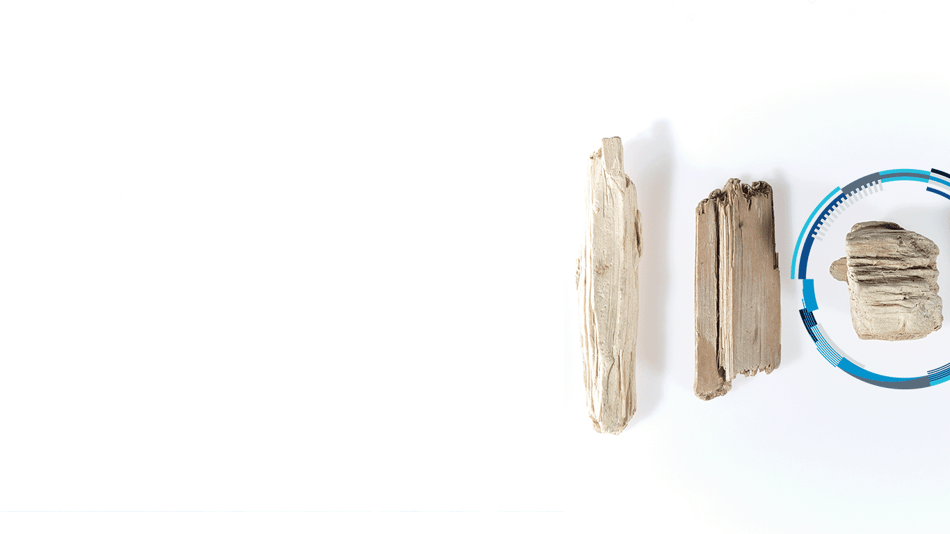 Don't miss the opportunity to meet us at booth D24/1!