8 March 2018
TOMRA celebrates International Women's Day
On International Women's Day, TOMRA Collection Solutions spotlights three women making waves on three continents and in three different fields across TOMRA: Silje Sandahl Näs, Geneviève Labelle and Joanne Fisher.
What is your role at TOMRA Collection?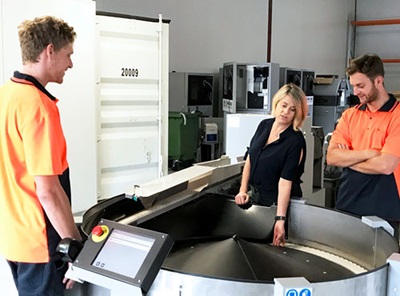 Joanne: I am the Service Manager at TOMRA Australia. I manage a team of Technicians and Field Service Attendants maintaining the reverse vending machines (RVMs) in New South Wales, covering an area bigger than France and Germany. TOMRA's RVMs have a positive impact on the environment, with the aim of reducing the volume of litter in the state by 40% by 2020 and actively diverting waste from landfills. What our business does and delivers is unique, with a team of talented people contributing to the vision of making Australia a more sustainable country.
Geneviève: As the Director of Finance and Accounting in TOMRA Canada, I have the privilege of being part of most decisions for our market. Since all our strategic initiatives have an impact on finance, my role is to provide accurate financial information and advice in order to make the right decisions, and make them efficiently. I am in charge of financial statements and their reporting, budgets, cost reduction, procedures and efficiency. Being in a smaller team makes my job a lot more challenging and diversified.
Silje: I am the Principal Industrial Designer at the headquarters TOMRA Collection in Norway, as part of the Product Management team. My role is to maintain, develop and test the user interface of all TOMRA's RVMs, as well as the corporate visual identity of the machines. It's a challenging and varied position where cross-disciplinary teamwork is essential. I like working with products that are a part of ordinary people's everyday lives, and to take part in developing solutions that take better care of the earth's resources.
What motivated you to take this career path?
Silje: I have always had an interest in creating things, and I love working with shapes and color. This led me into a design education. I hold a Master in Product Design Engineering and a Master of Digital Design. It was a coincidence that I ended up working for TOMRA. I wanted to work at the intersection between design and architecture, and I wrote my Master thesis on this topic. TOMRA's industrial designer at that time became interested in my work and brought me into working for the company. I spent my first 2-3 years working on designing larger-scale recycling centers, at the very beginning of TOMRA's commitment to finding viable return solutions also for markets without a container deposit system.
Joanne: I come from an operational background, working for large transport and logistics organizations. My previous roles have been managing Field Technicians, where I enjoy the challenge of motivating and leading large teams – and, in turn, they motivate and challenge me to be at my best. My first job out of university was in marketing, which did not provide me with the job satisfaction that I was looking for, so I changed career paths. I actively encourage people to look for positions that appeal to your skill set, and to do what you enjoy.
Geneviève: Being good in mathematics, I started university in actuarial sciences. Then I realized the difference between mathematics and numbers, and how much I enjoy working with people, so I switched to accounting. I worked 7 years for KPMG, and saw there many different companies: their concerns, their challenges, their strengths and – most important – their working atmosphere. I also owned restaurants with my husband while working there, which provided me with personal business background. After my time at KPMG, I felt the need to get to the bottom of things for just one company, instead of doing a quick fly-by from one company to another. I could never have chosen a better working environment than TOMRA; we have not only a very dynamic team, but we really manage the business as if it was our own. We focus not only on the results but also the way to make it happen, and we make sure our teams are as motivated as possible so we are all rowing in the same direction. I am personally a strong believer in TOMRA's resource revolution, and I feel like I was the missing piece of a puzzle that found the best possible puzzle it could fit.
How would you encourage more women to choose a career in your field?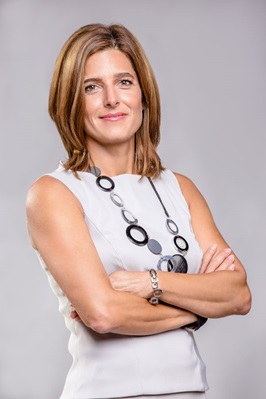 Geneviève: Do not hesitate! This is the kind of career that will grow to the extent you desire and can vary with the fluctuations in your life, depending if you are in a more career-oriented or family-oriented phase of life. Make sure to choose a company where you can have as much challenges as you are willing to take, and most importantly where you can truly be yourself.
Silje: I really enjoy my job as a designer – and if you share the same interest for combining exploration and creativity with engineering, so would you! Working in an innovative company like TOMRA is both challenging and highly motivating. You develop and learn new things every day. There is always something exciting going on and new initiatives coming up.
Joanne: I feel it's important for anyone to follow their dreams and work in an area that interests them. If you follow your interests, rather than the money, you're more likely to enjoy your job. This is vital, as work takes up so much of our lives. Traditional, gender-defined roles are quickly becoming a thing of the past, and it's important to encourage girls to follow their interests, as well as try to present opportunities to learn more about engineering, science and other male-dominated areas.
We all have a responsibility – as parents, teachers, friends, colleagues or mentors – to encourage both males and females to make career choices that are not defined by society's gender rules, but that make them happy. To me it's all about encouragement, listening and taking the time to inspire people, and especially children, to reach their potential – which is limited only by the imagination.
Happy International Women's Day from the team at TOMRA Collection!