8 March 2019
TOMRA celebrates International Women's Day 2019
Today on International Women's Day, TOMRA Collection spotlights three women making waves on three continents and in three different leadership roles across TOMRA: Wei Ma, Anneli Forsman and Anne-Marie Fleurant.
International Women's Day celebrates the achievements of women across the globe, and the progress that has been made toward gender equality and representation. TOMRA has many talented women in its worldwide team, and today TOMRA Collection spotlights three of its women in leadership roles: Wei Ma, Vice President Government Affairs – Asia Pacific; Anneli Forsman, Senior Vice President for Northern Europe; and Anne-Marie Fleurant, Organizational and Strategic Development Director – Canada.
What is your role at TOMRA Collection?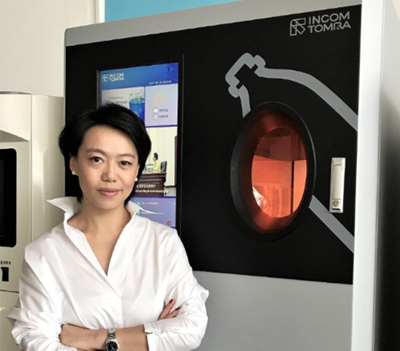 Wei: I work in the Governmental Affairs team covering the Asia region. I work mainly on driving the development of policy and legislation around producer responsibility, and towards the implementation of deposit return systems for beverage packaging. Together with our Governmental Affairs team, we seek and create opportunities to share TOMRA's experience in the implementation of deposit return systems around the world, to inspire and show local decision makers that deposit return system are an efficient way to collect recyclables, and to develop solutions that are adapted to local requirements and needs.
Anne-Marie: I am the Organizational and Strategic Development Director as well as part of the Canadian leadership team. I'm mainly in charge of the strategic thinking and planning processes as well as the implementation of innovative and efficient structures, programs and business processes that contribute to the achievement of our organization's mission and sustainability. My colleagues call me the ''Guardian of TOMRA culture'' as I have been working hard to build this since 2002 with the collaboration of our management team. In addition to my HR responsibilities, I oversee the function of strategic development by producing sales and marketing tools for our sales teams towards all Canadian markets. With the new TCS Clean Loop Recycling platform and circular economy principles supported by TOMRA group, I see great opportunities and new challenges in my position as a key player in inspiring active change!
Anneli:
My role is Senior Vice President for Northern Europe which means that I am responsible for our businesses in the Nordic region, the Baltics and the UK. In addition, I am proud to be part of TOMRA Group Management where I have full accountability and P&L responsibility for Northern Europe, developing strategies and plans for maintaining and growing current markets and business streams along with new business opportunities and the effective execution of those strategies & plans. I enjoy developing business partnerships with existing and potential customers, partners, suppliers, system operators and other internal and external stakeholders. Every day is full of new opportunities to delight our customers.
What motivated you to take this career path?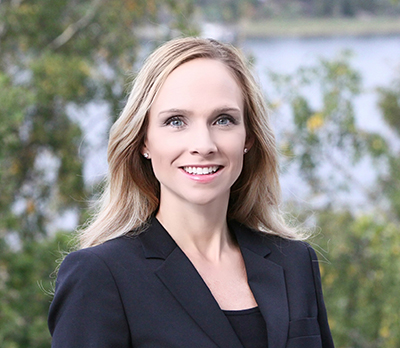 Anneli: For me it is essential to be part of a company with an overall purpose. TOMRA's vision to lead the resource revolution is appealing to me as it is about transforming how we obtain, use, and reuse resources for sustainable economic growth, improved quality of life and a more sustainable planet. I also feel integrity is important and working for a company with values that fit my own is key. At TOMRA we treat each other with compassion and respect and I want to lead by example and be a role model. In my position I have the opportunity to influence and make a difference, make strategic business decisions, motivate and inspire colleagues, collaborate with colleagues and build partnerships with customers, as well as prepare our company for the future based on external trends. Having the freedom to build a profitable business based on ideas, input and hard work from our excellent team gives me a lot of joy and motivation. With TOMRA's circular economy focus we want to ensure that we have the resources needed for future production, and a clean, healthy planet to play on. That is truly inspiring to me!
Wei: I had been working with government affairs and external stakeholder management for many years before I joined TOMRA a little over 2 years ago. While previous work was more commercially focused, my role at TOMRA provides me with the opportunity to make changes at a higher level on government policies, whilst seeing how these policies will influence people's way of life and their mindsets towards a more considered and sustainable lifestyle. This job is very exciting and rewarding, as it gives me a lot of freedom to take initiatives and act on ideas and emerging opportunities.
Anne-Marie: Having grown up in a family business, I always had a strong interest for entrepreneurship and the business world. But for me, our most precious resource is our PEOPLE and my main motivation is to align the organization's expectations and goals with people's needs and capabilities in my day-to-day work. Shaping TOMRA and its people's future at the same time! Isn't that the most beautiful job?
How would you encourage more women to choose a career in your field?
Anne-Marie: My current career allows me to put into practice my entrepreneurial spirit, my creativity and my propensity to challenge the status quo. If you see a problem as a new challenge and if you like to shape something great out of it, you will definitely like this career! Having the opportunity to create ''the'' organizational team spirit capable of achieving our growth and financial results is so rewarding! I don't know if it comes from my education, my grand-ma, my mother or my own beliefs, but I strongly advize any woman (or man!) to follow their own path and to have the strength to open any door, even if it's not the traditional way to go!
Wei: The "traditional" world of Government Affairs was primarily dominated by men, especially in my region. However, as I grow with my job, I don't think there is necessarily a gender difference in my field of work. There are more and more women taking on important and influential roles in both the government affairs field and in general - there are some brilliant women in our Governmental Affairs team and among the partners we work with! I don't think we as women need to take so much gender consideration when choosing a career. It is more important that we can grow with the job and find motivation and fulfillment from the work we do!
Anneli: Dare to be you and believe in yourself! During my career I had primarily three guiding quotes: "seize the day and the opportunities", "take every chance, drop every fear", and "one way of predicting the future is creating it". To me it has always been important to challenge and develop myself by working outside of my comfort zone and thinking outside the box. Being a woman in business my advice would be to leverage your uniqueness, network, look for role models, and use mentors and coaches. To take on a business leadership role, I believe you need to ensure you are in charge and in balance of your life and your career by being clear on your private and professional priorities and ensure those are aligned. My approach has always been to have a positive mindset, believe that everyone has good intentions, put things in perspective and be clear on what really matters. Most importantly have fun and enjoy going to work every day. During my career I had a CEO who once told me "Say what you mean, mean what you say, do as you say" that is something I have tried to follow and it helped me to take on the role I have today at TOMRA.
Happy International Women's Day from the team at TOMRA Collection!