8 MARCH 2023
TOMRA celebrates International Women's Day 2023
International Women's Day today celebrates the achievements of women across the globe, and the progress that has been made toward gender equity and representation. TOMRA has many talented women in its worldwide team, and today TOMRA Collection spotlights three women working in leadership and technology across the company.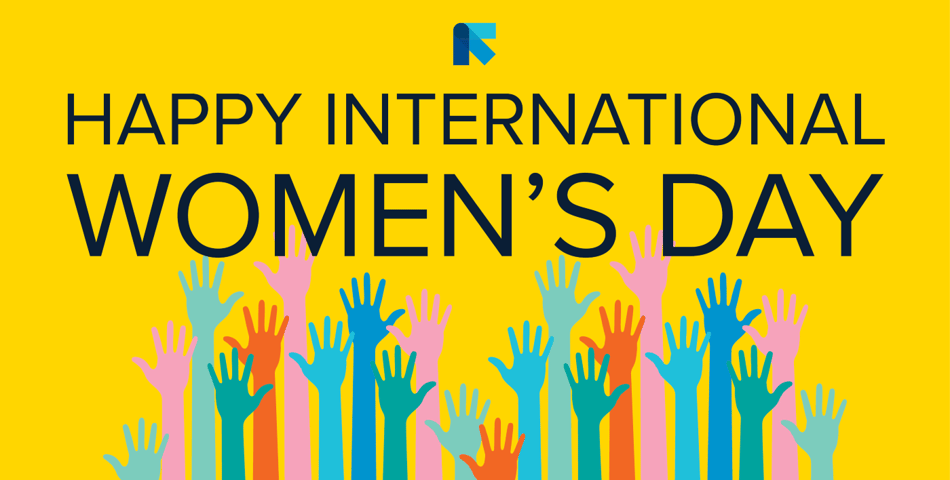 Today, we meet Caroline Lemelin, VP Operations in TOMRA Collection Canada; Georgette Armstrong (she/her), head of People & Organization in Australia; and Fátima Sani, Business Manager for IT Ecosystems, in Norway.
What is your role at TOMRA Collection?

Caroline:
My role is VP Operations for TOMRA Collection in Canada, based at our office in Quebec. This involves planning all resources for TOMRA Collection Canada and the Material Recovery side of the business, including human resources, supply chain and purchasing, fabrication (particularly of Expert Line infrastructure), service and plant management. I have a really great team of management and supervisors. As part of the Canadian leadership team, I work directly on developing and implementing our strategic plan and objectives. I started in TOMRA 11 years ago as a plant manager, before moving into the operations side after a couple of years.
Fátima: I work in TOMRA Collection as Business Manager for IT Ecosystems in deposit return systems (DRSs). My focus is to lead the design of software solutions that enable a credible and transparent governance of a DRS, so that all stakeholders can improve the flow of resources being collected in a recycling scheme. Each country we enable has a unique pre-existing set of logistic, materials and priorities. It is my job to position how software can help! To decipher what service factors a DRS administrator needs to consider when launching a deposit scheme, and understand the complete lifecycle of materials, and what information should be highlighted so the scheme can continuously improve. In this role, I have to be aware of policy developments in markets introducing these schemes. It is critical to observe and accept that no one solution fits all, be curious, and work with different people across the organization. I like working as the bridge between technology and climate, and looking at what users actually need to solve environmental issues at scale.
Georgette: My role is People & Organization Manager for TOMRA Collection Australia. The involves supporting the business and our team of "Loopers" at every point of the employee lifecycle – from recruitment to exit and everything in between! Over the last five years at TOMRA, my role has been to support the growth of our organization – not only in size but in capability. As part of the Leadership Team in Australia, I support with TOMRA Collection Australia's strategic direction. However, my priority is always making sure our team are safe and have a great place to work. I am lucky to be able to do this alongside the support of my fantastic team.
What motivated you to take this career path?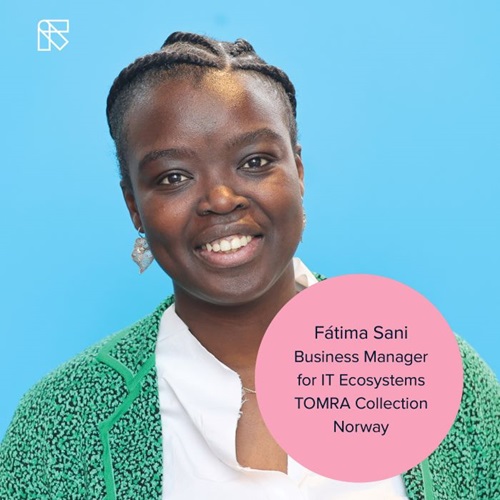 Fátima: I originally studied business and economics in the UK, and was eager to work internationally. My default mode is to fix things, always exploring or finding alternative ways to solve problems. I started working at Google as a product specialist and grew my career towards new product development and selling B2B software solutions, I learnt a lot working in London, Madrid, Singapore, Mozambique and now in Norway. I returned to my studies to pursue a Masters in energy management, which helped me to pivot my work at Google towards Access and Energy infrastructure. I later became co-founder and CEO of a start-up for carbon accounting, so the path towards sustainability started with exploring and defining where my competences fit in causes that I care about.

I first heard about TOMRA when returning used containers at my local retailer, and joined the company in October last year. What impressed me was our advanced technology and how it has adapted over time to become even more relevant today. It's a company whose values and business purpose I believe in. I liked the genuineness of the idea behind TOMRA: two brothers solving a challenge through mechanics and technology at this scale. I was also excited to be part of innovating at TOMRA! Working in tech makes you always think about the future and prompts you to ask how you can contribute, and I am eager to take action on climate change as part of my work.
Georgette: I chose Human Resources for my love of people, and because I want to have a positive impact in their lives. I studied a Bachelor of Political, Economic & Social Sciences, with the intention of working in the NGO sector or as an anthropologist. However, through work experience I fell into HR and enjoyed it so much that I went back to study a Masters of Human Resources and Industrial Relations. I haven't looked back! My goal, each and every day, is to make sure I have supported our TOMRA team members, helping to make their work life better. There are so many different ways that we get to do this, because TOMRA makes a real priority of looking after the wellbeing of its people, which I'm very thankful for.
Caroline: In high school, I really enjoyed math and science. I had an uncle working at a pulp and paper mill, and that is what first got me interested in working in manufacturing plants and facilities. I loved being in among the action and hands-on work. During university I studied chemical engineering, which is more like process engineering, rather than like chemistry as many assume. My thought was that engineering opens doors to many career paths so I wouldn't limit my possibilities. Afterwards, I started as a lab manager in the plastics industry, developing all kinds of resin mixes, including the development of new products using recycled resins. I later worked in plastics extrusion, die-casting and production engineering. So, plastics and recycling were interesting for me, and I saw a job opportunity available at TOMRA. It was exciting for me to move from being "part of the problem" of producing plastics, to being part of the solution. Some of the things that have spurred me in this career path is meeting objectives, and identifying problems and developing solutions, but what truly motivates me is people. I really enjoy managing people, and working and even just chatting to the people I work with. I get energy from my team!
How would you encourage the next generation to choose a career in your field?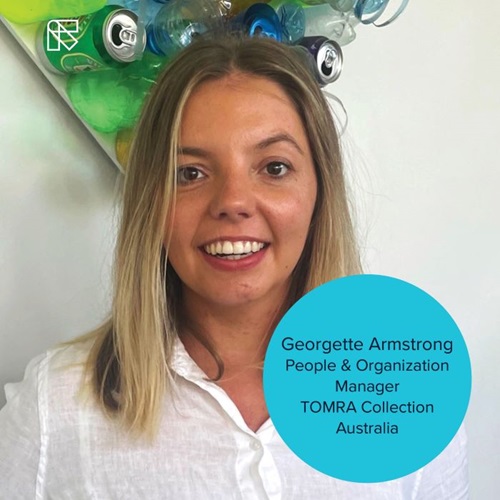 Georgette: I feel that no matter what industry you're in, you should be asking yourself three questions: "What do I want from my career?", "What problem do I want to be solving?", and "How do I want to solve it?" Being part of a business whose purpose is to have a positive impact on our environment and the community motivates me. As a leader, I feel my role is to support all TOMRA teams, and ultimately empower people to follow their passion.
Caroline: The most important thing is to do what you love, and to truly enjoy and be passionate about your work. And if you aren't passionate about it, you need to take a step back and consider what you truly want to be doing. Success is different for everyone, so establish what it means for you, and don't base it on the expectations of others. To get where you want to go in your work, take the initiative: tell your leaders how you want to progress, ask for opportunities, and don't be afraid to speak up about where you want to go and what you want to achieve. Managers can't read minds and opportunities haven't just fallen into my lap; I've always expressed interest to my leaders that if something comes up, I'm here. Taking these opportunities might mean getting out of your comfort zone. For myself, I've been offered opportunities where at first I questioned whether I could do or even understand what was being asked of me, but if my manager thinks I can do it, then maybe I can. Jump in and try things out, it's the only way forward!
Fátima: Climate tech is a relatively new industry. There are intersections with a broad range of expertise, requiring our jobs to rely on skillsets that are quite transferable. Firstly, take an active role in managing your career, and be ready to ask for and receive support. Assess how much risk you can navigate and what trade-offs you're prepared to make. Ask for feedback on how to improve and further yourself. This was vital in my own career: when I missed out on job opportunities I was passionate about, I sought advice on how to become a more compelling candidate, and that led me to study renewable energy and transform my passion into a formal qualification. And, as you advance in your career, look for ways to bring more diversity and equity to your team. Create a space for acceptance and understanding. As leaders we can be a role models to those around us, support and lift others where we can. If we are honest about wanting to solve climate challenges, it really starts with adopting more inclusive behaviors and accepting that everybody matters.
Happy International Women's Day from the team at TOMRA Collection!