Animal Welfare League New South Wales receives nearly AU$100,000 from recyclers donating containers to help animals in need
Between April and October of 2022, Animal Welfare League New South Wales partnered with the Return and Earn deposit return system and TOMRA to encourage recyclers to help animals in need by returning their empty drink containers and donating some of their deposit refunds.
Credit: Return and Earn and Animal Welfare League NSW
Animal Welfare League New South Wales (NSW) is an Australian non-profit organization that rescues, rehabilitates, and re-homes animals in need. Founded 65 years ago, the organization began with the dream of advocating on behalf of animals across the state. Today, Animal Welfare League NSW has over 20 branches that are run by hardworking and dedicated volunteers.
In April of 2022, Animal Welfare League NSW formed a partnership with the Return and Earn deposit return system – a government initiative across the state that offers recyclers a 10-cent refund for each eligible beverage container returned, with the opportunity for the charity to be listed as a major donation partner on the screens of over 350 TOMRA reverse vending machines located across New South Wales. Recyclers could donate their bottles and cans to Animal Welfare League helping save both the environment and animals in need at the same time.
From empty containers to animals in full health
Just six months after the partnership began, New South Wales recyclers donated over 940,000 drink container refunds. These donations have helped Animal Welfare League NSW to continue its extensive work across the state, including responding to reports of animal cruelty, supplying a mobile vet service, facilitating foster care and adoption of animals, and caring for animals in the Animal Welfare League shelter in Western Sydney.
These donations are equivalent to providing essential vaccinations for over 5,000 rescue cats and over 2,100 rescue dogs, preventing them from contracting diseases. Each donation helps cats like B'elanna and dogs like Rusty get the critical care they need to live a happy life.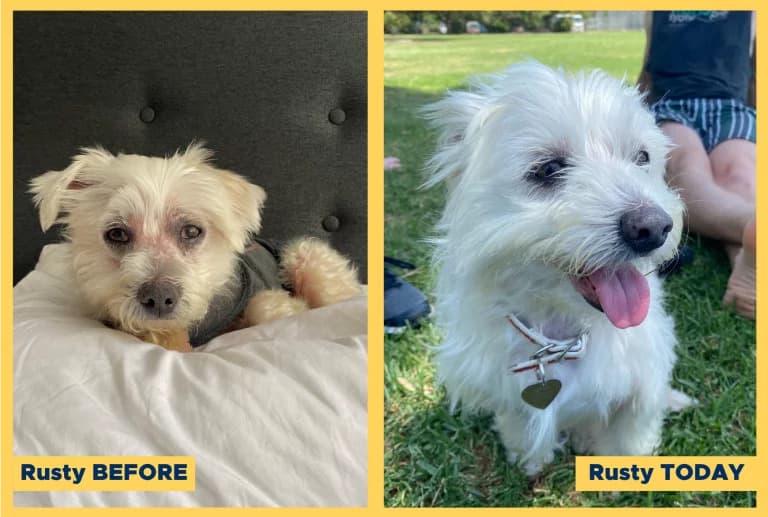 In just over six months, Return and Earn recyclers generously donated more than AU$94,000 in container refunds to help vulnerable animals.

Danielle Smalley
CEO of Exchange for Change, scheme coordinator of Return and Earn
Two needs with one deed
Not only has the AU$94,000 helped animals in need, but it means that 940,000 bottles and containers have been responsibly recycled and turned into new containers or other products, rather than added to landfills or littered in the community. 940,000 containers equate to over 6 million liters of water being saved, 114 tons of CO2 emissions being prevented, and nearly 57 tons of resources being diverted from landfills. As a result, with every bottle recycled, both waste and harm to the planet are reduced, and the closed-loop recycling is contributing to a growing circular economy.
According to Danielle Smalley, CEO of the scheme coordinator Return and Earn, "Return and Earn has become a stalwart of fundraising activities in NSW, with thousands of community groups, schools, and charities raising funds through the scheme." Consequently, the ability to recycle plastic with the choice to donate refunds to various charities means recyclers can use Return and Earn to fill two needs with one deed.
Since the start of the Return and Earn in December 2017, numerous community groups and charities across the state have been helped, with AU$40 million having been raised as of January 2023. Previously, the Bottles for the Bush appeal raised AU$500,000 to support rural Australians affected by droughts and bushfires and, recently, Starlight Children's Foundation raised over AU$120,000 from container returns, enough to brighten the lives of 3,142 hospitalized children.
For more information about Animal Welfare League NSW visit: www.awlnsw.com.au
For more information about Return and Earn, visit: www.returnandearn.org.au