TOMRA wraps up EuroShop
TOMRA Collection Solutions has returned from EuroShop, the world's largest trade fair for the retail sector.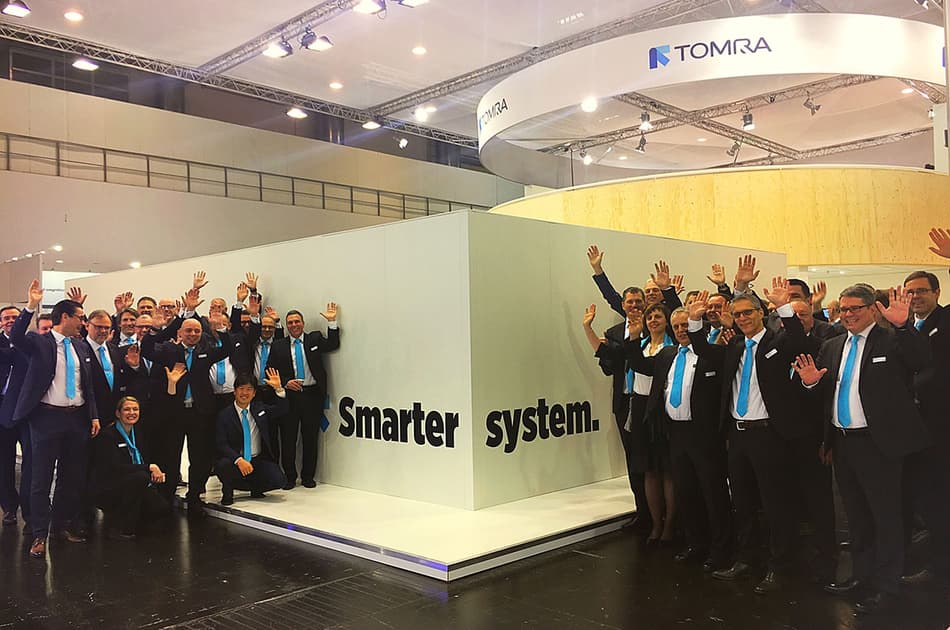 It is one week since TOMRA Collection Solutions returned from EuroShop, the world's largest trade fair for the retail sector. The event took place in Dusseldorf on 5-9 March.
TOMRA's extensive display at EuroShop showcased the TOMRA system as a complete, triple-threat package of innovative reverse vending machines, comprehensive digital solutions and hassle-free service.
The booth was bustling as the team demonstrated the latest products in the TOMRA range (which collects cans and bottles for recycling and reuse), including sneak peeks at several new and concept offerings.
TOMRA TALK
TOMRA Collection Solutions made several announcements in the lead up to the show. The TOMRA news that generated most buzz was the launch of TOMRA Connect, TOMRA's portfolio of digital products for extending the value of using and owning a reverse vending machine. TOMRA Connect gives retailers new control, analytics and in-store marketing opportunities, and enables consumers to extend their recycling experience. The news was published on Yahoo!, Recycling Today, Digi IT news and more than 250 other publications.

Also popular in TOMRA news was TOMRA Flow Technology expanding to more machines, for greater convenience and efficiency for retailers and users. The world's first 360° recognition system in reverse vending machines ensures industry-leading security, and scans each recycled container so rapidly that the objects require no rotation, for a faster, cleaner experience.
Thank you to everyone who visited TOMRA Collection Solutions during EuroShop, and to everyone in the TOMRA team who made it possible. We look forward to seeing you at the next EuroShop event, in 2020!