Live reverse vending machine status launches in myTOMRA app update
TOMRA Collection Solutions has expanded its myTOMRA app to enable consumers to view the live status of reverse vending machines direct from their phones, before returning their bottles and cans for recycling.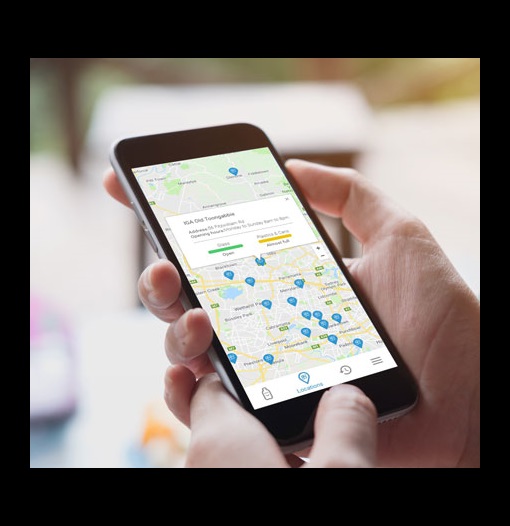 Currently available in New South Wales, Australia, the myTOMRA app now lets users check the operational status of their nearest reverse vending machine in real time. The myTOMRA app will show the reverse vending machine as open, almost full, temporarily unavailable, or in sleep mode during out-of-hours periods.
The feature extends on the app's interactive map showing all reverse vending machines, ensuring users can find their nearest automated collection points. Theability to view the status of a reverse vending machine in the myTOMRA app has been a top requested feature from users since the launch of the app in November.
myTOMRA users can also add a favorite reverse vending site to their app homescreen, to keep its live status at their fingertips. In the map, users simply tap their preferred location, and then the heart beside the location name. The location then appears on the app's homescreen, with a colored bar underneath the location to show its status.
The myTOMRA app launched in conjunction with the new container deposit scheme in New South Wales, Australia, where TOMRA is the scheme's network operator together with local waste management company Cleanaway. Consumers receive a 10-cent refund when they return an eligible drink container to any collection point.
"In myTOMRA, we are striving to build the ultimate app to engage consumers in recycling and reverse vending, to make container returns easy and convenient for end users," said Aleksander Mortensen, Head of TOMRA Collection Solutions Digital. "We are actively seeking feedback from our growing community of users so that we make the myTOMRA app experience even better, and we look forward to offering map interactivity and real-time status information to more regions in future."
Expanding myTOMRA functionality
The myTOMRA app originally debuted as a digital payout solution for TOMRA reverse vending machines, enabling recyclers to scan their personal barcode and receive their recycling refund via electronic funds transfer. TOMRA Collection Solutions partnered in Australia with leading online payments provider PayPal, to ensure digital refunds are sent in a timely, safe and secure manner.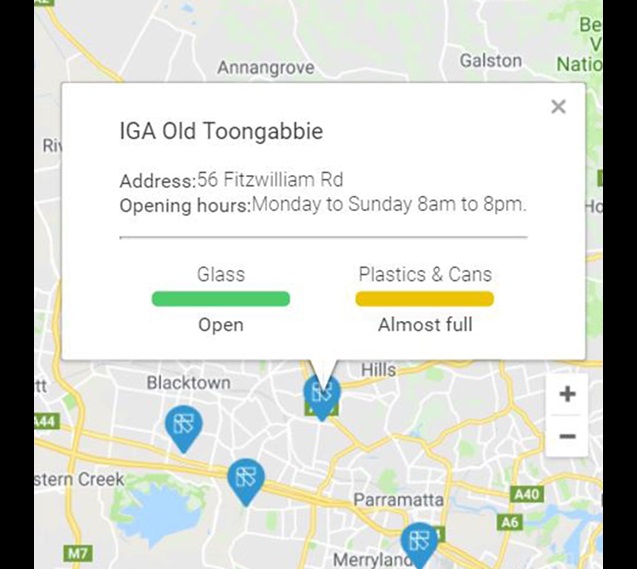 In most markets with container deposit systems, recyclers can already donate their refund to charity or get in-store credit at participating retailers, so myTOMRA brought a new way for consumers to claim back their deposit.
The myTOMRA app has proven to be extremely popular. It has already gained 85,000 users and paid out refunds from 22 million returned containers. Just one month after the container deposit scheme commenced, myTOMRA reached the top 100 of all downloads in the Apple App Store (Australia), and second place for all downloads in the Food & Drink category.
The free myTOMRA app is available for Australian recyclers in Google Play and the iTunes App Store, with log-in also possible via the web at mytomra.com.au.
About TOMRA Collection Solutions
Founded in 1972, TOMRA is the preferred partner for reverse vending solutions for collecting, reusing and recycling cans and bottles. The TOMRA system has the machines, digital solutions and service to make recycling easy for the industry, system owners, retailers and consumers. With over 82,000 installations across more than 60 markets, TOMRA's reverse vending machines capture 35 billion used beverage containers every year – reducing reliance on raw materials and ensuring fewer containers end up in landfills, oceans and streets. Visit our Reverse Vending pages on www.tomra.com, and follow us on Facebook, Twitter and LinkedIn.
TOMRA Collection Solutions is part of the TOMRA Group, which creates sensor-based solutions for optimal resource productivity, and has a vision to lead the Resource Revolution. The Group employs approximately 3,400 people globally and is publicly listed on the Oslo Stock Exchange (OSE: TOM).