Recycling goes paperless: TOMRA first to launch digital vouchers for container recycling payout
TOMRA Collection Solutions has become the first reverse vending provider to offer digital vouchers as a payout option for container deposit schemes, where consumers receive refunds when they return their empty bottles and cans for recycling at a reverse vending machine.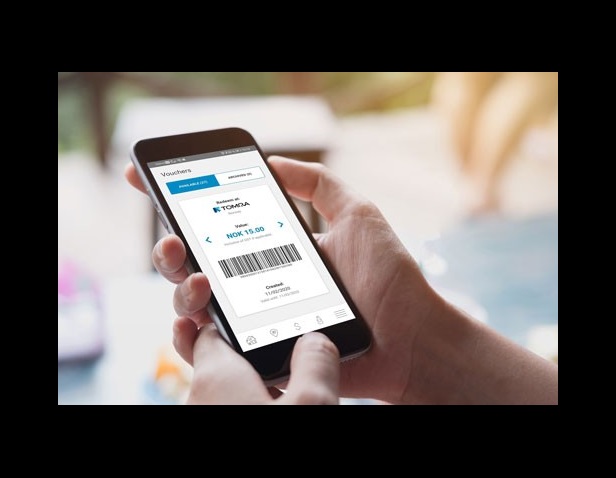 Part of the myTOMRA app, the digital voucher means recyclers scan a barcode on their smartphone to access their refunds, instead of scanning a printed paper voucher from the reverse vending machine. As well as being more environmentally friendly, the flexible, personalized payout option means no more losing or forgetting to redeem paper vouchers.
The digital voucher service first launches in the Australian state of Queensland, which has kicked off today its new container deposit scheme to increase recycling rates and combat drink container litter. TOMRA runs in Queensland modern depots where recyclers can return their beverage containers. The digital vouchers can be redeemed at leading Australian supermarket Woolworths, which also partners with TOMRA on container refunds in New South Wales. Vouchers can be redeemed as cash or in-store credit toward grocery purchases.
The popular myTOMRA app, launched in December 2017, also offers electronic payout of refunds direct to a PayPal account of the user's choice, and the ability to see reverse vending machine locations and their live status. myTOMRA is part of the TOMRA Connect portfolio of digital products, which seeks to add value to using and owning reverse vending systems.
Container recycling that saves paper
"With our planet's resources high on the international agenda and the movement toward paperless working, we thought it was counter-intuitive that a machine that enables recycling should rely on paper," explains Aleksander Mortensen, Head of TOMRA Collection Solutions Digital.
"TOMRA reverse vending machines have long offered charity donations as an alternative to refund vouchers, and the launch of the myTOMRA app offered even more flexibility with digital payout via PayPal. It is our latest digital voucher functionality though that truly replaces the need for paper, even for those who prefer retail credit for their refund."
How it works
The digital voucher functionality in the free myTOMRA app is available for Queensland recyclers in Google Play and the App Store, with log-in also possible via the web at mytomra.com.au. Consumers simply create a myTOMRA profile to get started.
Users scan their personal myTOMRA barcode at a reverse vending machine when they return their beverage containers. Once they finish their recycling session, the consumer selects digital voucher on the reverse vending machine screen as the payout method, and their refund amount appears in the myTOMRA app within seconds.
Recyclers can then scan their digital voucher at the cash register or service desk at participating retailers to receive their recycling deposit back as cash or in-store credit.
Retailers with TOMRA reverse vending machines in selected regions can now offer their shoppers the new digital voucher service. The card reader and additional software is easy to install and integrate.
"In myTOMRA, we are striving to build the ultimate app to make container returns easy and convenient both for end users and for sites providing reverse vending systems," adds Aleksander Mortensen. "We are excited to take the next step for myTOMRA in making the recycling experience even more flexible and environmentally friendly."
About TOMRA Collection Solutions
Founded in 1972, TOMRA is the preferred partner for reverse vending solutions for collecting, reusing and recycling cans and bottles. The TOMRA system has the machines, digital solutions and service to make recycling easy for the industry, system owners, retailers and consumers. With over 82,000 installations across more than 60 markets, TOMRA's reverse vending machines capture 35 billion used beverage containers every year – reducing reliance on raw materials and ensuring fewer containers end up in landfills, oceans and streets. Visit our Reverse Vending pages on www.tomra.com, and follow us on Facebook, Instagram, Twitter and LinkedIn.
TOMRA Collection Solutions is part of the TOMRA Group, which creates sensor-based solutions for optimal resource productivity, and has a vision to lead the Resource Revolution. The Group employs approximately 3,550 people globally and is publicly listed on the Oslo Stock Exchange (OSE: TOM).