TOMRA opens state-of-the-art recycling centres as Queensland Containers for Change scheme launches
Queenslanders can now return their containers for a 10c refund at any of TOMRA's 10 recycling centres in Brisbane, Ipswich, Toowoomba, Gold Coast and Sunshine Coast.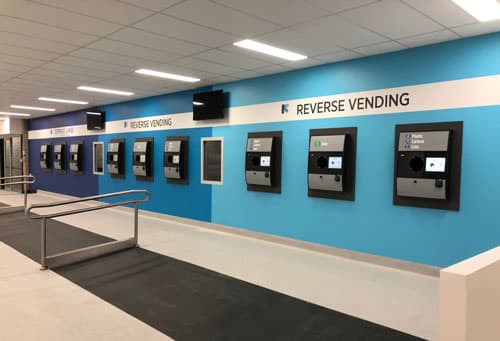 Queensland, Australia - From today, Queensland residents will be able to claim 10c per eligible container returned at TOMRA's 10 modern recycling centres launched as part of the Queensland Containers for Change scheme.
The initiative will see consumers receive a 10-cent refund for all eligible bottles and cans redeemed, via retail cash vouchers, a digital refund via Paypal or donated to a local or state charity. Containers can be returned using the centre's reverse vending machines or a 'drop-and-go' bag-drop service. Plus, businesses and community groups with large numbers of containers to process will also have access to TOMRA's high-volume bulk-sorting and counting equipment.
The TOMRA recycling centres are the first of their kind in Australia and form part of a state-wide effort to increase recycling rates and reduce drink container litter by consumers to return their empty beverage containers.
As one of the major refund collection points for the scheme, TOMRA is looking to build on its success with the NSW Return and Earn scheme, where more than 800 million containers have been returned since it launched on December 1, 2017.
TOMRA's National Director of Automated Depots, Laurie Minto, says the centres will give people the ability to recycle in the cleanest and most resource-efficient way possible.
"We're excited to bring our experience and success from the NSW Return and Earn scheme to the Containers for Change scheme and to give Queensland recyclers access to the most effective and efficient recycling systems.
"Our state-of-the-art centres help facilitate 'clean-loop' bottle-to-bottle recycling, which means used containers are able to be recycled back into new containers rather than downcycled into other products that then end up in landfill. This circular method of recycling drastically cuts down on the amount of new plastic being created."
Those returning containers will also have the option to donate their refunds to local and state-wide charities and community groups in need. Drought relief charity Buy a Bale will be TOMRA's inaugural major donation partner, providing timely assistance for our struggling farmers.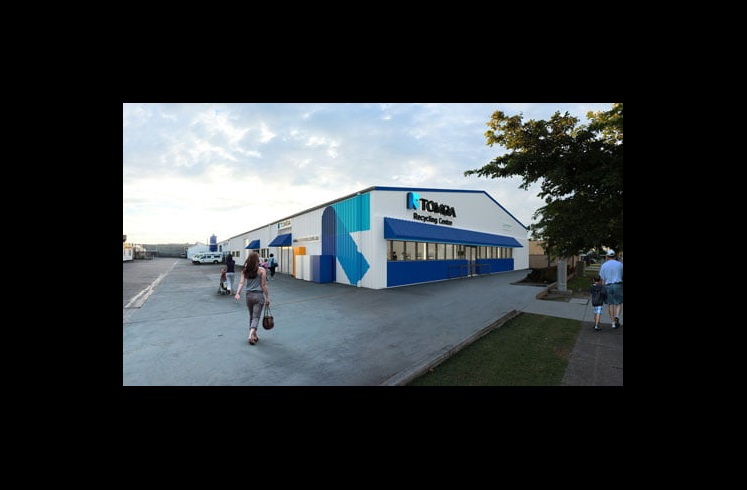 TOMRA's 10 state-of-the-art recycling centres across South East Queensland are located in Brisbane Metro (West End, Salisbury, Seventeen Mile Rocks, Tingalpa, Geebung and Crestmead), Ipswich, Toowoomba, Gold Coast and the Sunshine Coast.
The popular myTOMRA app is already available to download now and will provide the opportunity for electronic payout of recycling refunds, details on recycling centre locations and opening hours. Plus, an Australian first – an electronic "digital voucher" returnable to participating retailers for instant cash or a discount off your shopping.
TOMRA's recycling centres accept most major beverage containers that are consumed out of home and "on the go", including popular items like glass beer bottles, plastic water bottles, soft drinks cans and liquid paperboard drink poppers. The main containers NOT eligible for return are wine bottles, spirit bottles, plain milk containers and cordial bottles. See www.containersforchange.com.au for further details.
About TOMRA Collection Solutions
Founded in 1972, TOMRA is the preferred partner for reverse vending solutions for collecting, reusing and recycling cans and bottles. The TOMRA system has the machines, digital solutions and service to make recycling easy for the industry, system owners, retailers and consumers. With over 82,000 installations across more than 60 markets, TOMRA's reverse vending machines capture 35 billion used beverage containers every year – reducing reliance on raw materials and ensuring fewer containers end up in landfills, oceans and streets. Visit our Reverse Vending pages on www.tomra.com, and follow us on Facebook, Instagram, Twitter and LinkedIn.
TOMRA Collection Solutions is part of the TOMRA Group, which creates sensor-based solutions for optimal resource productivity, and has a vision to lead the Resource Revolution. The Group employs approximately 3,550 people globally and is publicly listed on the Oslo Stock Exchange (OSE: TOM).