Making beverage container recycling work in any conditions
Launching TOMRA S1 Rugged, working harder, even outside
Global reverse vending leader TOMRA has today unveiled its robust solution for big-city recycling, the TOMRA S1 Rugged. Designed to withstand challenging weather conditions, this innovative reverse vending machine (RVM) has been designed for returning drink containers for recycling in semi-outdoor, metropolitan locations. TOMRA S1 Rugged hits the US market today and will roll out to other markets in the future.

TOMRA S1 Rugged can withstand demanding use as well as increased exposure to the elements in metropolitan areas. It has been tested to comply with product standards for water resistance, making it ideal for semi-outdoor locations. The reverse vending machine's touchscreen display is easy to read, even in bright sunlight. With TOMRA Flow Technology, the TOMRA S1 Rugged accepts containers in a smooth, fast flow, with top-of-the line system integrity.
Greater storage and digital opportunities
TOMRA S1 Rugged minimizes interruptions as the storage bin can hold one-third more containers than the previous model TOMRA T53, which means fewer bin changes, more uptime and less staff time spent managing the machine. TOMRA S1 Rugged stores one commodity type – plastic, glass or cans – per machine. Retailers also have the opportunity to brand the machine's user interface according to their needs. With the TOMRA S1 Rugged comes TOMRA's Digital Starter Pack, which makes running TOMRA S1 Rugged even more efficient:

Notify+Assist reverse vending notifications to help stores stay ahead of machine needs so staff and redeemers can avoid interruptions.
Weekly Digest operational reports so stores gain recycler insights to plan operations and maximize RVM efficiency.
myTOMRA consumer app for a personalized recycling experience and digital payout options that can be integrated with store loyalty programs.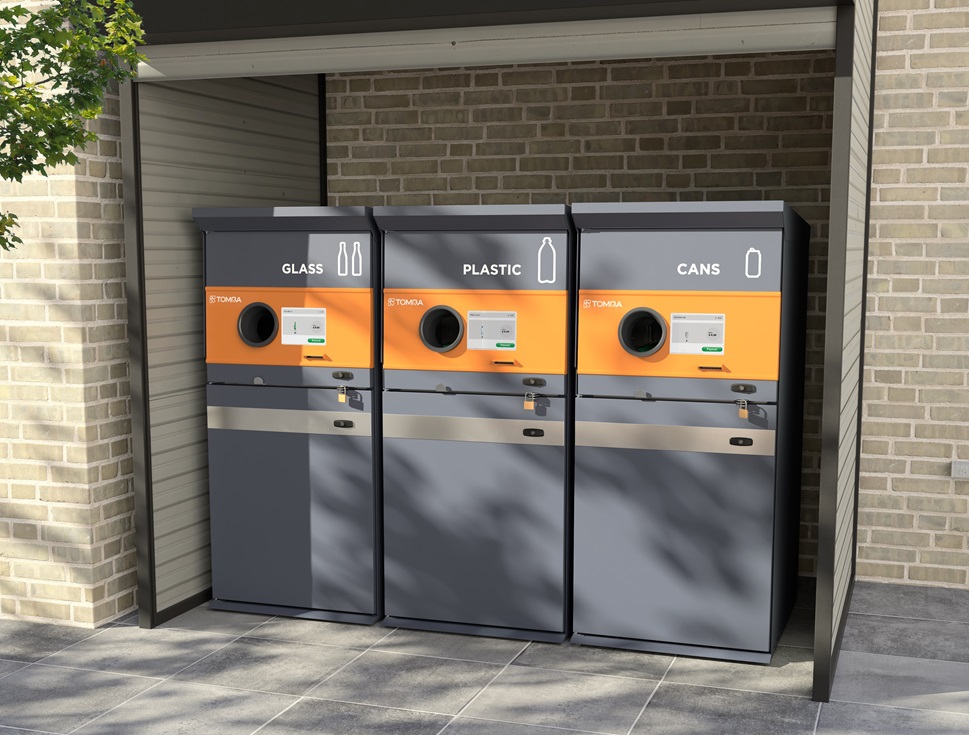 TOMRA S1 Rugged is easy to clean and operate for store personnel, containing smart sensors in the recognition module that communicate where and when to clean. As such, staff only spend time cleaning when needed, and the built-in cleaning program provides step-by-step visual guidance.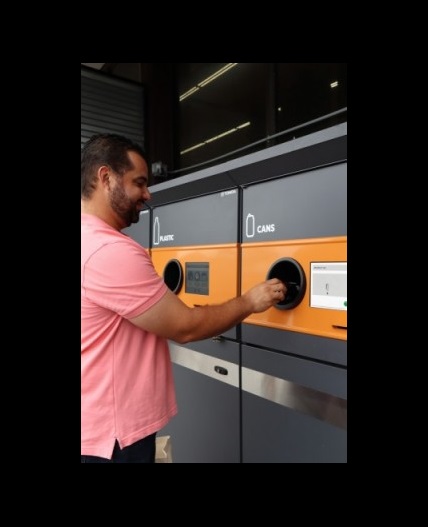 "The experience has been great. TOMRA S1 is quicker and more efficient, easy to clean and nice looking. It helps us to keep the flow and manage the demand for returns, and more people are able to redeem in a short amount of time," said Jonathan Diaz, owner of Fine Fare, 1136 Ogden Ave., Bronx, NY.
"TOMRA S1 Rugged is our sturdiest reverse vending machine to date, a machine that is up to the challenge, in any conditions," said Nir Samuel, VP General Manager TOMRA Metro, TOMRA Collection Solutions. "It will make satisfied recyclers keep coming back and spread the word about a smooth and easy recycling experience."
Recyclers can already try out TOMRA S1 in the following three New York supermarkets:
• Compare Foods at 724 Hunts Point Ave. in the Bronx.
• Pioneer at 2262 Jerome Ave. in the Bronx.
• Food Town at 173-09 Jamaica Ave. in Queens.
TOMRA S1 Rugged makes the recycler's experience efficient, easy and engaging. With TOMRA Flow Technology, the world's first 360-degree container recognition system for reverse vending applications, the machine instantly detects barcodes and security marks. This allows users to insert containers rapidly in a continuous flow, increasing convenience for redeemers. TOMRA Flow Technology can recognize up to 42 containers per minute and the TOMRA S1 Rugged can hold up to 1100 compacted PET bottles, 3200 compacted cans or 350 glass bottles per bin, making it easy and fast for eager recyclers.
ENDS
Press Kit

Note to editors:

For any additional queries, images, or if you would like to speak to a member of the TOMRA team please contact:

US: [email protected]

Global: [email protected]
About TOMRA Collection Solutions:
Founded in 1972, TOMRA provides reverse vending solutions for Clean Loop Recycling, collecting aluminum, plastic and glass beverage containers to be continually reused and recycled back into new bottles and cans. With over 84,000 installations across more than 60 markets, TOMRA's reverse vending machines capture over 40 billion used beverage containers every year toward a closed loop. This reduces reliance on raw materials, and ensures fewer containers end up in our streets, oceans and landfills. The TOMRA system of machines, digital solutions and service make it easy for the industry, system owners, retailers and consumers to contribute to a more sustainable planet. Visit our Reverse Vending pages on www.tomra.com, and follow us on Facebook, Twitter, Instagram and LinkedIn.
TOMRA Collection Solutions is part of the TOMRA Group, which creates sensor-based solutions for optimal resource productivity and has a vision to lead the Resource Revolution. The Group employs approximately 4000 people globally and is publicly listed on the Oslo Stock Exchange (OSE: TOM).