TOMRA secures contract with major grocery retailer in Scotland
TOMRA Collection UK & Ireland has signed an agreement with a major grocery retailer to supply reverse vending solutions across its Scottish stores.

The news comes as retailers across Scotland get ready for the country's deposit return scheme to go live on 1 July 2022. The scheme, designed to increase high quality recycling and reduce litter, will see a deposit added to eligible drinks containers.

While contractual restrictions mean TOMRA cannot disclose the name of the retailer at this point, the company said the deal marks a major milestone as Scotland's retailers prepare for the legislation to come into effect.

Truls Haug, Managing Director of TOMRA UK & Ireland says of the news: "Since the legislation was announced, we have been preparing to supply the Scottish market with reverse vending technology and are at the ready to deliver the systems needed for all sizes of retailer prior to the commencement date.

"Retailers across the country are making preparations and the signing of this agreement with a major retailer, across its Scottish portfolio, is testament to that. TOMRA is delighted to be selected for this work and looks forward to creating a great recycling experience for shoppers.

"We also look forward to our continued work with retailers and stakeholders to execute a successful scheme, which will see huge benefits to Scotland's environment in the years to come."

TOMRA has a number of live trials underway across the country in outlets ranging from independent convenience stores to large grocery chains.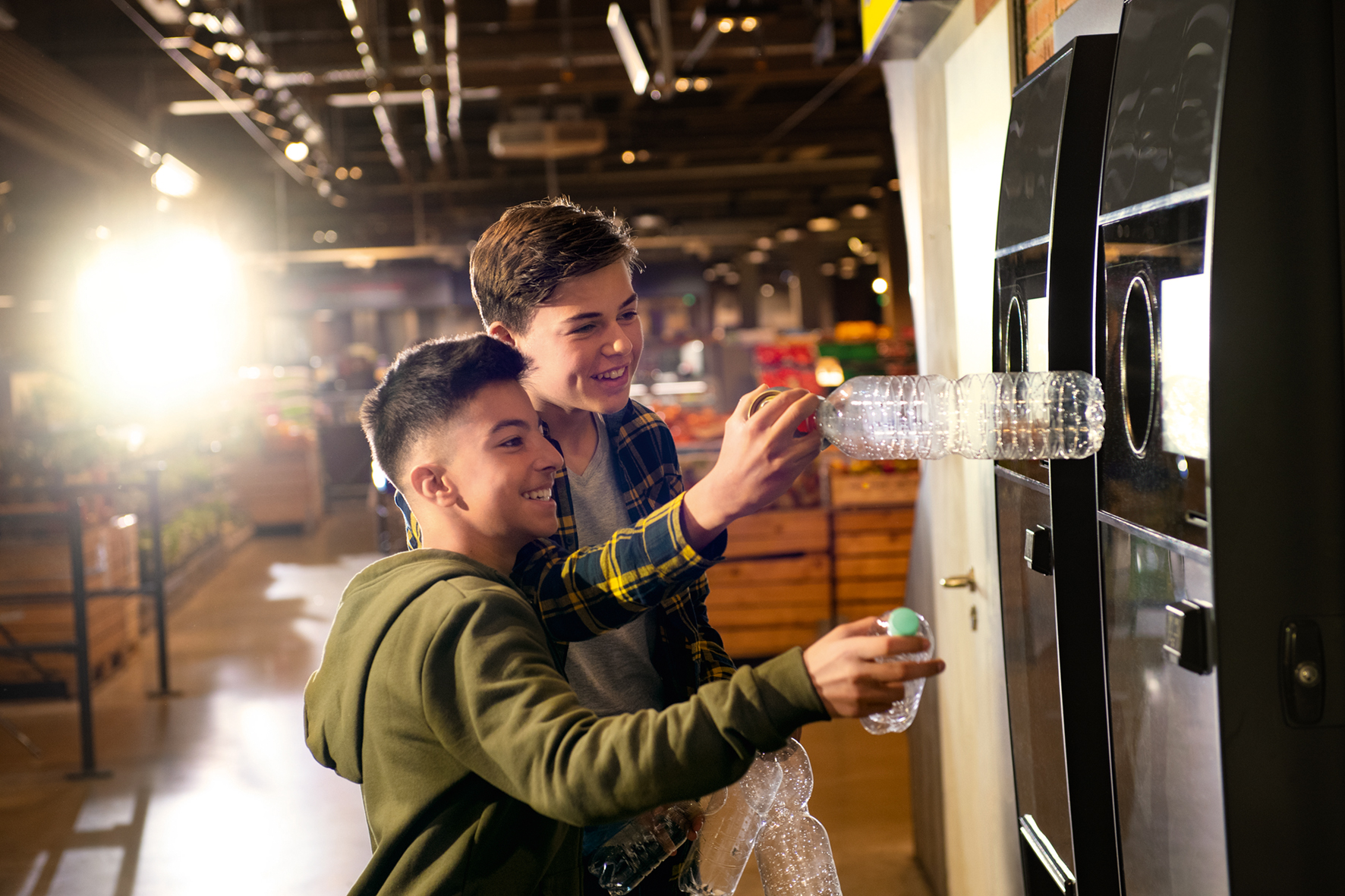 Contact the TOMRA Collection press team.
About TOMRA Collection


Founded in 1972, TOMRA provides reverse vending solutions for Clean Loop Recycling, collecting aluminium, plastic and glass beverage containers to be continually reused and recycled back into new bottles and cans. With approximately 80,000 reverse vending machines across more than 60 markets, TOMRA captures over 40 billion used beverage containers every year toward a closed loop. This reduces reliance on raw materials, and ensures fewer containers end up in our streets, oceans and landfills. TOMRA's reverse vending machines, digital solutions and service make recycling easy for the industry, system owners, retailers and consumers to contribute to a more sustainable planet. Visit our Reverse Vending pages on www.tomra.com, and follow us on Facebook, Twitter, Instagram and LinkedIn.
TOMRA Collection is part of the TOMRA Group, which creates sensor-based solutions for optimal resource productivity, and has a vision to lead the Resource Revolution. The Group employs approximately 4300 people globally and is publicly listed on the Oslo Stock Exchange (OSE: TOM).