TOMRA Cleanaway joint venture will continue in the role of Network Operator under the New South Wales container deposit scheme
TOMRA celebrates New South Wales container deposit scheme agreement extension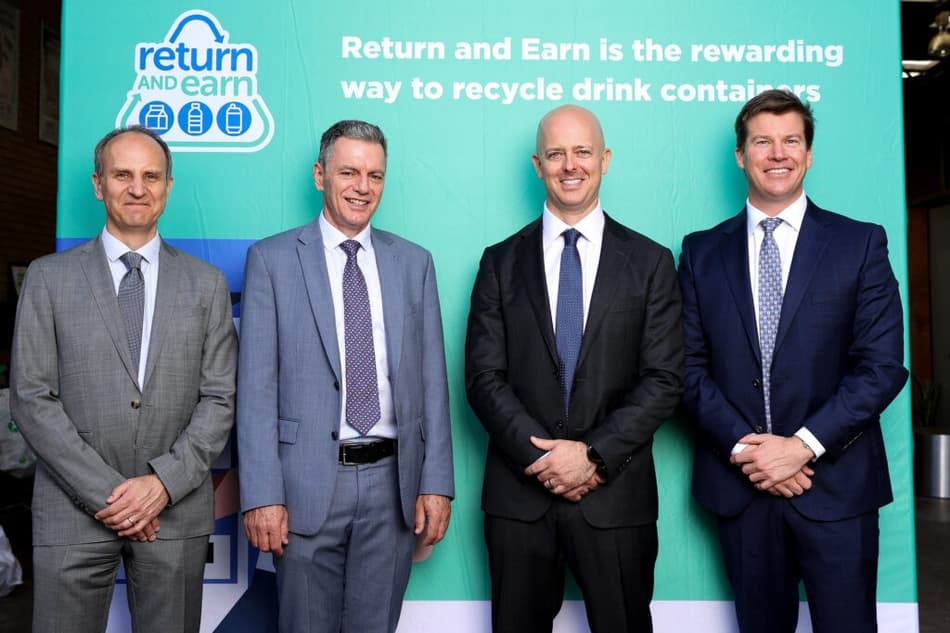 TOMRA today celebrates the announcement that the TOMRA Cleanaway joint venture will continue in the role of Network Operator under the state of New South Wales' (NSW) container deposit scheme (also known as a deposit return system), "Return and Earn". The Network Operator Agreement has been extended for four years, ending in late 2026.
President of TOMRA Collection Pacific, Ryan Buzzell, said, "TOMRA is proud to continue partnering with Cleanaway as Network Operator of the NSW container deposit scheme, which sees us playing a vital role in realizing true Clean Loop Recycling outcomes for NSW. Since becoming the Network Operator for the state in 2017, more than 7 billion containers have been returned for recycling through the scheme's network of 620+ return points, equating to $700 million in container refunds and the creation of over 700 jobs in the circular economy."
Under the extension agreement, TOMRA Cleanaway continues to be responsible for the NSW container deposit scheme network of convenient and innovative return points, which includes reverse vending machines, over-the-counter drop-offs, and automated depots. The joint venture will also be responsible for recycling collected containers and ensuring this material is sent to appropriate destinations, such as the new Circular Plastics Australia facility in Albury. TOMRA Cleanaway has additionally committed to greater community access to "Return and Earn" by increasing the number of convenient collection points across NSW.
Before NSW introduced the "Return and Earn" scheme, more than 160 million drink containers littered the state's streets, beaches, waterways, and parks. Drink container litter made up 44% of the volume of litter in the state and cost more than $162 million a year to manage.
TOMRA is proud to play a key role in delivering this enormously successful scheme and continuing to be an important part of the NSW Circular Economy.
For more information, please contact Chris Gingell: +61 499 683 212 or [email protected].
About TOMRA Collection:
Founded in 1972, TOMRA provides reverse vending solutions for Clean Loop Recycling, collecting aluminium, plastic and glass beverage containers to be continually reused and recycled back into new bottles and cans. With approximately 80,000 reverse vending machines across more than 60 markets, TOMRA captures over 40 billion used beverage containers every year toward a closed loop. This reduces reliance on raw materials, and ensures fewer containers end up in our streets, oceans and landfills. TOMRA's reverse vending machines, digital solutions and service make recycling easy for the industry, system owners, retailers and consumers to contribute to a more sustainable planet. Visit our Reverse Vending pages on www.tomra.com, and follow us on Facebook, Twitter, Instagram and LinkedIn.
TOMRA Collection is part of the TOMRA Group, which creates sensor-based solutions for optimal resource productivity, and has a vision to lead the Resource Revolution. The Group employs approximately 4600 people globally and is publicly listed on the Oslo Stock Exchange (OSE: TOM).