TOMRA launches new EasyPac for easier cleaning and greater convenience for supermarket staff
"Backroom" solution for reverse vending machines get a revamp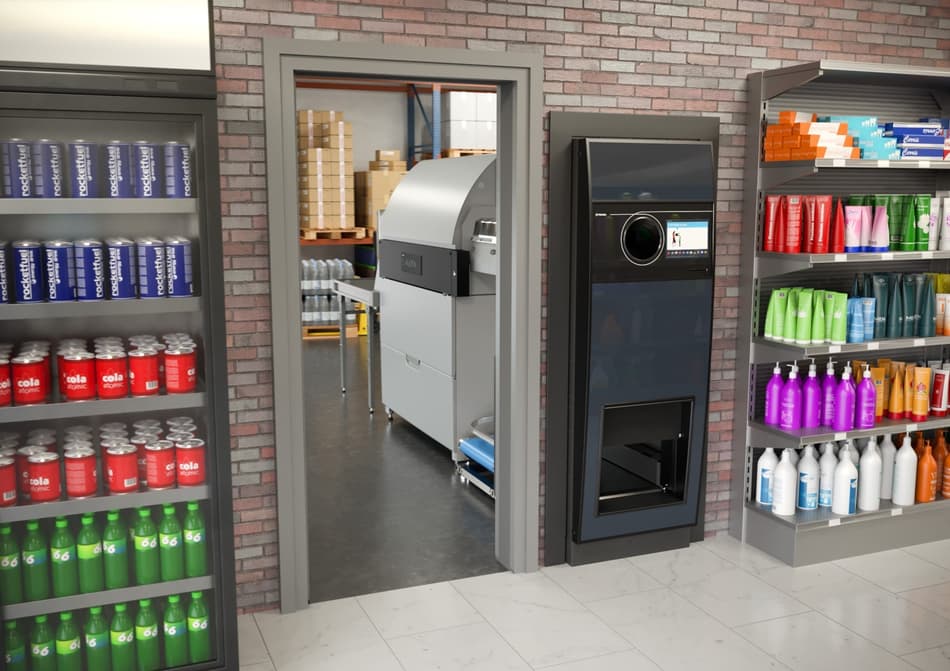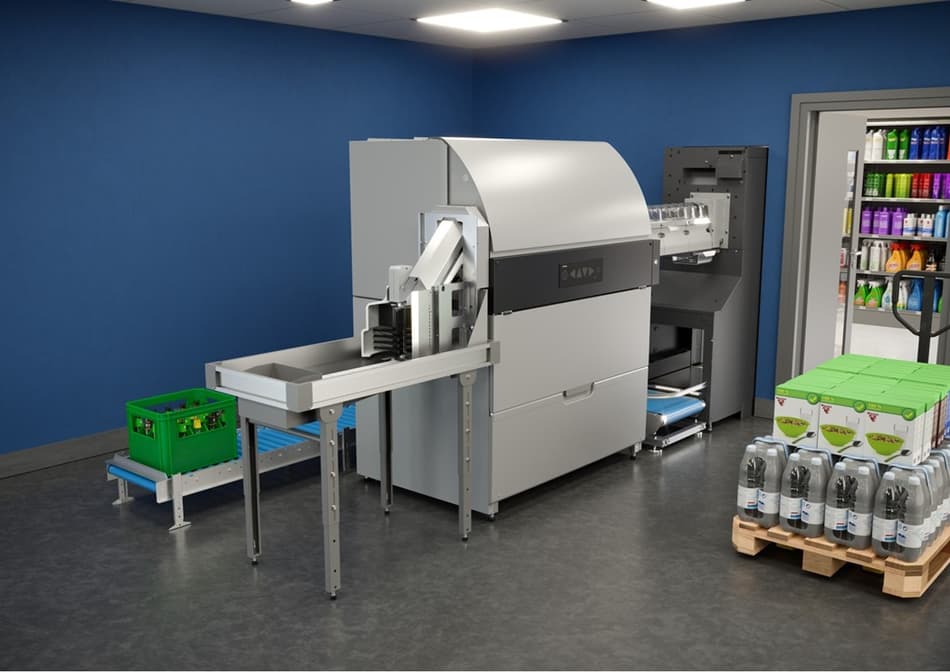 Global reverse vending leader TOMRA
has today unveiled the
newest version of EasyPac
, offering efficient cleaning and greater convenience for staff in grocery stores that work with the return of drink containers for recycling.
EasyPac is a modular, "backroom" reverse vending solution for sorting, compacting and storing bottles and cans. While consumers return their containers to the TOMRA T9 reverse vending machine installed through the wall, EasyPac is installed behind the wall, typically in a retailer's storage room. By locating part of the system in a backroom, reverse vending has less of a footprint in the front-of-house area, and the retailer gets the most out of their store space. The flexibility of EasyPac modules also enable retailers to build their reverse vending system in tight spaces and around corners.
Greater efficiency for easier reverse vending
All core EasyPac modules such as cabinets, turns and tunnels have been redesigned. Improvements to make the new EasyPac more robust, and efficient to clean and maintain include:
Cabinets: Photocells in the sensor units have been replaced with ultrasonic cells, which are less vulnerable to dirt, so easier for staff to clean and requiring less maintenance.
Tunnels: The new version removes tunnels in the cabinets, and adds covers or panels, so that only the operational parts that need cleaning are exposed.
Turn: The new EasyPac makes the lid larger in the turn (a tunnel that curves to make a corner), for better access for cleaning. It also adds a debris tray, which keeps the backroom cleaner by avoiding that debris ends up on the floor. A new compact design also ensures the turn takes up less space, preserving the limited and valuable space in a store's backroom.
And more: The spill tray module has been enlarged to protect the internal modules, and the standalone sorter has been redesigned for easier external cleaning.
TOMRA has also made improvements so that it is faster to remove and install the storage bins and pallets, and removed ridged surfaces to reduce the likelihood of containers sticking and causing jams and errors. Fewer ridged surfaces also make the cabinets easier to clean. These changes mean less reverse vending maintenance, so that busy staff can get back faster to helping their shoppers and other in-store tasks.
Different reverse vending configurations with the EasyPac backroom
"A cleaner system performs better, and our priority is giving retailers and their shoppers an efficient and user-friendly recycling experience," said Gudbrand Arnesen, Head of Product & Solution Management at TOMRA. "We have worked closely with our retail customers to hear their experiences with maintaining reverse vending, and brought on board their feedback to make their work easier and more convenient."
The new EasyPac back-room reverse vending solution is compatible with the TOMRA T9 consumer-facing reverse vending machines. The product launches today and is available from order in most markets where TOMRA Collection operates.
Please get in touch with the TOMRA Collection press team if you have any questions, need further images, or would like to arrange to speak to TOMRA.

About TOMRA Collection:
Founded in 1972, TOMRA provides reverse vending solutions for Clean Loop Recycling, collecting aluminium, plastic and glass beverage containers to be reused and recycled back into new bottles and cans. With approximately 80,000 reverse vending machines across more than 60 markets, TOMRA captures over 40 billion used beverage containers every year toward a closed loop. This reduces reliance on raw materials, and ensures fewer containers end up in our streets, oceans and landfills. TOMRA's reverse vending machines, digital solutions and service make recycling easy for the industry, system owners, retailers and consumers to contribute to a more sustainable planet. Visit our Reverse Vending pages on www.tomra.com, and follow us on Facebook, Twitter, Instagram and LinkedIn.
TOMRA Collection is part of the TOMRA Group, which creates sensor-based solutions for optimal resource productivity, and has a vision to lead the Resource Revolution. The Group employs approximately 4300 people globally and is publicly listed on the Oslo Stock Exchange (OSE: TOM).