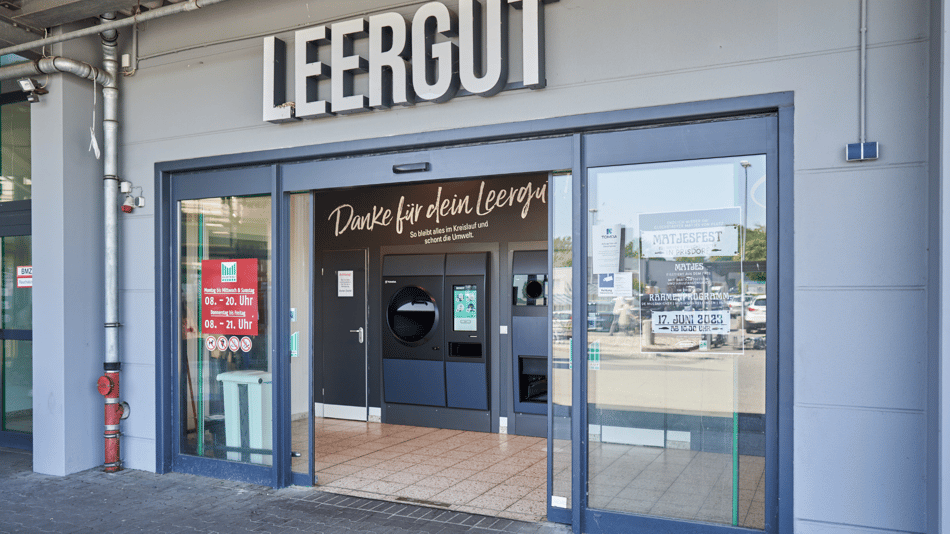 Customer stories
Edeka Meyer's Frischecenter in Germany takes back over one million containers in the last year, with help from TOMRA R1
Prisdorf, GERMANY: Edeka Meyer's Frischecenter recently invested in multi-feed TOMRA R1 and, since installation, the store has successfully achieved a return volume of over one million empty bottles and cans.
Edeka Meyer's Frischecenter, situated in Prisdorf near the city of Hamburg, Germany,introduced the TOMRA R1 reverse vending system - an innovative multi-feed solution - over a year ago. Customers can simply pour their bags of empty beverage containers into the large opening, and the machine takes care of the rest. This installation has transformed the process of returning empty beverage containers for the store's customers, providing convenience and encouraging container returns in the rural community of Pinneberg.
Satisfied customers

The TOMRA R1 reverse vending system at Edeka Meyer's Frischecenter simplifies the process of returning beverage containers. After recyclers pour their empty bottles and cans into the machine, the TOMRA R1 uses TOMRA Flow Technology and automatically rotates and counts up to 100 bottles in a go in just seconds. After that, a deposit receipt is generated. The whole process eliminates the need for customers to insert containers one-by-one. This not only saves time but also ensures a cleaner and a more pleasant recycling experience. Thomas Krämer a satisfied customer, even stated, "I specifically come [to Edeka Meyer's Frischecenter] to use this machine," emphasizing TOMRA R1's convenience and efficiency.
[TOMRA R1] really attracts customers. There are really a lot of customers who come here just for the machine."

Jan Kinzen
Edeka Meyer's Frischecenter store employee
Since its implementation in March 2022, TOMRA R1 has not only elevated the overall customer experience but also has drawn in new patrons to the store, making it a win-win solution for both consumers and the business. highlights the seamless implementation of the TOMRA R1 system, with " no complications whatsoever" encountered during the installation process.
"The installation was in March 2022. There were no complications whatsoever, and even after that, the cooperation with TOMRA has been wonderful."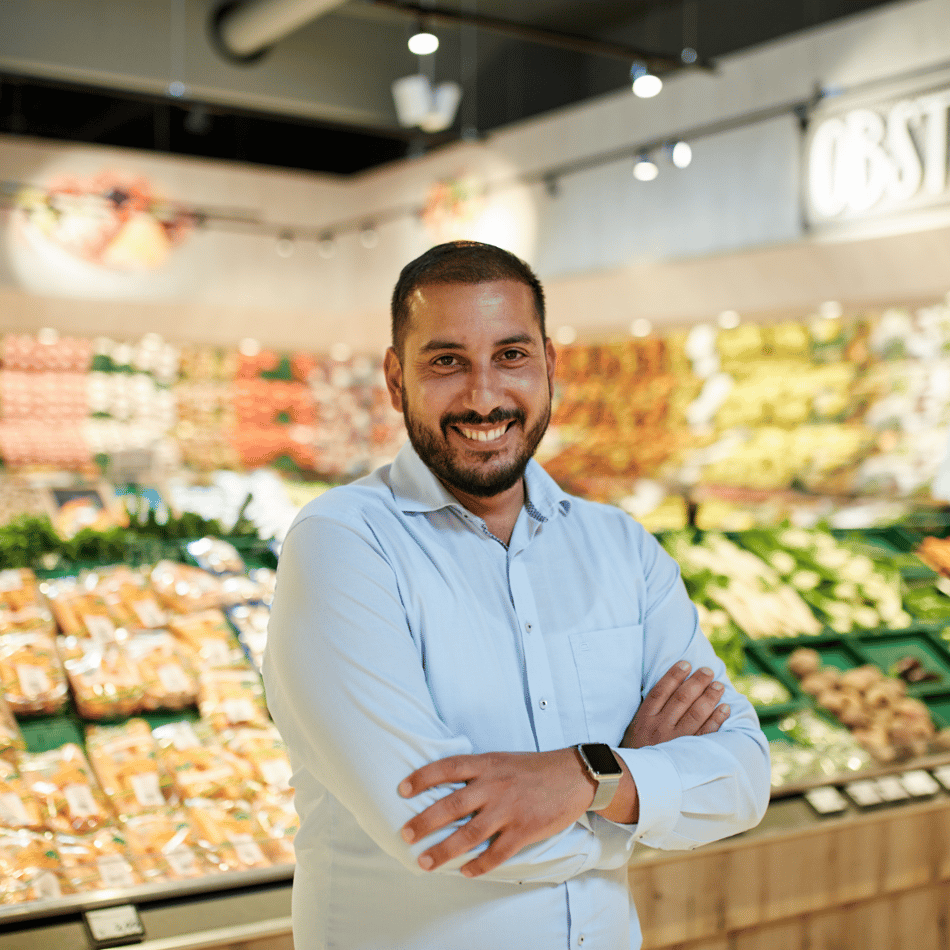 Caglar Cot, Store Manager Meyer's Frischecenter
A million containers collected within the first year with the TOMRA R1 system
The benefits of the R1 system extend beyond customer satisfaction. The installation of the TOMRA R1 reverse vending machine has also increased the store's customer sessions. Caglar states, "The R1 has definitely brought us more customers who drop off empties here and then come and buy something in our store, that is definitely another added value for us". The positive impact that the machine has had makes it a worthwhile investment for the team at Edeka Meyer's Frischecenter.
"Since the installation, the numbers here have continuously gone up, so that we have already taken back over one million containers in the last year."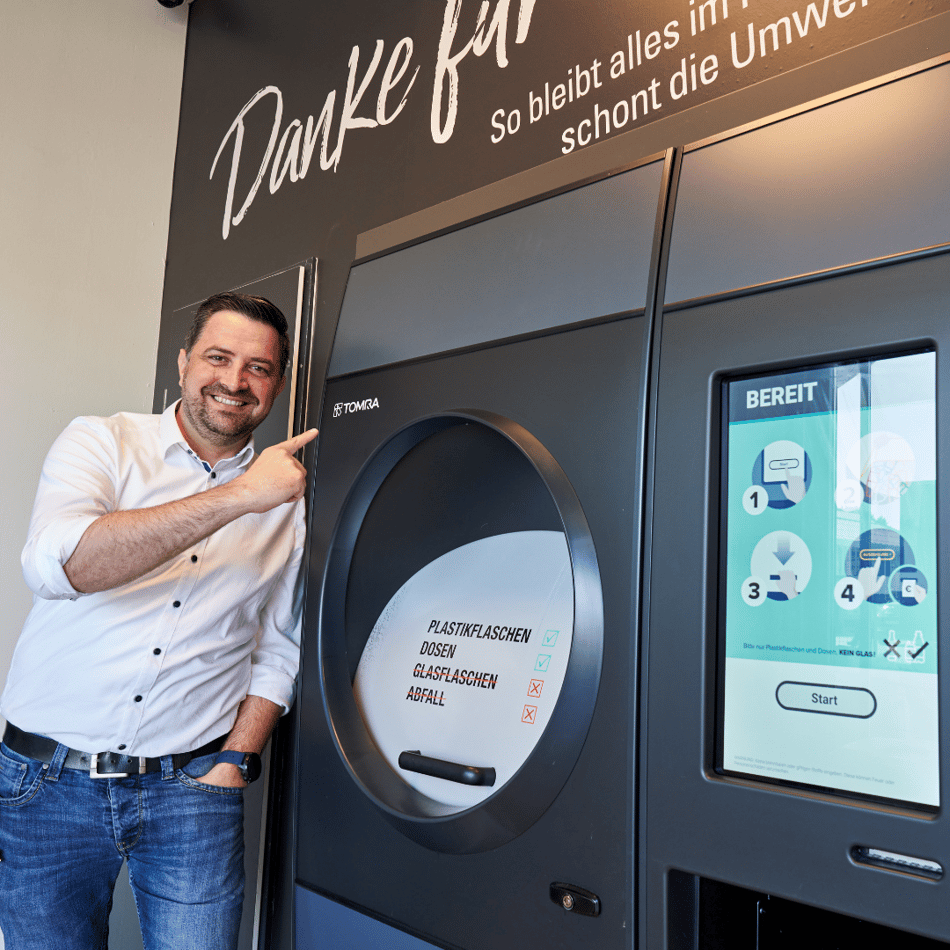 Robin Mohr, TOMRA Sales representative in Germany

revolution line
TOMRA R1 & T9 with MultiPac Air 
Recycling just got more wow
Designed for  large supermarkets and hypermarkets

Modular reverse vending system

Accept cans and plastic bottles

Collects over 100 containers at once