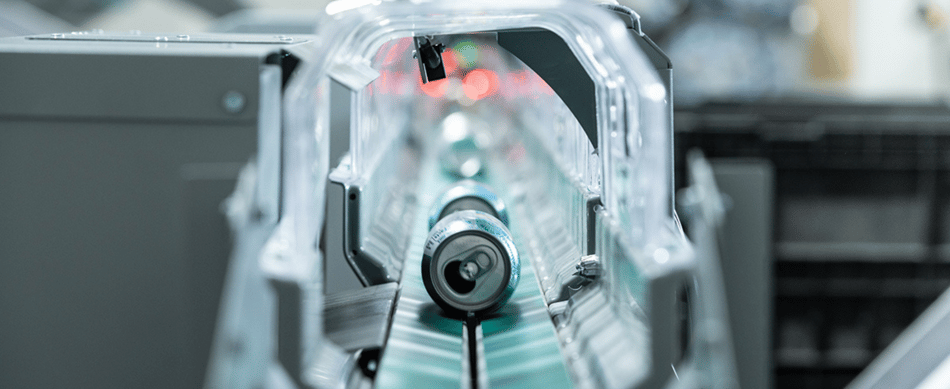 TOMRA Expert Line in the USA
TOMRA Expert Line solutions can be found more than 70 redemption centers in the USA, offering tailormade solutions to each facility depending on the requirements and preferences for each. We even have our very own facility in Buffalo, New York – the Clean Loop Recycling Center.




Introducing TOMRA Expert Line in the United States
TOMRA E1 - A recycling solution that gets down to business 

An efficient recycling system can grow your revenue for years to come. With industrial-quality construction, scalable configurations that grow with your needs, and digital tools that maximize operations, the TOMRA E1 can see you through as your business evolves.

Contact TOMRA U.S for more information

Clean Loop Recycling Center in Buffalo, New York

Bottle and can redemption centers – known across some territories as bottle depots or counting centers – are staffed recycling centers for the return of recyclable beverage containers. Find out more about the Clean Loop Recycling Center in Buffalo, USA, and the part they play in making recycling easy and convenient.

Discover more
Let TOMRA put recycling to work for you:
A great recycling experience for your customers
Be prepared for your customers when they're ready to recycle with tailored solutions and industry-leading technology that makes their experience quick, convenient, and – dare we even say – fun.

Efficient operations for peace of mind and safer workplaces
Keep your bottle depot running smoothly with a system that's accurate, reliable and efficient and service that's responsive – ready to get you back to recycling anytime you could use a hand.

A smart investment for long-term benefits 
Choose a full-service recycling partner with local presence, extensive experience, high quality and continuous improvements that will keep your system working hard for your business for years to come.