Press release
TOMRA Mining to present its unique complete diamond recovery solution at Mining Indaba 2023
TOMRA Mining will showcase its sensor-based ore sorting solutions on Booth M30-7 at the Mining Indaba 2023 exhibition, which will be held in Cape Town, South Africa, from 6-9 February. Of particular interest will be its latest innovation in diamond recovery, the COM XRT 300 /FR sorter, a unique new-generation machine that has the potential to revolutionise diamond flowsheets. Kai Bartram, Global Sales Director, Corné de Jager, Global Segment Manager Diamonds, and Helga van Lochem, Area Sales Manager will be available to discuss with visitors to the show the benefits of TOMRA's portfolio of sorting solutions for the diamonds, metals and industrial minerals industry, as well as the advantages of its advanced digital products and services, like the TOMRA INSIGHT cloud-based platform.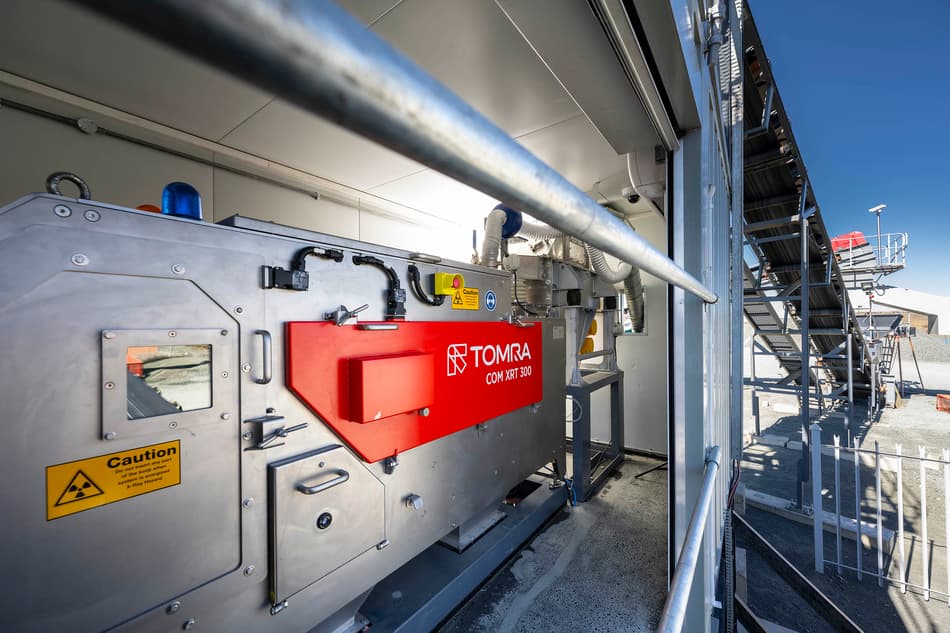 The COM XRT 300 /FR installed at letšeng Diamond Mine
Helga van Lochem said: "As one of the most important events where decision-makers in the mining industry come together, Mining Indaba will offer us a perfect opportunity to discuss our latest value-adding technologies. They will be able to get an understanding of how our sorting solutions, coupled with our collaborative approach and after-sales support, can benefit mining operations, improving their efficiency, profitability and environmental performance."

A trusted sensor-based sorting partner since 1993, today TOMRA Mining has more than 200 machines in operation across the world. As a growing number of mining companies become aware of the huge potential of sorting technologies in processing plants of all sizes, TOMRA is spearheading the increasingly widespread adoption of sensor-based sorting in the industry.

Kai Bartram commented: "Our sorting technologies effectively address key issues that mining companies face, such as decreasing average ore grades and rising energy costs. Not only do we offer a complete solution, unique in the market, for diamond recovery, but we have proven that our sensor-based ore sorting technologies are extremely effective in a wide variety of applications such as chrome, manganese, gold, lead and zinc. There is a big untapped potential for our technologies in mining and so far we have only scratched the surface. Our excellent results show that we are on the right track and we have ambitious objectives of growth for TOMRA Mining."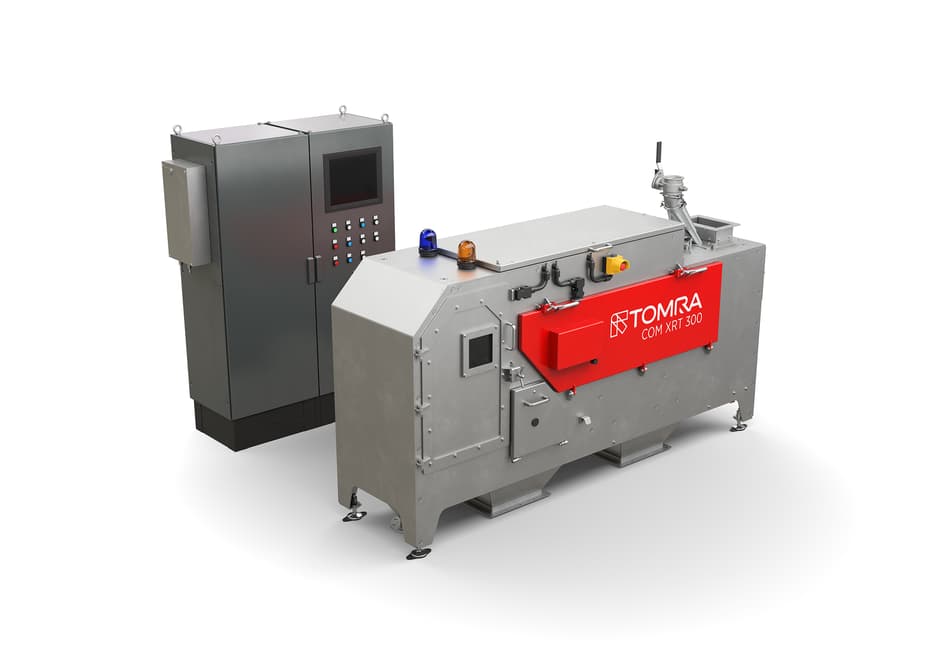 The COM XRT 300 /FR
TOMRA Insight
This user-friendly, compact and easy-to-operate sorter offers higher efficiency and better grade, with fewer sorting stages and a smaller footprint. It reduces complexity and operational costs.

Corné de Jager
Diamond Segment Manager at TOMRA Mining
TOMRA COM XRT 300 /FR: TOMRA's revolutionary diamond Final Recovery solution
The TOMRA COM XRT 300 /FR is a new generation machine and an industry first in diamond sorting. It uses the company's proprietary ultra-high-resolution sensor, advanced new image processing and high-precision ejector valve system to produce an ultra-high diamond-by-weight concentrate with an exceptionally low yield. The sorter offers 100% diamond detection within the specified size fraction and > 99% guaranteed diamond recovery with appropriate feed material preparation. It is also a dry process that doesn't require water or chemical reagents.
"Our Final Recovery sorter has the potential to revolutionize diamond flowsheets," stated Corné de Jager. "This user-friendly, compact and easy-to-operate sorter offers higher efficiency and better grade, with fewer sorting stages and a smaller footprint. It reduces complexity and operational costs."

The TOMRA COM XRT 300 /FR completes TOMRA's complete partnered diamond recovery solution, which covers the entire process, from Bulk Concentration to Final Recovery and Sort House applications. "We are now able to offer our customers a full XRT solution to sort +2-100mm particles: our bulk concentration sorters for +4-100mm particles and the COM XRT 300 /FR in its Final Recovery, Sort House or small-capacity exploration applications for +2-32mm particles," adds Corné de Jager.

A strong base in South Africa to provide all-round support
TOMRA Mining operates from its regional Headquarters in Johannesburg, providing support to customers across Sub-Saharan African countries. The site includes a warehouse to ensure fast parts availability, and a
Test Center
where the company runs demonstrations, tests and training programs for the customers.
TOMRA also offers on-site service level agreements – which can be tailored to the individual customer's specific requirements – to ensure the availability, capacity and recovery performance of the sorting machines. In addition, TOMRA is able to provide remote assistance using its digital tools: TOMRA VPN Remote Assist,
TOMRA Insight
, and its Augmented Reality tool TOMRA Visual Assist.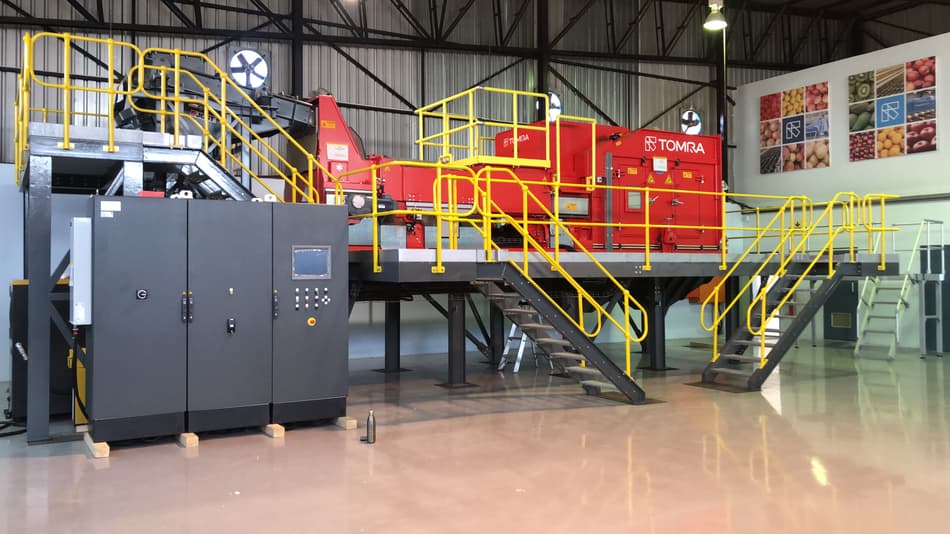 TOMRA Mining Test center in Johannesburg, South Africa