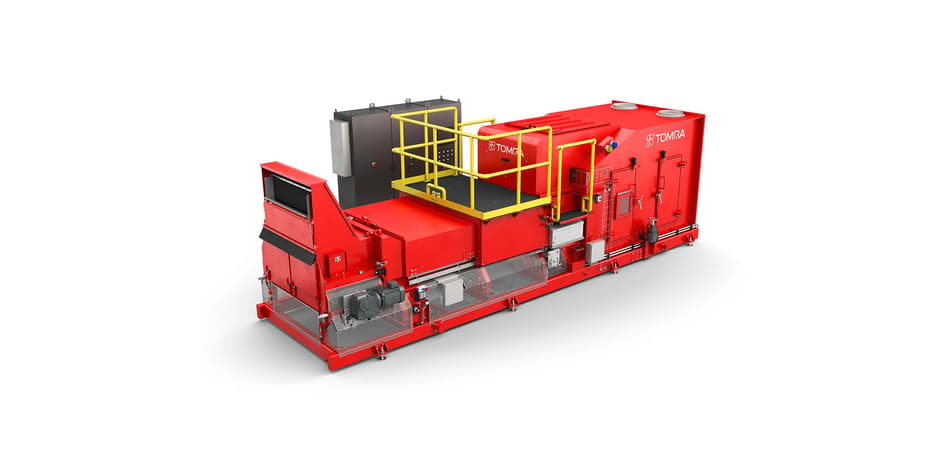 COM XRT 2.0
RESOURCES.ROBUST.RELIABLE
Designed for large particle sizes

Robust design for high tonnages

Proprietary DUOLINE® X-Ray camera

Multi-features image processing
The COM XRT 2.0 features higher belt speed and throughput, which translate directly into increased productivity in mineral processing. A more powerful X-Ray system accommodates the sorting of larger-sized material due to better X-Ray penetration. For this larger-sized material it offers increased wear resistance and longer component lifetime, with quick and safe maintenance through providing easier access to replaceable components.
This sorter uses the DUOLINE® X-Ray transmission technology to ensure a thickness independent, flexible, stable and reliable sorting performance in the mineral processing environment.
COM XRT 2.0 combines a variety of leading-edge hard- and software features with a flexible sorting task configurations that meets the challenges of a dynamic market landscape.
What's more, COM XRT 2.0 comes with the option to connect to our secure, cloud-based data monitoring platform. TOMRA Insight is an add-on service that digitally connects sorting units to provide high-value data that helps you maximize plant throughput and boost output quality.
Downloads
Read more about the product
See the COM XRT 2.0 in action
No other technology has given us such a high recovery rate. Not only that, with TOMRA's XRT there was no water usage at all and we didn't need to spend on expensive reagents, so that we are producing Small Lumpy product for approximately 50% of the cost compared to a DMS plant.

Craig Meadway, 
Business Development Executive at P2E Consulting