08 MAR 2021
TOMRA celebrates International Womens Day 2021
International Women's Day today celebrates the achievements of women across the globe, and the progress that has been made toward gender equality and representation. TOMRA has many talented women in its worldwide team, and today TOMRA Collection Solutions spotlights three women working in leadership and engineering.
Today, we meet Jessica Batista, Service Technician in Canada; Bing Zhao, Vice-President / Head of TOMRA Collection Solutions for Asia, in China; and Grethe Meisingset, Senior Vice-President for Strategy and Business Development, in Norway.
What is your role at TOMRA Collection Solutions?
Jessica: I am a Service Technician at TOMRA Collection Solutions, and specifically what we call a Road Technician. My role is to install, repair and modify the reverse vending machines around the province of Quebec, with of course an amazing team of technicians to help me if ever there are ay issues. My favorite task is when there is a challenge that requires a lot of thinking and troubleshooting; my day is never dull this way! I also love when TOMRA introduces new reverse vending equipment, as it's awesome seeing the collection technology advance through the different reverse vending machine models that are out in the field.
Bing: For the past six months I have worked as Vice President, Head of TOMRA Collection Solutions for Asia. I am based in Xiamen in China. My work is to accelerate growth for TOMRA Collection in Asia, to set the business modes and strategic direction for Asia. This includes go-to-market strategies for each country, developing local pilots and partnerships, looking at how to scale our business and get the most impact from our efforts, and helping change mindsets around waste toward recycling and a circular economy. Ultimately, it's about evaluating opportunities and choosing the right ones! I examine trends and evaluate how recycling can fit into local cultures and habits; there is definitely no one-size-fits-all solution. I also manage our local country managers, and take a business development role for our markets without separate country managers.

Grethe: As Senior Vice-President for Strategy and Business Development, my team helps to trigger and develop TOMRA Collection Solutions on different growth paths, and delivery strategy execution across the organization. We work with corporate strategy, entry into new markets, growth in existing markets, monitoring external trends, analysis, and decision support to management. We are like internal business and strategy consultants inside the organization. The team strives to be a knowledge hub, build strong relationships across TOMRA Collection Solutions, and help on a range of initiatives. I joined the business development team in August 2018, and stepped up to the leadership role two years later.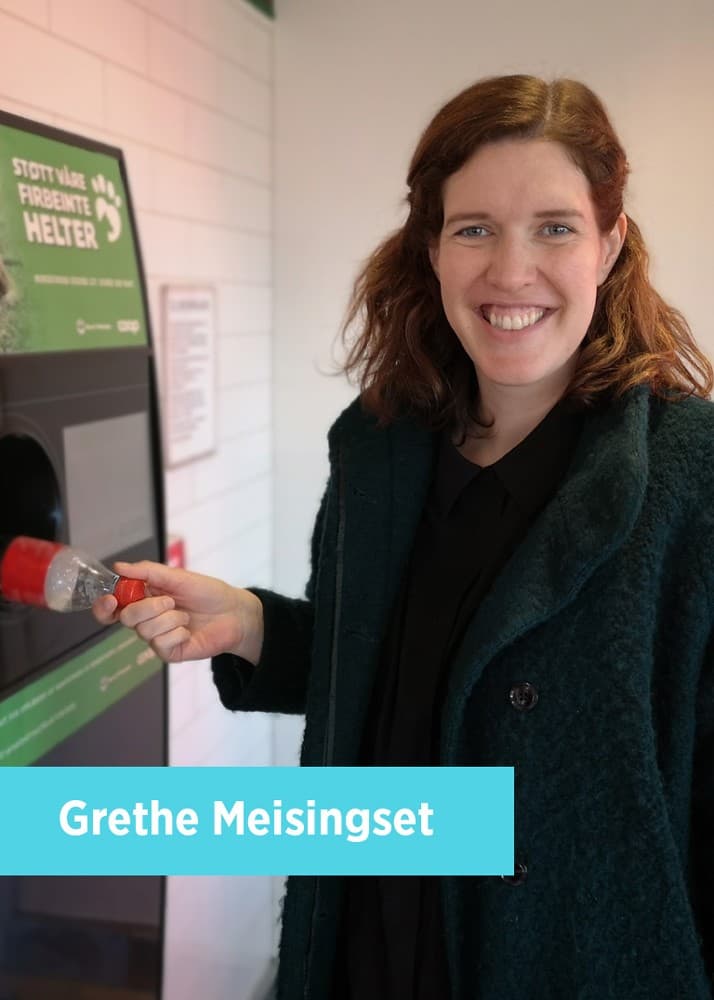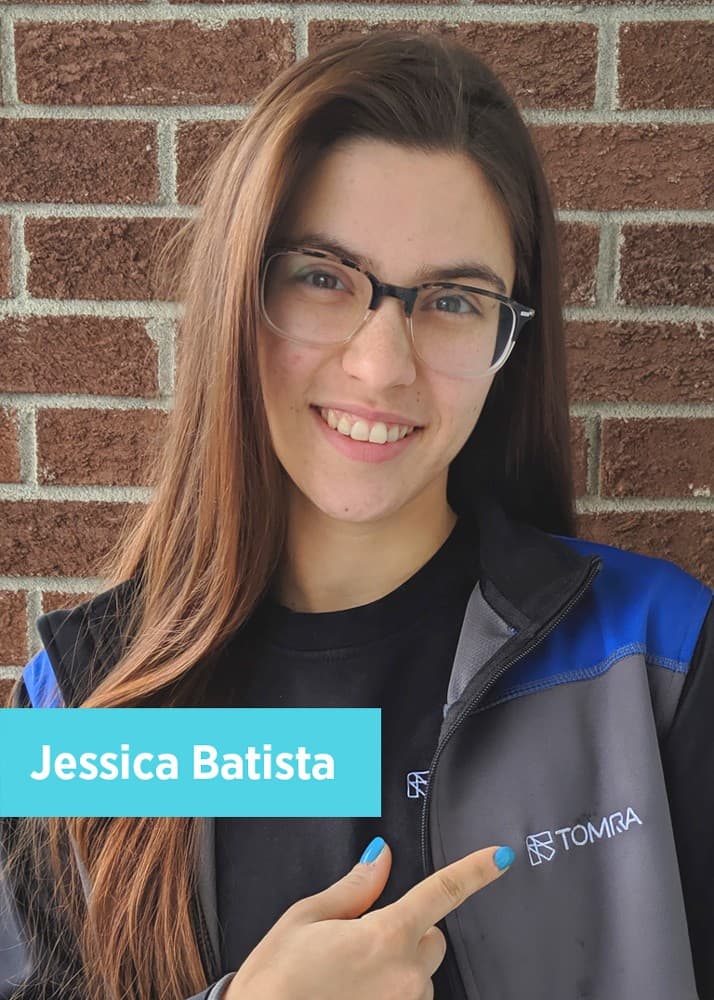 What motivated you to take this career path?
Bing: At university I studied a combination of engineering, finance and management. This was a broad and exciting mix, and meant I wasn't closing any doors on my interests. I started out my career at a Norwegian financial services group, in a pure finance role. When I was only working with numbers, I realized I had a larger interest in working more with people and a bigger social impact. This saw me move to TOMRA in the role of Director for Investor Relations & Strategy, bringing together my business and finance skills. This gave me a great overview of the company, but I wanted to have a more hands-on role and be able influence TOMRA's impact out in the world, so jumped at the chance when offered a role heading up TOMRA Collection Solutions' presence in Asia.
Grethe: I studied economics and business administration at university, and I've always liked the management aspect of things. I got active in politics at an early age, becoming a member of the local youth party chapter at age 14, working with them full time after high school, and for two years as a political advisor following my bachelor studies. I've always had an interest in social engagement, and sought out work where I could make a difference. After my masters, I joined PwC with a goal of having an international career, and my time there included three years in New Zealand working with corporate finance. TOMRA was an ideal move for me because of its international reach, and because I would be working for a cause and having a social impact.

Jessica: I studied electromechanics and industrial mechanics. This is my first job after studying; TOMRA gave me a chance with an internship, which turned into a job! I chose this career because I love manual work, learning new things and improving myself every day. I also appreciate moving around and not staying in the same place. Another reason I pursued this career area is I am inspired by everything that's automated, or robotics. This carries through to my hobbies at home, where I enjoy putting together manual projects. I recently built my own coffee table, and want to start refurbishing old pinball machines! I dream of making my morning routine as automated as possible, with the help of automatic systems; I'm inspired by everything from Doc Brown in Back To The Future to some Black Mirror episodes. Technology can be a friend! I look forward to one day advancing my studies in automation.
How would you encourage more women to choose a career in your field?
Grethe: There is a great quote from the children's book heroine Pippi Longstocking that goes, "I've never tried that before, so I'm sure I can do it!" Believe in yourself, and make others believe in you in the same way. Putting yourself out there and taking the initiative is something I encourage everyone to do, as nothing comes to you unless you ask for it. We should encourage each other and be a role model for each other, because "if you can see it, you can be it": sometimes you need to see another person like you in a particular role in order to believe that you can achieve it yourself.
Jessica: Even though I am often alone on the road, my job is very social and has a lot of interaction. I get the opportunity to represent TOMRA to our customers and be the front-line of our organization, and to find out more about their businesses and their needs. No two days are the same, and that's what really makes it interesting. It really gives a feeling of empowerment when you fix something - knowing all the experiences and studies that have helped me be where I am today, or when you can teach something to a customer that will make their jobs a little easier and more efficient. I feel empowered when I think about all the struggles that women of the past went through for us to be able to choose to do as we wish with our lives. I have always felt welcome and respected in the TOMRA team.

Bing: When new opportunities arise, it is easy to see our limitations when we should instead see our potential. Really think about what you want to do in your life and career, and when you get the opportunity to explore something new, try it out. If it didn't work, so be it; but at least you made the most of opportunities. What you truly regret is not the things you have done, but the things you haven't done. Also, find a purpose that motivates you, and a company culture that suits your interests and goals. The TOMRA culture is very trusting and supportive. If it weren't for TOMRA, its faith in my abilities, agility, collaborative environment and focus on lifting each other up, these career transitions I have made might never have happened.
Happy International Women's Day from the team at TOMRA Collection Solutions!