TOMRA T9 with the new EasyPac
Make it a perfect fit for your store
Designed for medium to large stores

Accept cans, plastic bottles, glass bottles, and crates

Modular system – up to to 7 cabinets 

Up to 60 containers / 21 crates per minute
Meet the TOMRA T9 with the all-new EasyPac: a new and enhanced generation of EasyPac backroom solutions with redesigned cabinets, turns and tunnels.

This cutting-edge reverse vending system can be configured for maximum space efficiency while delivering a fast and easy recycling experience to your customers.

The T9 with EasyPac accepts three types of recyclables, and the best part is you can configure the backroom to accept the volume and mix of containers that works best for you. Select up to seven storage cabinets to meet your bottle and can recycling needs and choose a layout that suits your space. Check out the array of improvements and make recycling work even harder for you and your store.
Modular reverse vending system

Powered with TOMRA Flow™

Fully compatible with the TOMRA Digital Solutions
Discover
The new EasyPac backroom
Across Cabinet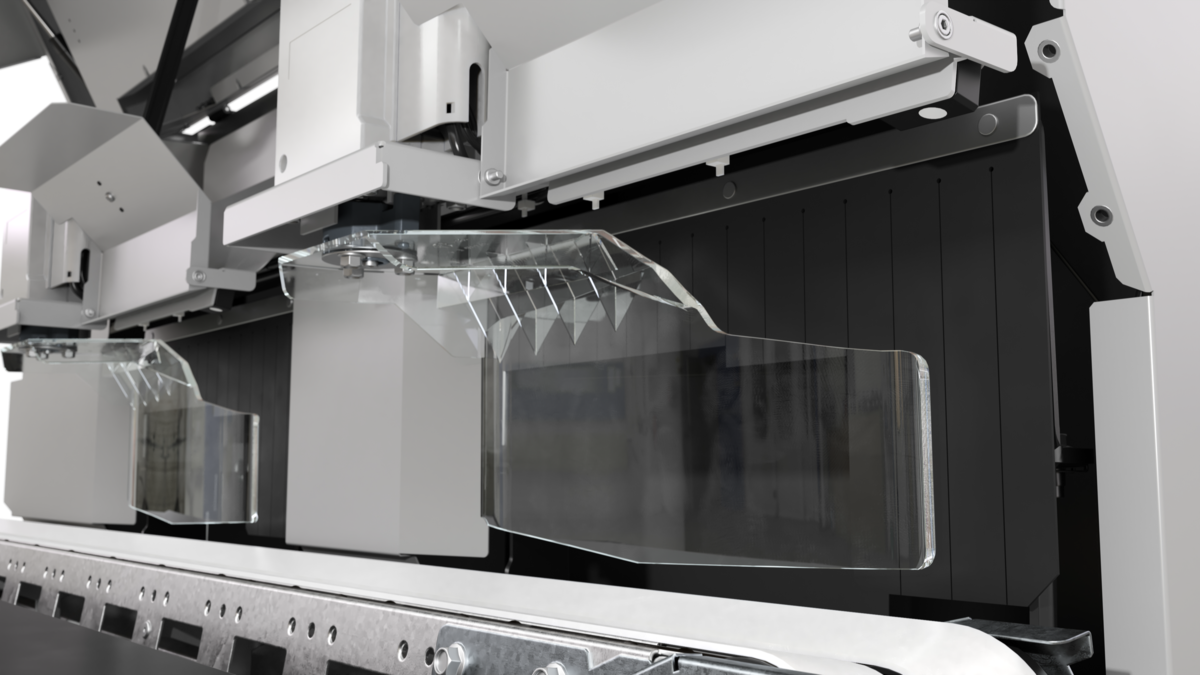 New ultrasonic cells
New ultrasonic cells for improved object detection
New, cleaner-looking panels
New, cleaner-looking panels that cover the chains and compactors, exposing only parts to be cleaned.
No tunnels inside the cabinet for easy access for cleaning and error handling
No tunnels inside the cabinet for easy access for cleaning and error handling.
TOMRA T9 with EasyPac - Make it a perfect fit for your store
Make it easy for your customers 

Ensure speedy returns of non-refillable or refillable containers and entire crates of refillables even during peak hours with the T9's industry-leading TOMRA Flow™ and True Vision™ recognition technologies.

Read more about TOMRA technologies

Make it work in any space 

Configure the TOMRA T9 with the new EasyPac to fit your store layout for maximum space efficiency, while also matching your store's volume and mix of recyclables, whether you need one or seven storage cabinets.

Save staff time every day

New ultrasonic sensor technology, completely redesigned core modules, sturdier parts, and improved user interfaces make cleaning and troubleshooting easier than ever, while minimizing the accumulation of debris inside the equipment.

Countless customization for best operations 

Tailor your new T9 EasyPac to fit your store's unique needs, from the mix of recyclables and backroom configuration to the T9 exterior and interface. We can update your system at any time so your RVM serves you well over the long term, even as your needs evolve.  


Get the brochure
Take the info away with you
Digital Solutions & Customer Care
Fully connected for a smarter experience 

Want to make the most of your reverse vending equipment? TOMRA's Digital tools and APIs make your recycling program work even harder for your store. Connect with your TOMRA reverse vending machine!

Discover more about TOMRA Digital Solutions

TOMRA Service 

Ensure peace of mind for store colleagues. Our proactive, remote machine monitoring and network of field technicians keep your reverse vending equipment working hard for your business. 

Learn more about TOMRA Service