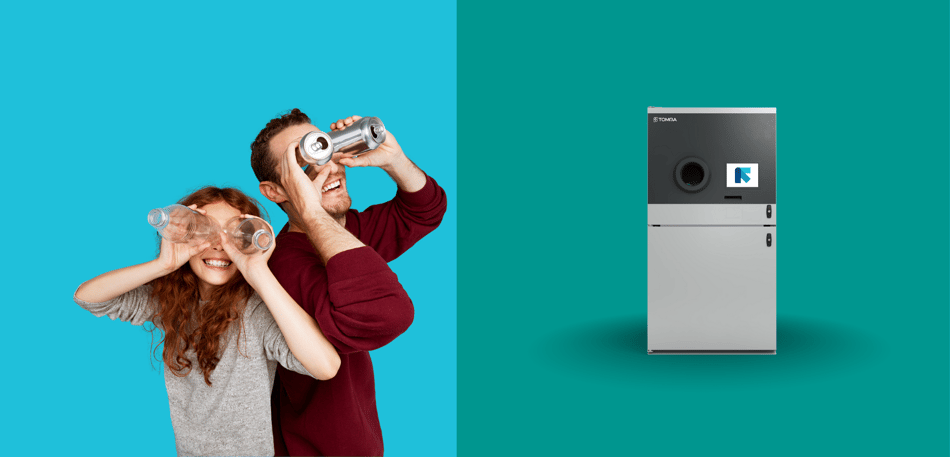 H30
Plug right in to a simple recycling solution
Designed for convenience and small stores 

Accept cans and plastic bottles 

Footprint of 0,8m²

Up to 40 containers per minute
Enjoy greater flexibility: with its small footprint, the H30 leaves you plenty of space for sales.

Plus, it only needs a standard power outlet, so finding a place instore is easier than ever. The H30 is ideal for stores collecting from low to medium volumes.

The H30 is fully connected with TOMRA Digital solutions, so smart management and customer engagement is even simpler and more effective.
Mini Line

Powered with TOMRA Flow™
H30 - Plug right in to a simple recycling solution

You can be recycling ready without changing a thing
With the most flexible installation requirements of any reverse vending machine, the H30 is ready to recycle just about anywhere. Whether it is indoors or semi-outdoor, all it takes is 0,8m² and an ordinary electrical outlet for your store to be recycling-ready. 

Simplicity and efficiency make it a cinch to manage
Straightforward operation, intuitive maintenance guidance and all-day storage capacity for refillable packaging mean the H30 is trouble-free for your staff and convenient for your customers.
Engage your consumers in recycling
Make recycling easy and intuitive for everyone with the interactive touchscreen ideal for promotions and consumer engagement. Reward and build loyalty with consumer engagement solutions.