28 October 2022
#WeAreTOMRA: Meet Matt, Service Technician
For TOMRA's 50th anniversary year, meet a TOMRA colleague also turning 50 in 2022! For Matt Dunham in Michigan, in the United States, using his skills to find solutions for his customers and a company that truly cares about its employees are what he values most in his work.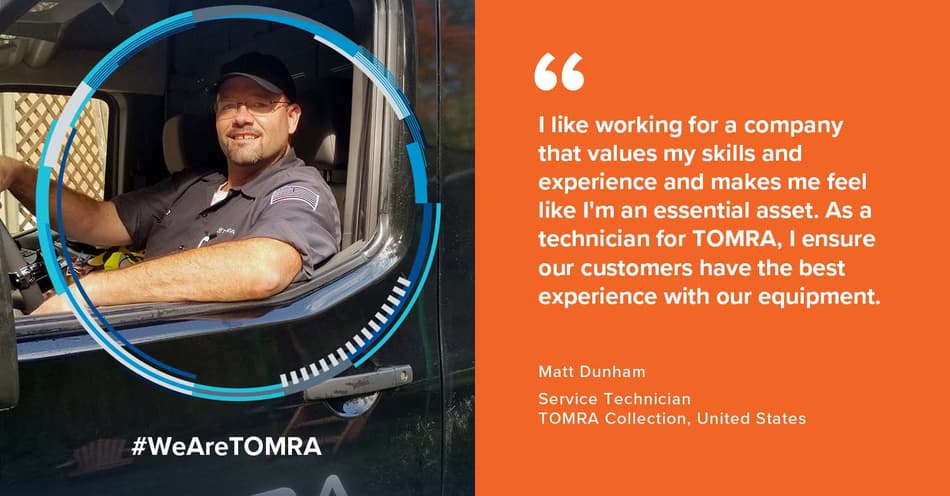 What do you do at TOMRA?

I am a repair technician for our reverse vending machines in Michigan's Upper Peninsula. This covers 16,377 square miles, which means I spend much of my day driving. I started working for TOMRA two years ago after being furloughed from my previous job due to the pandemic. I was looking for a job that would allow me to utilize my skills in maintenance and repair. I've always enjoyed working with my hands and finding solutions. TOMRA has provided me that opportunity and I am grateful to be working for a company that really cares about their employees.
What is something few people know about you?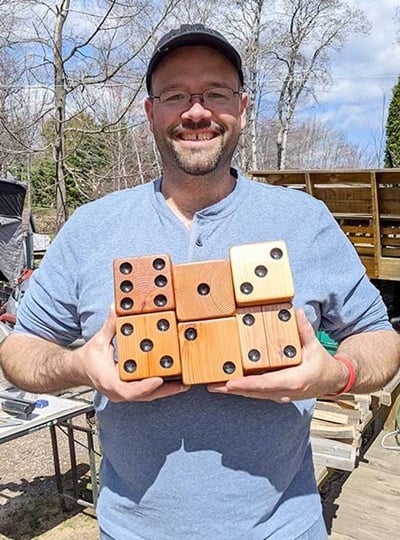 I've always loved being out on the water. When I was in my 20s, I worked for six years on ore boats that traveled the Great Lakes. Ore boats are freighters that transport iron ore, coal, limestone and sometimes wheat to ports along the great lakes of Superior, Huron, Michigan, Erie and Ontario. Some of the boats were over 1000 feet in length. I love to talk about that time and share my experiences; once I saw twin waterspouts, tornadoes made of water, and it was amazing. It was a tough job, but it helped me learn the value of teamwork. I still love to be out on the water, and fishing is one of my favorite pastimes.
What kind of things do you like doing outside of work?

I enjoy woodworking in my spare time. I've made child-sized rocking chairs for my nephews, games for the youth group at church, even gnome doors and yard dice for friends. I love to try making something new and see it take shape in my hands.
What are your thoughts of turning 50 as TOMRA also celebrates its 50th anniversary?

Fifty years is a real milestone, both for the company and me. I don't generally love parties for my birthday, but for half a century I thought it was warranted. I asked my wife to put something together and invite my friends and family to celebrate. Having a business stay relevant and successful for 50 years is pretty amazing, and definitely something to celebrate. Happy birthday, TOMRA!