31 July 2021
#WeAreTOMRA: Meet Dustin, Field Service Technician
For Dustin Falk, Field Service Technician for TOMRA Collection in Norway (TOMRA Butikksystemer), taking responsibility and finding a company with a soul are the most important parts of his work.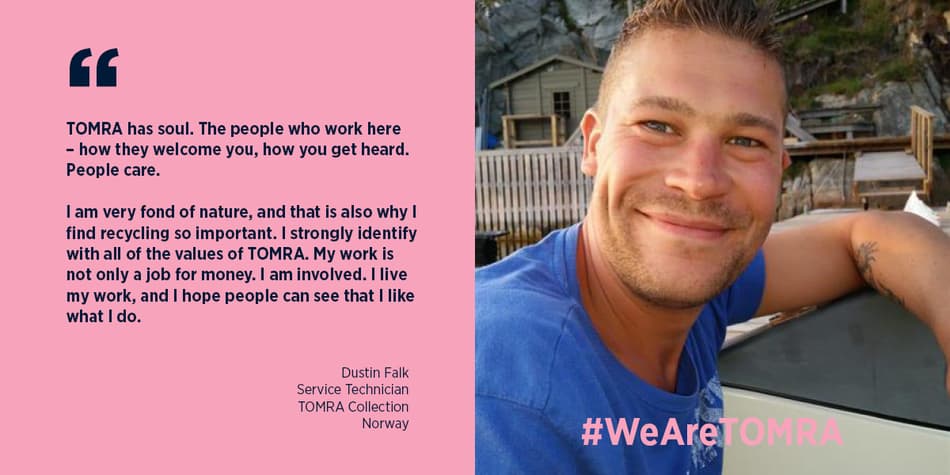 What made you first apply for the job?
I lived in Bergen at the time. My pregnant wife lived in Haugesund, and we wanted to move together. TOMRA was looking for a service technician in Haugesund. I had never heard of the company, but the job sounded interesting, and they flew out to Bergen to interview me. I got the job, even though I was actually 20 minutes late to our first meeting!
What do you like to do in your spare time?
Kite-surfing is my hobby, and what I enjoy most about kite-surfing is the same as what I enjoy about my work – I like the challenge of not knowing what will happen next, and not having to depend on anyone else. You don't need gas or electricity to kite-surfing. All you need is some wind and nature to have some fun. It is an extreme sport. It is not something that everybody does. I like to be out on my own, outside in nature.
Nature was part of what brought me to Norway in 2008. I am from Germany. From vacationing and fishing in Norway as a child, it was my dream to live there. I am very fond of nature, and that is also why I find recycling so important. It creates less litter in the environment.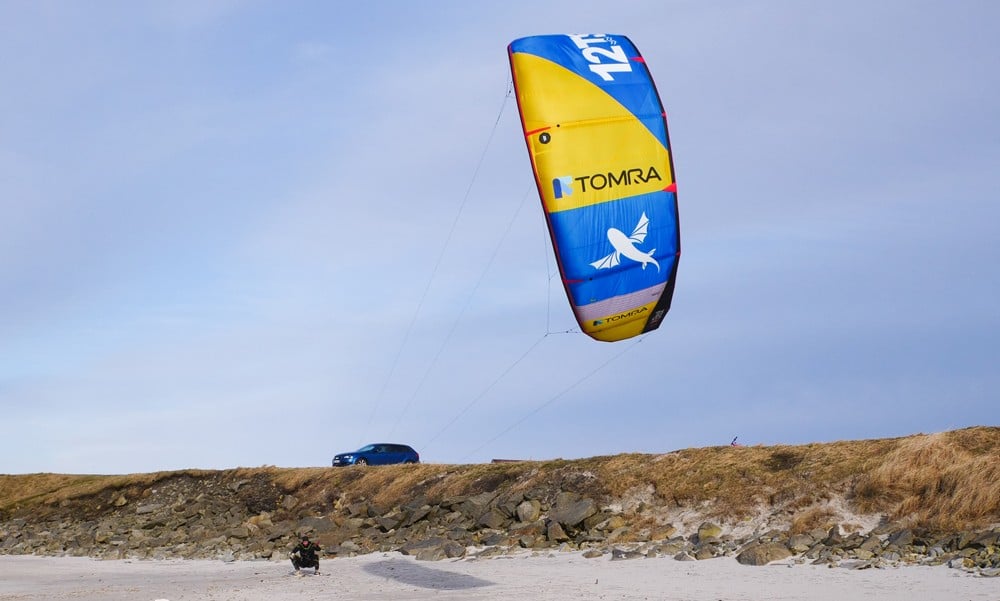 What do you like most about your work?
I like that I don't have to depend on others in the work that I do. I am responsible for all. I enjoy the freedom of planning my work day and having the total responsibility for the area. I also like all the daily challenges, and never knowing what tomorrow will bring. You work hard, but it is very gratifying to see the results of your work, to see that it works for the customer. I get my work done and the customer is happy. I am the link between TOMRA and the customer, aiming to optimize for both parties.
I strongly identify with all of the values of TOMRA. My work is not only a job for money. I am involved. I live my work, and I hope people can see that I like what I do. I don't turn off work at 4pm. If there are issues, I take responsibility for my customers.
TOMRA has soul. The people who work here – how they welcome you, how you get heard. People care. People always greet each other with a smile, and that is rare. TOMRA as a company is very friendly. You don't have to be afraid of anything, no matter what the subject is. You can always ask, and people treat each other nicely.