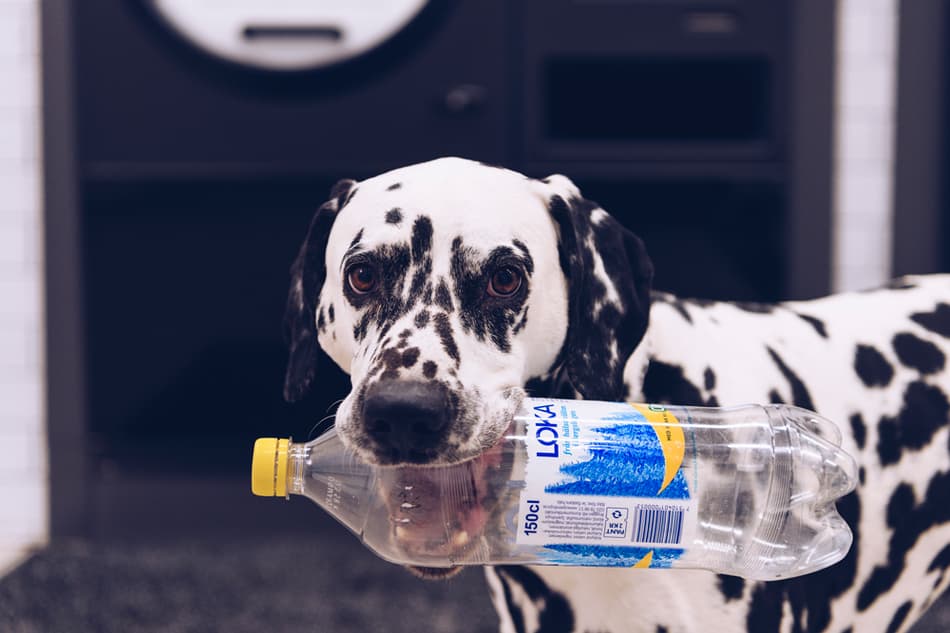 Gazton the recycling dog collects 10,000 Swedish crowns in container deposit refunds
The recycling Dalmatian from Sweden cleans up litter in his local community. Since he was a puppy, Gazton has been picking up littered containers during his daily walks and has returned hundreds of containers for recycling.
Växjö-based Dalmatian, Gazton, is on a life-long crusade against litter. When he was just a puppy of six months old, he started picking up paper cups on daily walks with his human, Hans Salmi. Unfortunately, upon arriving home, Gazton would tear apart the paper cups all over the garden.
"One time, he picked up an empty drink container instead, and I thought it was nice that he brings home something that's worth a few crowns. A few crowns each walk wouldn't be wrong," explains Hans Salmi. "And Gazton has continued to do so ever since! It's good that these containers are taken away from being litter in nature.
"During his litter clean-ups of his local community, Gazton, now 10 years old, has picked up hundreds of containers to return for recycling, usually around 1000 Swedish crowns per year. He has earned himself a cool 10,000 Swedish crowns for his efforts – most of which goes to dog treats. Sweden's deposit return system for recycling beverage containers covers plastic bottles and metal cans, paying out 1 or 2 Swedish kroner in deposit refunds.
"Gazton finds a lot of bottles that are not so easily visible. He picks up the scent and dives into a bush, then comes out with a bottle or can."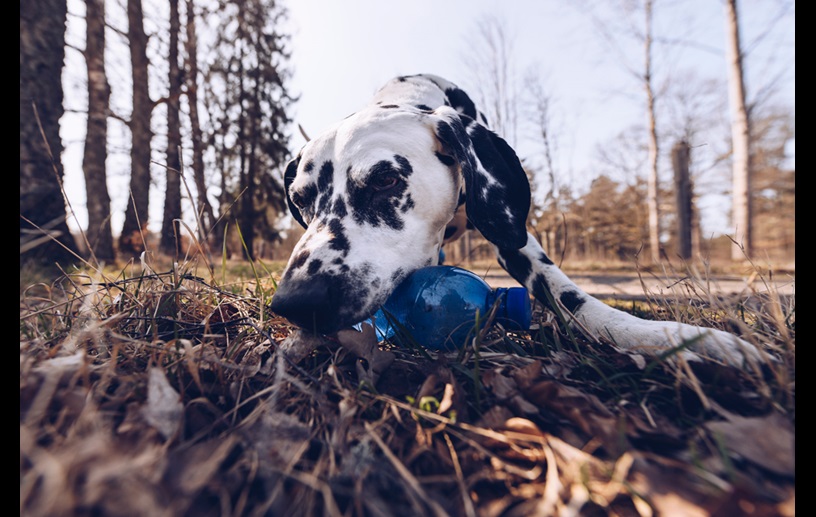 Gazton meets TOMRA R1


Hearing about Gazton's reputation for collecting a huge number of containers, TOMRA invited this crusading canine to his local supermarket City Gross Växjö to try out returning all of his containers to their brand new TOMRA R1 reverse vending machine, a "multi-feed" solution that enables recyclers to pour in entire bags on empty drink containers, rather than inserting them one by one. Consumers can return over 100 containers in seconds, for a more convenient, efficient and attractive recycling experience.
After picking up containers out on their walk, Hans and Gazton headed to City Gross Växjö. It was their first time trying out TOMRA R1. "It's a smooth machine, where I can dump the whole bag without feeding them in container by container," explained Hans. Hans preferred to pour in the entire bag of containers, while Gazton dropped his container directly into the machine or into Hans' hand.
"I think it's important to return bottles and cans, and recycle, and I also think it's pretty cool to walk with Gazton when he's picking up bottles from nature," adds Hans.