More than just machines: contributing to an important global effort 
Most company leaders will tell you that growing their business is a priority. After all, arguably, that's the biggest part of the job. But few will view their company's growth as much more than that. Harald Henriksen believes that TOMRA Collection has the opportunity to make an enormous impact in the world, to reduce plastic pollution and the associated emissions, and to empower communities to take action.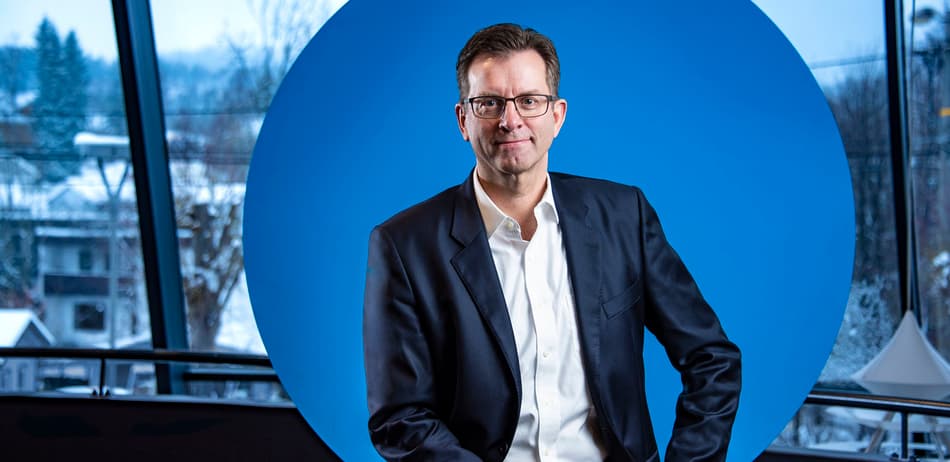 Harald Henriksen, EVP and Head of TOMRA Collection
EVP, Head of TOMRA Collection Harald Henriksen feels that obligation, and is proud of the fact that his team feel it, too – they are united in their passion for doing something good.

TOMRA Collection designs and manufacturers reverse vending solutions for Clean Loop Recycling, collecting aluminum, plastic and glass beverage containers to be continually reused and recycled back into new bottles and cans. With approximately 80,000 reverse vending machines across more than 60 markets, the company collects over 45 billion used beverage containers every year toward a closed loop. This reduces reliance on raw materials, and ensures fewer containers end up in our streets, oceans and landfills.


Growth fuels opportunities
The more we grow, the better it is for recycling and reuse. It's wonderful to see our team's passion for TOMRA and the good that we are doing in society – it inspires people to feel good about their work and give their best.
His team is another motivator for Harald when it comes to growth. He admits that he did not set out to be a leader, beginning his career with an interest in electronics, programing, and hardware, but he watched and learned from his own inspiring leaders. They saw potential in him and gave him opportunities, something he has never forgotten and tries hard to replicate now he is at the helm.
He says, "When we grow, we give people so many opportunities – that's very interesting for me personally, as it's something I really valued as I developed my career with TOMRA. We want to provide opportunities for people to have new challenges, to try new things and develop skills."
A long-standing career at TOMRA


Harald's own career path has seen plenty of the aforementioned challenges, travel and new experiences. Born and raised in Norway, he studied Electronics at the University of Salford in Manchester, UK, and began his career in technical and project management in the early 1990s. He worked in defense communications technology for many years, before joining TOMRA as Senior Vice President of Technology in 2004. He oversaw TOMRA Collection's operations in China before becoming Senior Vice President, Head of North America Collection, in 2011, moving with his family to Connecticut to take on the role. He has been Head of TOMRA Collection, based in Asker, Norway, since 2016.
One of the highlights for Harald since joining TOMRA Collection was overseeing the implementation of a deposit system for non-refillable containers in Germany. In 2006, TOMRA delivered approximately 8,800 new reverse vending systems to Germany alone. That accounted for about three times as much as total sales volume worldwide in a normal year at the time, and Germany has been a key market for TOMRA ever since.

After his many years with TOMRA, Harald still feels driven and excited by the company's work and has seen a step change in how the business measures its success.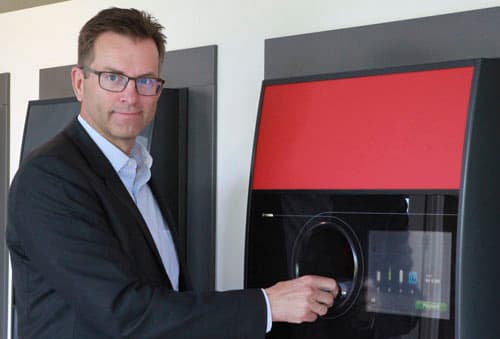 Harald placing an empty container into a TOMRA reverse vending machine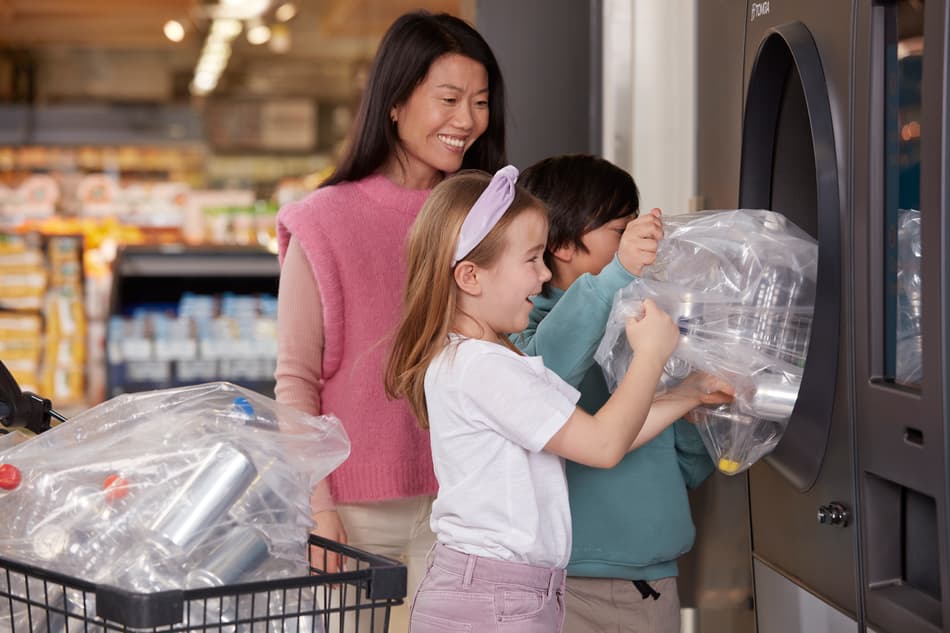 TOMRA's reverse vending solution for the collection of empty containers
A purpose driven mind-set


"I have been with TOMRA for 18 years and the reason I still love working here is a combination of the people, the interesting work we do and the purpose we have," says Harald. "That purpose has grown as the company has grown – it's no longer just about making machines; it's about contributing to an important global effort. Our culture has evolved over the years to the point where we stopped focusing on the number of machines we sell and instead on the number of containers we collect. We want to grow the recycling ethos around the globe. This forces us to think differently, to think bigger – then we come up with new ideas, new solutions, all geared towards collecting as many containers as possible. That's a powerful mindset."

It's a mindset that TOMRA's employees are invested in, and Harald's mission is to complement that by making TOMRA not just a company with a conscience, but a great place to work.
He says, "Looking after people is extremely important – we want people who are engaged and excited by their work. I want to give people room to grow and be exposed to new opportunities, countries and cultures, as I have in my own career, so promoting internally is crucial.

"There's also a 'doors open' policy here that has carried from the early days of TOMRA – we want everyone's ideas to flow and be valued. One of the great things about working for TOMRA is that we can turn concepts into reality – we develop an idea, industrialize that idea, sell it internationally, continuously improve on it, and even collaborate with partners around the world to make the idea even better."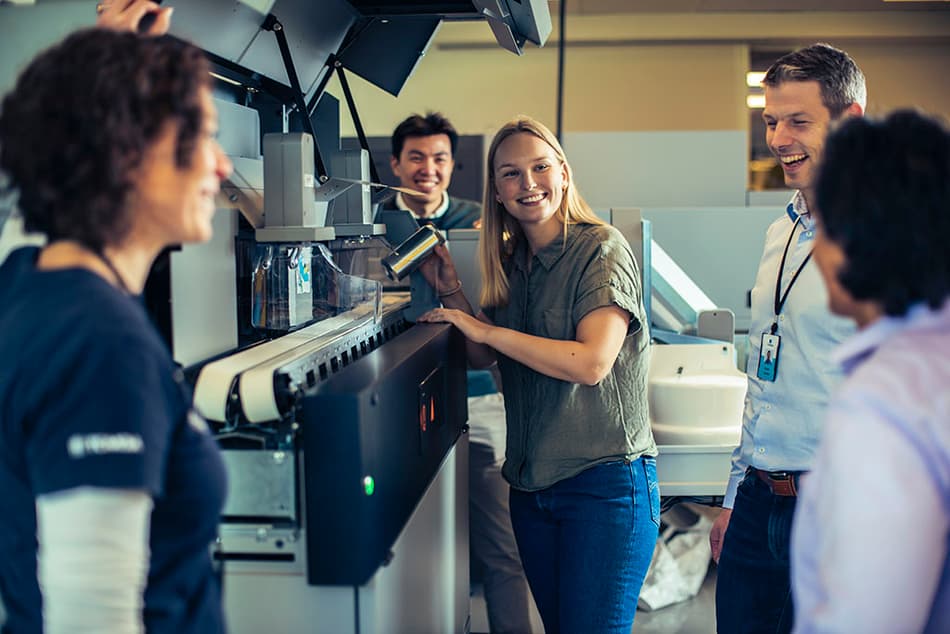 A passion for innovation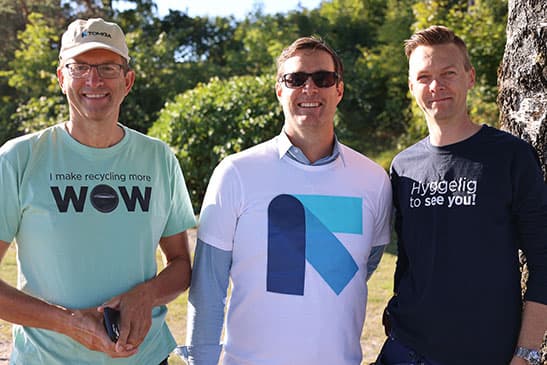 Harald with colleagues
Our entrepreneurial culture is our most effective competitive advantage. At TOMRA we have high growth ambitions, and it will be extremely important for our success to continue to work on our values and grow our culture, develop new competencies, and nurture talents.
Of course, Harald also wants to drive growth for TOMRA's shareholders and is acutely aware of the importance of advancing the brand, particularly in new deposit return markets where it is largely unknown.
"Some might view a focus on growth as a company just looking to make money," says Harald, "And of course, that is part of it, we are a commercial business. But there is so much more to it. We have vast experience and knowledge that we can pass on, helping to shape the way people think and behave for the good of the planet. It's a movement. That's very inspiring."