TOMRA launches digital payout service for container deposit systems
TOMRA Collection Solutions has launched a digital payout solution for regions that give refunds when consumers return bottles and cans for recycling. The myTOMRA solution has gone live in Australia in partnership with leading online payments provider, PayPal, for secure and fast digital payout of recycling refunds from TOMRA reverse vending machines.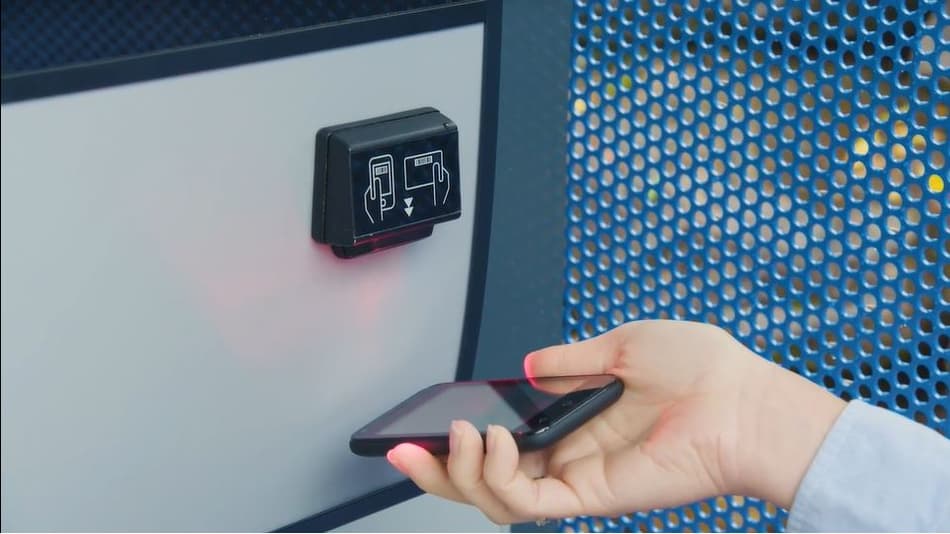 myTOMRA by TOMRA Collection Solutions brings a new platform for consumers to claim their recycling refund, where recyclers receive payout via electronic funds transfer, via the myTOMRA website or app. In most markets with container deposit systems, users can already donate their refund to charity or get in-store credit at participating retailers.
The digital payout solution has launched in conjunction with the new container deposit scheme in New South Wales, Australia, where TOMRA is the scheme's network operator together with local waste management company Cleanaway. Consumers receive a 10-cent refund when they return an eligible drink container to the approximately 800 TOMRA reverse vending machines planned across the state.
A new option for digitally-minded recyclers
TOMRA's partnership with PayPal is a world-first in offering digital refund solutions for a container deposit scheme of this scale, appealing to the next generation of engaged recyclers.
"TOMRA Cleanaway has taken the initiative to offer an abundance of payment options for recycling, to make it easy, personalized and engaging for the public to participate," said TOMRA Collection Director of Strategy & Business Development in Australia, Markus Fraval. "We wanted to ensure there is a digital way for claiming refunds to accommodate a rising consumer preference for mobile commerce experiences."
How it works
The free myTOMRA app is available for Australian recyclers in Google Play and the iTunes App Store, with log-in also possible via the web at mytomra.com.au. Consumers simply create a myTOMRA profile and connect it to their PayPal account.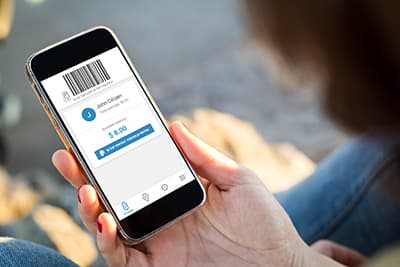 Users then scan their personal myTOMRA barcode at a reverse vending machine whenever they return their beverage containers. Once they finish their recycling session, the consumer selects digital payout, and their refund amount appears in myTOMRA within seconds.
"myTOMRA and digital refund payout is yet another way TOMRA pioneers digital solutions for the recycling space, and makes recycling easy and convenient for end users," said Aleksander Mortensen, Head of TOMRA Collection Solutions Digital. "We aim to bring exciting new engagement opportunities to myTOMRA in the future, and look forward to expanding the electronic payment solution to more geographies seeking to offer a digital recycling experience."
About TOMRA Collection Solutions
Founded in 1972, TOMRA is the preferred partner for reverse vending solutions for collecting, reusing and recycling cans and bottles. The TOMRA system has the machines, digital solutions and service to make recycling easy for the industry, system owners, retailers and consumers. With over 75,000 installations across more than 60 markets, TOMRA's reverse vending machines capture 35 billion used beverage containers every year – reducing reliance on raw materials and ensuring fewer containers end up in landfills, oceans and streets. Visit our Reverse Vending pages on www.tomra.com, and follow us on Facebook, Twitter and LinkedIn.
TOMRA Collection Solutions is part of the TOMRA Group, which creates sensor-based solutions for optimal resource productivity, and has a vision to lead the Resource Revolution. The Group employs approximately 3,300 people globally and is publicly listed on the Oslo Stock Exchange (OSE: TOM).