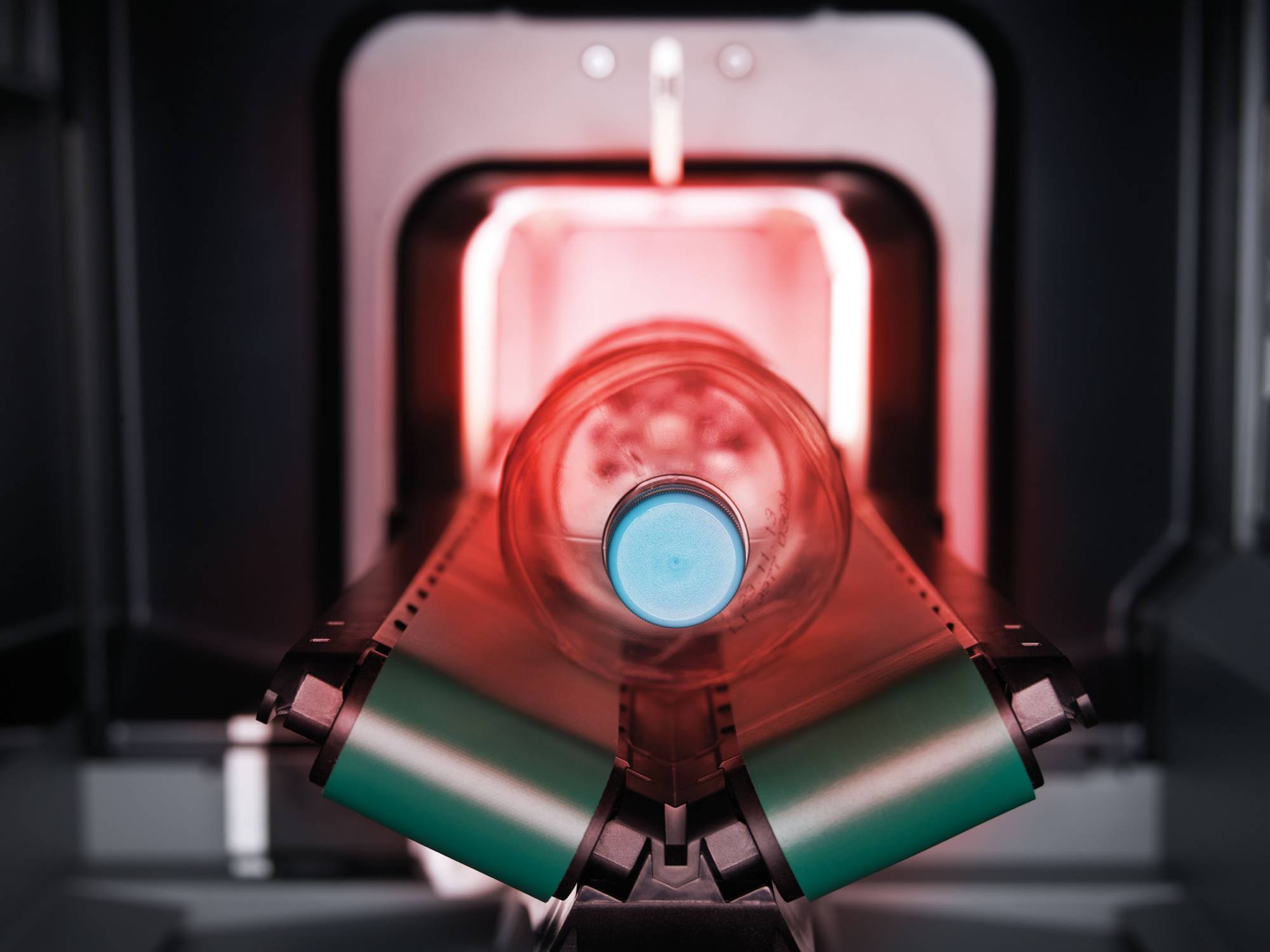 TOMRA reverse vending technologies

We created our very first reverse vending machine almost 50 years ago, and today our technologies are constantly evolving as our team strives to push boundaries.

From the world's first 360˚ instant-recognition system in a reverse vending machine - TOMRA Flow™, to patented technology for speed, accuracy, and security, TOMRA continues to raise the bar to ensure our machines exceed our customers' expectations.

TOMRA Flow™ 
Our latest container recognition technology, TOMRA Flow™, solves traditional challenges in completely new ways.

Featuring the world's first 360˚ instant recognition system in a reverse vending machine, all barcodes and security marks are instantly detected, meaning no need for time-consuming rotation stops and containers can be inserted in a continuous, rapid flow.

With this unique technology, the industry standard has once again been redefined. 

TOMRA True Vision™
TOMRA True Vision™ is the most advanced reverse vending technology available for recognition of crates and bottles in crates. It is specifically designed to solve this complex challenge, without compromising speed of use.

As opposed to using various standard components, the optics and light-source systems in TOMRA True Vision™ are specially developed for maximum performance of specific tasks.

The optical system setup is unique and patented, providing images and data of the highest quality.
Digital solutions to make the most of your reverse vending machine

Digital Tools
TOMRA offers digital products and services that extend the value of using and owning TOMRA reverse vending systems. Our off-the-shelf digital solutions help you to get the most out of your TOMRA system.
Read more about TOMRA Digital Tools
TOMRA IoT platform
TOMRA Collection turns data from over 60,000 TOMRA reverse vending systems across the world into actionable intelligence that helps machine owners work more efficiently and keeps recyclers coming back.
Read more

TOMRA APIs
Integrate your bottle return with your existing management system to increase uptime and optimize store operations. Discover TOMRA APIs today and keep customers coming back with an efficient and engaging recycling experience.
Discover the TOMRA APIs