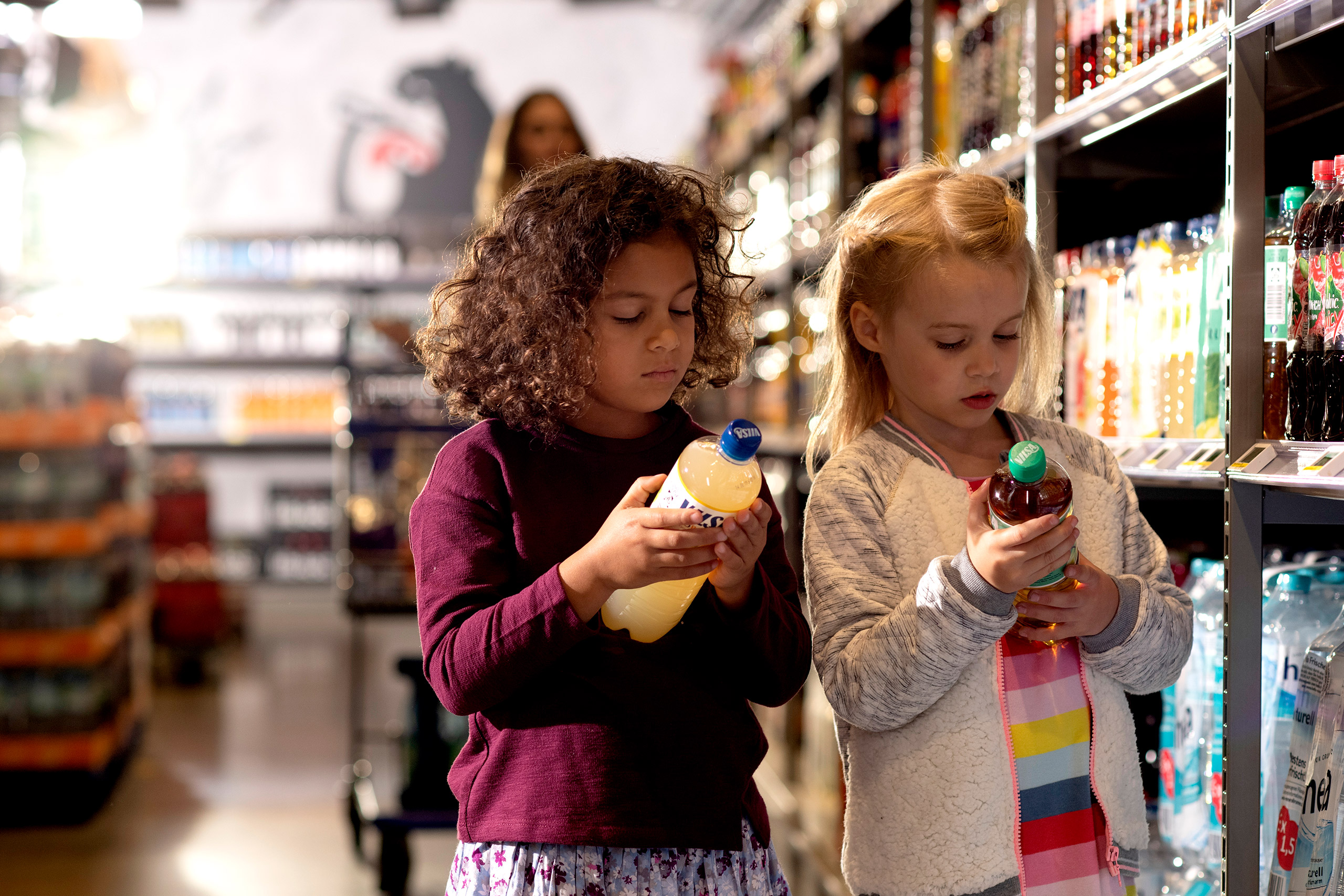 Deposit return schemes: Frequently asked questions

Your questions answered
Deposit return systems (also known as deposit return schemes or DRS) for beverage container recycling have been shown to have significant benefits for the planet, communities and the economy. But what is a deposit return system, how does it work and how effective can it be?
The how and why of deposit return schemes

How does a container deposit return scheme work?
Deposit return systems for beverage containers work by adding a small extra deposit on top of the price of a beverage – such as those in plastic/glass bottles and aluminum cans – which is refunded to the consumer when they return the empty drink container for recycling. Also known as container deposit schemes or bottle bills, they are typically established through legislation passed by state or national governments.

Adding a financial value to the used container motivates people to recycle, and communicates the materials also have a value to society as a resource.


How do deposit schemes benefit the environment?
DRSs help combat litter, increase recycling, reduce greenhouse gas emissions, and drive a circular economy.

Beverage container litter as a proportion of all litter is 66% less in regions with a deposit system than those without¹. In Europe, deposit systems achieve an average PET bottle collection for recycling rate of 94%, compared to other curbside recycling schemes, which average a 47% collection rate.² Across the US, deposit containers are captured for recycling at a rate of 72%, vs 27% for non-deposit containers³, with Michigan and Oregon achieving return rates above 85%.⁴

Why do we need both curbside recycling and deposit return?
These systems complement each other in fighting waste and litter. To achieve "circularity", manufacturers need systems that retain material quality. For food safety, bottle manufacturers have more rigorous quality specifications for recycled content than a producer of carpet or fiberglass. Manufacturers value the food-grade recycled material collected in a DRS, for achieving recycled-content commitments for new drink containers.⁵ For example, PET bales collected and processed through US DRSs can have a value around 40% greater than PET collected through curbside.⁶ 

There are many examples where DRSs and household recycling together achieve high collection rates, but no case of high rates where household recycling is the sole collection system.⁷ British Columbia, for example, achieves an 82% deposit container collection rate⁸ and 70% packaging/paper product collection.⁹
Retailer involvement in deposit return schemes

Are retailers compensated for accepting containers?
Mostly yes, and compensation varies among states and territories – but in some cases, like Oregon, Germany and the Netherlands: no. It may be specified in statute (e.g. New York), or set as a percentage of the unredeemed deposits (e.g. 25% in Michigan). In Europe, compensation in the form of a handling fee is typically set by the Central System Administrator (CSA) in ways that progressively encourage cost-efficient investments by the retailer. For example, Norway and other markets award a higher handling fee to retailers who use compacting reverse vending machines rather than manual redemption.
Economic impact of deposit return schemes

What are the economic benefits for communities?
A common finding is that DRSs bring net savings for local communities.¹⁰ In 2009, Massachusetts considered expanding its DRS to additional drink categories like water. A Department of Environmental Protection study found that while municipalities would lose US$899,000 in material sales, the update would bring net savings of $4.2-6.9 million. Shifting material from curbside recycling to a DRS would save $4.2-5 million on collection costs, $0.5-2.3 million on disposal, and $500,000 on litter clean-up. 

In addition to economic savings, deposit systems create jobs. A 2019 Eunomia study found that New York's DRS supports 5,726 jobs through direct, indirect and induced effects. If the system expanded its beverage categories and introduced a higher (10-cent) deposit, it  would create about 2,000 more jobs, bringing the total to 7,803.¹¹
I wish my taxation was more like deposit [return systems], because then I would get a full refund of my tax return. But, they're not. You pay the deposit and you get it all back, as long as you participate.
Clarissa Morawski
Managing Director, Reloop

What happens to unclaimed deposits?
In high-performing systems, unclaimed deposits are retained by the producer-operated, non-profit Central System Administrator. Most importantly, this allows for sustainable reinvestment in the system's redemption infrastructure, material processing and marketing to consumers.

What is the cost of purchasing return infrastructure?
Many redemption providers offer reverse vending machines (RVMs) for more efficient and convenient return of bottles and cans, compared to manual handling. RVMs range in size (from standalone machines as little as 0.9m², to through-the-wall machines with multiple storage cabinets) and capability (like number of storage areas and material types accepted). So, the choice of RVM and its cost depends on the size of redemption site and DRS container types.

For redemption providers, RVMs might be paid through the purchase, rental or leasing of the unit, and service packages. In some markets, payment is instead based on the volume of containers returned through the machines. This lets redemption to providers gain the benefits of an RVM upfront and pay it off over time (known as a "throughput lease"). In most DRSs, redemption locations are paid a "handling fee" to compensate for the labor associated with container returns, space, consumables, and their monetary investment in return infrastructure.
Download the "Rewarding Recycling" white paper