TOMRA expands smart recycling technology, unveils new reverse vending solutions
TOMRA Collection Solutions is expanding its industry-first Flow Technology across its portfolio of reverse vending machines (RVMs), which collect bottles and cans for reuse and recycling.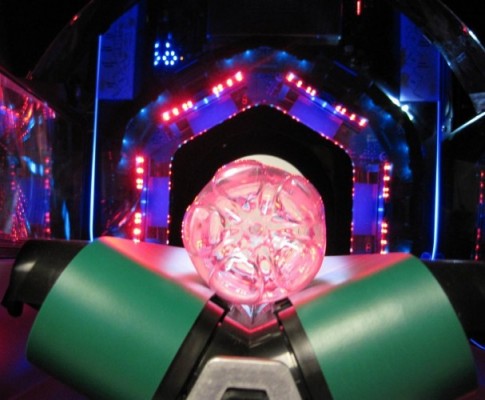 The technology brings greater convenience and efficiency to consumers and sites offering the machines, typically retailers.
TOMRA Flow TechnologyTM is the world's first 360° recognition system in RVMs. A connected system of cameras and sensors scans each recycled container so rapidly that the objects require no rotation, so the user can insert containers in a faster, continuous flow. However, TOMRA's approach goes beyond the basics of 360° recognition. Flow Technology's smart anti-fraud features ensure industry-leading security and accuracy, and help defend the integrity of the recycling system
NEW REVERSE VENDING PRODUCTS
TOMRA is pursuing a broad portfolio of products for different applications – from the smallest corner store, to large-scale returns for industry. The variety builds on TOMRA's flexible technology platform, and opens up new opportunities and markets.
Previously available exclusively in TOMRA's premium T-9 and T-90 RVMs, Flow Technology has been such a market success that it is now expanding to brand new products across the TOMRA range:
T-70

has joined T-90 in TOMRA's InPac product range, which combines the consumer interface and container storage in one standalone unit, for a smaller footprint. T-90 serves stores receiving higher volumes of containers, while the compact T-70 is ideal for stores with medium volumes and limited space.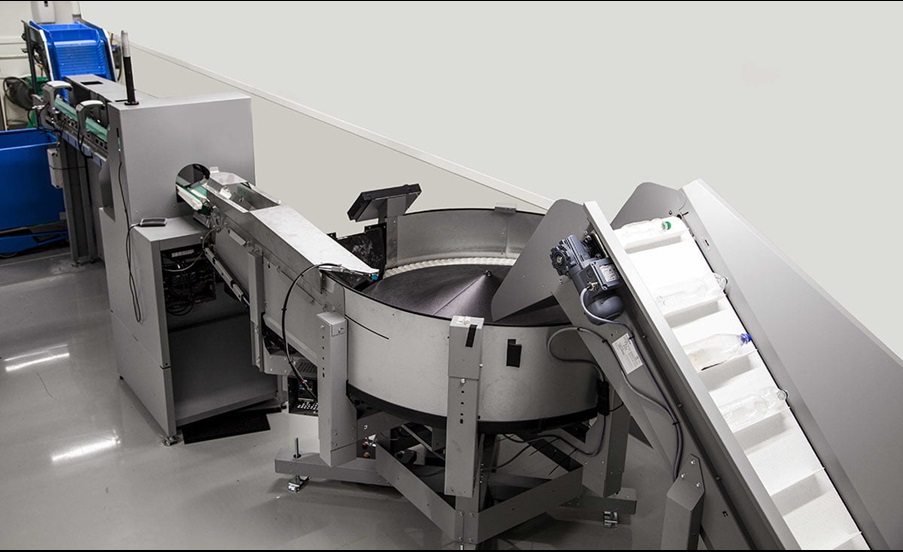 Bulk Collection (see image above) sees TOMRA enter a new market segment, with an industrial offering for recycling depots, redemption centers and counting stations receiving large volumes of containers. Now commercially available, TOMRA's Bulk Collection product is uniquely compact and flexible. It builds on TOMRA's system architecture and modules, for applications outside traditional RVMs.
Other products are also previewing as TOMRA enters new markets:
A concept machine has found its niche as the smallest in TOMRA's portfolio, designed specifically for use in small, urban convenience stores. The machine also uses advanced spectrometer technology to recognize specific sub-types of container materials.

The entry-level

H-10 and H-11 RVMs

feature the largest touch-screens in TOMRA's range, at 21.5 inches, for greater consumer interaction and engagement. Now available, H-10 and H-11 were developed in cooperation with one of the world's largest suppliers of municipal smart recycling solutions.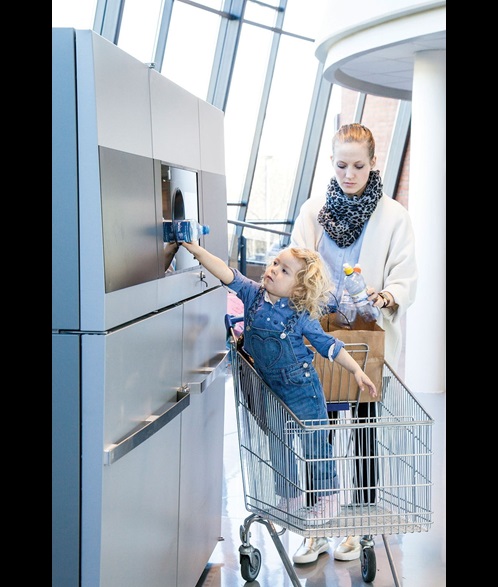 All RVM products come as part of the three-pillar TOMRA system, spanning reverse vending machines, service and the new TOMRA Connect digital solutions. The comprehensive TOMRA Service offering and worldwide network of qualified technicians give local support and ensure maximum machine uptime.
"We promised that T-9 with TOMRA Flow Technology would be the first in a new generation of reverse vending machines, and that new generation has now arrived," said Ingrid Solberg, VP of Product Management at TOMRA Collection Solutions. "TOMRA constantly looks at the needs of retailers, consumers and regulators to solve different challenges that markets experience. We aim to create the preferred portfolio of collection products and be the market leader for innovation, at the forefront in ensuring value and engagement for everyone involved in the recycling process."
FIND OUT MORE
Visit TOMRA.com for more information. See TOMRA technologies and machines in action at EuroShop, the world's largest retail trade fair, in Dusseldorf on 5-9 March. Visit TOMRA Collection Solutions' booth in Hall 7A, stand number B07. To arrange a commercial or media meeting, contact [email protected].
About TOMRA Collection Solutions
Founded in 1972, TOMRA is the preferred partner for reverse vending solutions for collecting, reusing and recycling cans and bottles. The TOMRA system has the machines, digital solutions and service to make recycling easy for the industry, system owners, retailers and consumers. With over 75,000 installations across more than 60 markets, TOMRA's reverse vending machines capture 35 billion used beverage containers every year - reducing reliance on raw materials and ensuring fewer containers end up in landfills, oceans and streets. TOMRA celebrates its 45th anniversary in 2017. Visit our Reverse Vending pages on www.tomra.com and follow us on Facebook, Twitter and LinkedIn.
TOMRA Collection Solutions is part of the TOMRA Group, which creates sensor-based solutions for optimal resource productivity, and has a vision to lead the Resource Revolution. The Group employs approximately 3,300 people globally and is publicly listed on the Oslo Stock Exchange (OSE: TOM).