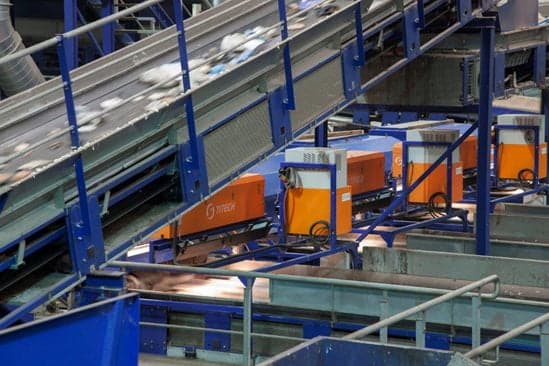 Ecopark 4 trusts AUTOSORT for efficient automation of separation processes
Ecopark 4 in Hostalets de Pierola (Barcelona), part of the infrastructure of the Barcelona Metropolitan Area (AMB), uses ten of TOMRA Sorting Recycling's AUTOSORT™ optical separators, which currently recover 90% of sortable material. This fully automated plant has three treatment streams which process around 300,000 tons annually.
Ecopark 4, located in Hostalets de Pierola (Barcelona), is a mechanical-biological treatment (MBT) plant with a treatment capacity of up to 300,000 tons a year of municipal waste. Ecopark 4, managed by Ferrovial Servicios, is one of the waste treatment and management plants in the Barcelona Metropolitan Area, a supra-municipal public authority competent in the urban waste management of the 36 municipalities comprising this area with a population of 3.2 million people.
Its objective is to recover those recyclable materials that have not been correctly separated at source, such as metal, plastic and paper containers as well as ferrous and non-ferrous packaging and also paper, board and glass, which, appropriately sorted and compacted, are later sent to recycling plants.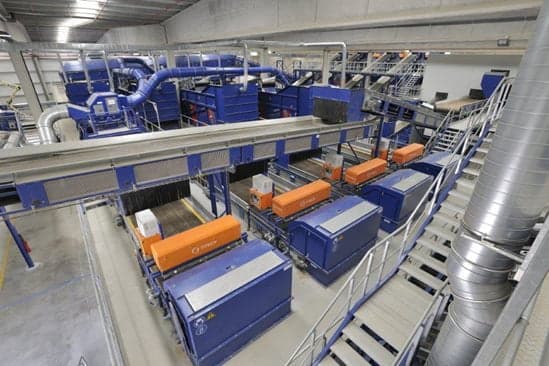 Largest compost facility in Spain
Facilities at Ecopark 4 occupy a surface area of 10.6 hectares, and also include the largest compost facility in Spain, with a surface area of 22,000 m2, equipped with advanced technology, enabling the production of refuse-derived fuel (RDF) in waste-to-energy processes.

So the plant has two differentiated streams: a first stream for sorting the remainder fraction, and another for the organic fraction. The remainder fraction feeds into three pre-treatment streams of 30 tons per hour each, 90 tons per hour in total, plus one stream of 20 tons per hour for the organic fraction of municipal solid waste (OFMSW). Ecopark 4 processes around 300,000 tons a year, 100,000 tons per stream.


The plant utilizes the latest technology, including ten
AUTOSORT
optical separators, four of which are single-valve separators to recover the paper from the flat fraction, four are double-valve separators placed at the exit of the rolling or heavy fraction, where the first valve separates plastic and the second Tetra-Pak, and lastly two further double-valve optical separators that separate the PET in the first and the HDPE in the second from the plastic fraction of the first optical separators.
Ventura Montes, Plant Manager at Ecopark 4 explained the advantages of using TOMRA sensor sorting technology:
"The AUTOSORT™ units currently recover 90–92% of sortable material, with 90% quality at the first valve. These values lower substantially in the second blower valves"
.
Excellent recovery and quality ratios
"Our experience with the AUTOSORT™ units over these years has been satisfactory. They are sturdy machines, easy to handle, calibrate, adjust and maintain, and they have excellent recovery and quality ratios", he affirmed. "The units are easy for the operator to manage, which means it is simple to change the configuration of units, enabling us to carry out multiple trials in situ to increase or decrease production, quality … and even make changes in material to be sorted to optimize the installation or future installations", Montes said.

Maintenance of the AUTOSORT™ units is certainly simple, routine, and does not require a highly specialized operator, which constitutes an added value for these units: "Daily cleaning of the scanner, lights and valves, checking the belt speed and calibrating the light periodically are the internal maintenance tasks. TOMRA makes three scheduled visits annually to complement our maintenance and update the databases with new software and improvements which they have been developing in their R&D Department," Montes indicated.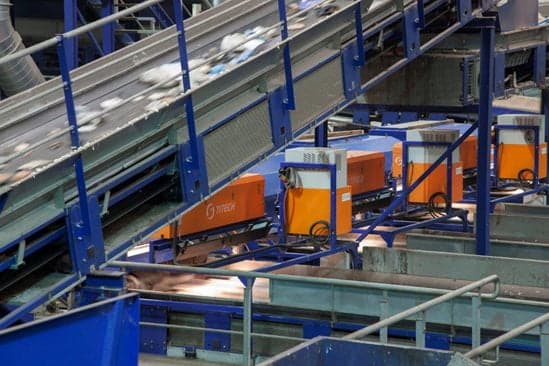 Optical separators guarantee quality and production

In terms of the importance of this technology for the waste recovery and recycling sector, Ventura Montes said that "with the increase in recycling and a growing waste management and waste-to-energy sector, there was a need to enlarge and optimize waste treatment plants. Efficiently automating waste-sorting processes was and remains one of the company's objectives, and the optical separators guarantee quality and production".