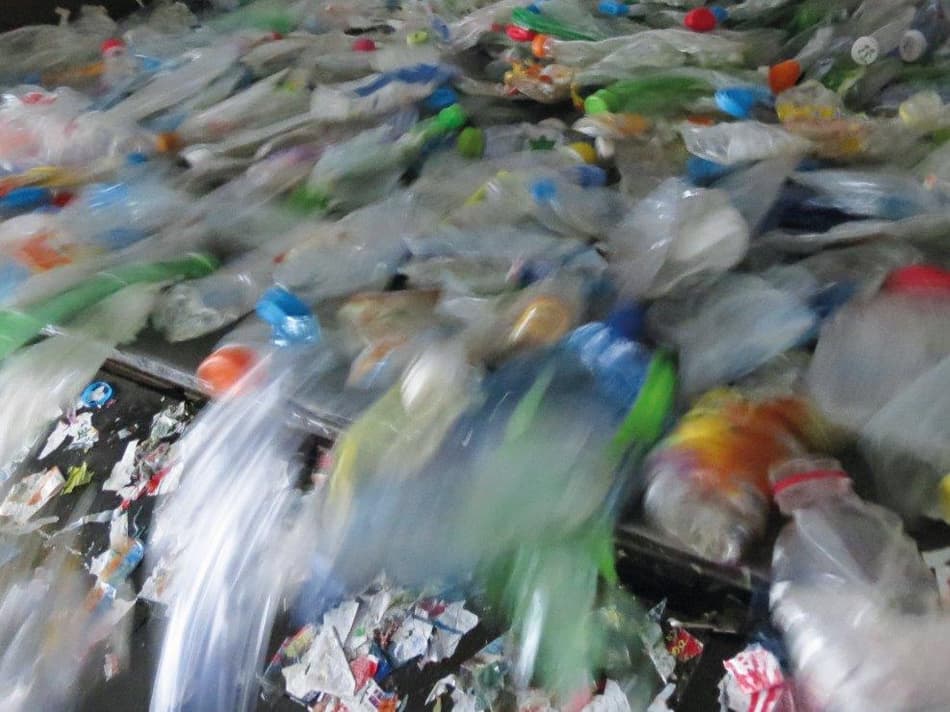 Jin Yi Polyester Fiber, a polymer fiber specialist, Hebei, China
Polymer fiber specialist Jin Yi Polyester Fiber installed nine AUTOSORT units to sort PET bottles and remove impurities in 2011 and 2013.
Hebei-based polymer fiber specialist Jin Yi Polyester Fiber recently identified a strategic requirement to establish in-house sorting capabilities, as a means of extending the company's value chain. By constructing its own sorting plant, Jin Yi knew that it could increase the value of its products, with the materials under its exclusive control, and expand its business. As a result, rather than purchase sorted materials from other suppliers, a decision was made to construct an in-house sorting plant, with the aim of extending the company's value chain. The end result is that Jin Yi, established in 2006, now has three of TOMRA Sorting's latest recycling system – the TITECH autosort 4 – in operation. In total, Jin Yi has now invested in nine TOMRA Sorting machines, acquired in a series of four purchases, with the first systems commencing operation in 2011.

JIN YI'S OBJECTIVES
Jin Yi's goal was to sort PET bottles and remove other impurities. Originally, the company had tried manual sorting, but given the huge amount of bottles to be processed, this was not a practical approach. Traditional manual sorting can only separate plastic bottles on the basis of their colour, and this method is not always accurate. Further, when throughput reaches a certain threshold amount, manual sorting becomes extremely costly. Jin Yi came to realise that automated sorting was its best option.

Through extensive research of the market, Jin Yi learnt about the sorting solutions available from TOMRA Sorting. Jin Yi's representatives were tasked with visiting TOMRA Sorting in Korea, where they had an opportunity to see the automated sorting machines in operation. Following comparison of several sorting solutions from different companies, Jin Yi was able to reach the conclusion that the TITECH sorting machines from TOMRA Sorting were of high quality, cost-effective, and a good match for the company's sorting requirements. "These machines from TOMRA Sorting really impressed us," commented Gu Zhigu, Vice President (VP) at Jin Yi.


​Following a joint analysis of Jin Yi's requirements, TOMRA Sorting was able to advise Jin Yi on which type of sorting technology, and which sorting process, would be the most suitable. Once agreement had been reached, TOMRA Sorting also assisted with the installation of the machines. According to VP Gu Zhigu, the performance of the installed machines has been very impressive, sorting the materials with high accuracy, and at a high rate of throughput.

"It's like the difference between driving to Beijing, from our plant in Hebei Province, or walking to Beijing."

Further, following installation, there have been no serious problems with the machines. "They are running well and only require some simple maintenance," said Gu Zhigu. "There is really no comparison with manual sorting. It's like the difference between driving to Beijing, from our plant in Hebei Province, or walking to Beijing."

In terms of Return on Investment (ROI), Jin Yi has concluded they will see an ROI within three to four years, but adds that this will depend on the overall state of China's economy.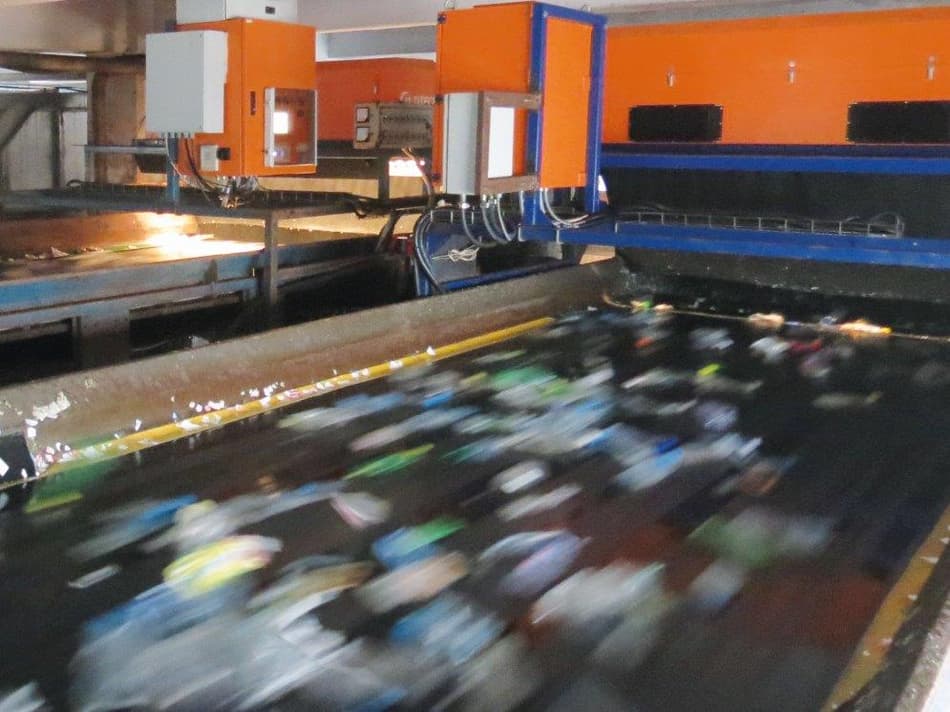 Jin Yi's overall assessment, now that operation of the sorting machines is underway, is that they are of high quality and very safe and reliable. The sorting machines are also energy-efficient, with the result that energy consumption is just a fraction of Jin Yi's operational costs.

LONG-TERM OUTLOOK
As previously mentioned, Jin Yi's long-term goal, in establishing its own sorting plant, is to expand its value chain. Currently, in addition to the material sorted by Jin Yi, it is still using some sorted material sourced from other suppliers. Compared to the materials from other suppliers, those sorted by the automated systems from TOMRA Sorting are of consistently high quality. The contrast is direct and obvious. Initially, Jin Yi sorted materials on the basis of their colour, but automated sorting, based on the actual materials, is much more accurate and supports Jin Yi's long-term business goals.

CLIENT TESTIMONIAL
"The TOMRA Sorting automated systems installed at Jin Yi are now in operation, and their performance is excellent. These machines are of high quality, and they are reliable and safe. TOMRA Sorting has also provided an on-time, highly professional service. The systems are very well designed and extremely effective as a sorting solution. Service and support before, during and after installation, were also excellent, with fast, on-time response to our needs. Use of the TOMRA Sorting systems has had a very positive impact on our business, and they have proved to be the answer to our long-term growth and expansion. They enable a high rate of throughput at the high level of accuracy our business requires."