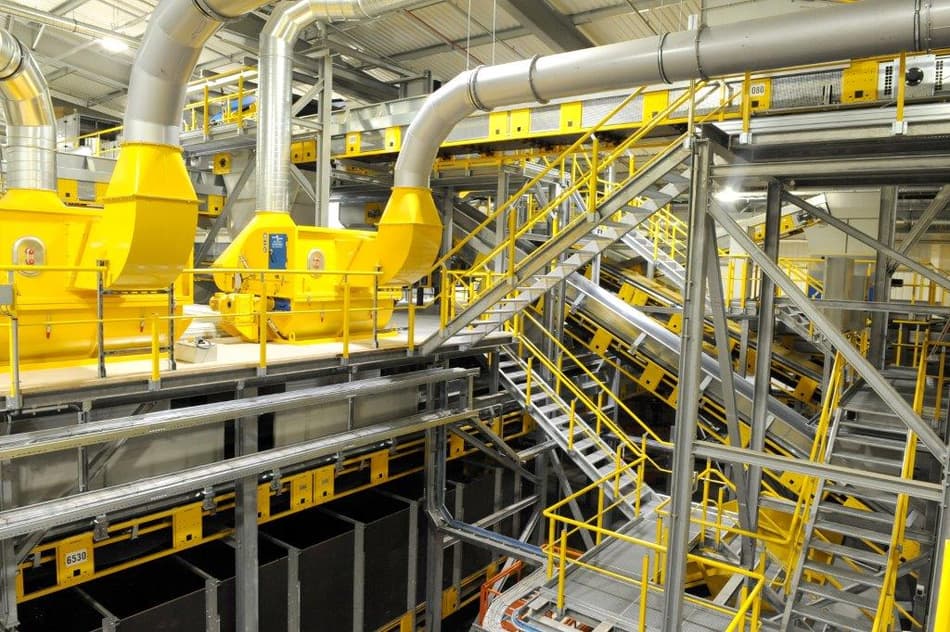 Milton Keynes, UK
Milton Keynes Waste Recovery Park: putting Circular Economy thinking into practice

Background

Milton Keynes Waste Recovery Park is a world-class waste treatment facility, which is due to be fully operational in 2016. The facility aims to deal with Milton Keynes' black bag waste in a sustainable way by incorporating three different types of treatment on one waste treatment site: mechanical treatment (MT), advanced thermal treatment (ATT) and anaerobic digestion (AD). Annually, an estimated 132,000 tonnes of residual municipal or black bag waste will be processed at the facility.

As well as setting an ambitious 70% recycling target by 2024/25, Milton Keynes Council has introduced a 'no mass burn' policy and set a target to reduce the volume of waste it sends to landfill to around 3% by 2019/20. Key to achieving all three of these objectives is its ground-breaking Waste Recovery Park, which is being built and will be operated by Amey.

Mechanical treatment

Once fully operational, the MT plant within the facility, which has been designed by Stadler UK, will process some 70tph of black bag residual waste. This waste stream contains a variety of valuable, recyclable materials including mixed plastics, PET/HDPE, bricks and rubble, cardboard, film and metals.

Milton Keynes Council and Amey have chosen to focus on the recovery of three grades of plastics: PET, HDPE and mixed plastics. In order to maximise the recovery of these materials, the infeed material will firstly be screened to separate out the organic fraction (fines of 70mm or below). The high content of organic material is one of the biggest challenges when treating MSW and can significantly affect the quality of the recyclables output, so this organic matter will be targeted and removed early on in the process, to be treated in an Anaerobic Digestion process on site.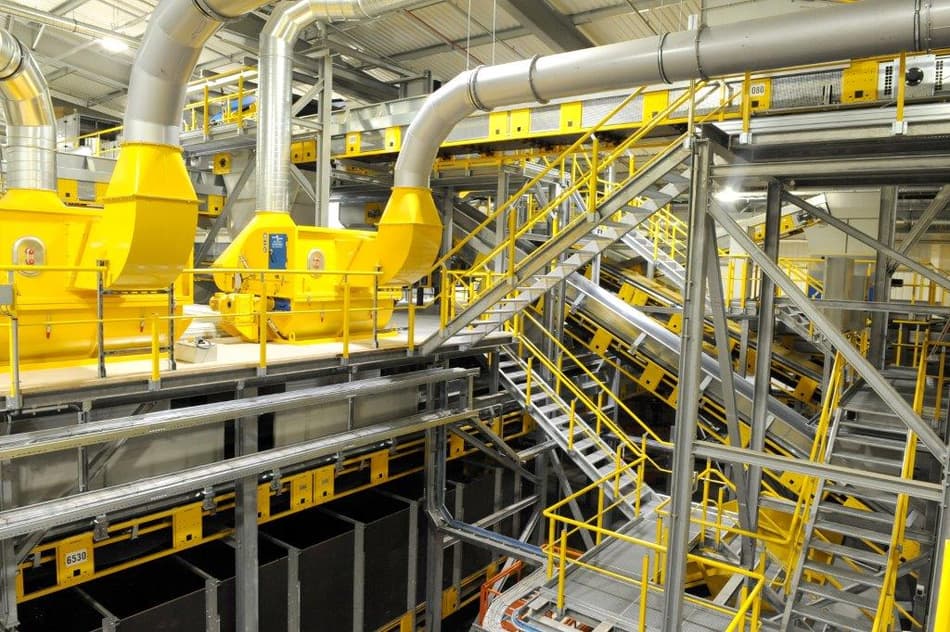 Once the infeed material has been screened, air knifes will separate the light items from the heavy and ballistic separators will be used to separate the 2D (flat) material from the 3D (rolling) items. The aim, in following this process, is to ensure that the material is in the best condition possible for going on to the next stage in the process.

Once this upfront mechanical treatment has taken place, near infrared (NIR) sorting technology supplied by TOMRA Sorting Recycling (TOMRA) will be used to separate out three grades of plastic: PET, HDPE and mixed plastics. Given the nature of the black bag infeed material at the plant, it would be virtually impossible to sort and recover materials such as plastics using manual labour methods, both from health and safety and a practical perspective. However, optical sorting overcomes these challenges and is able to operate at 7tph despite the dirty nature of the infeed material.


One of TOMRA´s AUTOSORT units will separate and recover the plastics by material size and colour as required by Amey for its end customers. Firstly the PET and HDPE will be targeted and recovered at an exceptionally high 94% purity rate. A further AUTOSORT unit will target the remaining mixed plastics. More than 90% of all plastics in the infeed stream will be captured. These high purity recovered materials will be sold or reprocessed into new products.

Once the plastics have been recovered, any remaining waste that is neither recyclable nor compostable will be used as a fuel for the Park's advanced thermal treatment (ATT) plant. The gasification process used in the ATT plant will create renewable electricity, with around 5.8MW of electricity due to be exported to the National Grid annually – when coupled with the electrical output from the anaerobic treatment process – will be enough energy to power the equivalent of around 11,000 homes.

Andy Hudson, Head of Environment and Waste at Milton Keynes Council, comments: "Our aim at the Milton Keynes Recovery Park is to take a holistic approach to the management and treatment of waste. Instead of landfilling vast amounts of the black sack waste produced by Milton Keynes' households, we want to divert this material from landfill and use it to create energy. Also, with high costs associated with incineration and high gate fees for landfill, it makes commercial sense to recover as much material from the waste stream as possible prior to landfill or incineration. Ultimately, thanks to the new plant, we will be able to reduce our landfill to around just 3% and significantly reduce our waste management bills over the coming years."

Steve Almond, Sales Engineer at TOMRA Sorting Recycling, adds: "Milton Keynes Waste Recovery Park is a prime example of the approach that the UK's waste industry should be taking if we are to meet the European Commission's revised Circular Economy package 65% recycling target set for household by 2030. Amey has recognised the value of extracting as much recyclate as possible for its clients, both on the Milton Keynes project and on other projects we are working on with Amey and Stadler.

"Milton Keynes Council is certainly leading the way in the UK in terms of its treatment of MSW, but the opportunities for material recovery using sensor-based sorting technology are even greater. Using a combination of sensor-based sorting technology, TOMRA's equipment can be programmed to identify and separate each individual fraction, extracting maximum value from MSW, diverting material from landfill and increasing recovery of materials for re-sale. We're already working with customers worldwide who are recovering metals, plastics, paper, ferrous and non-ferrous packaging, films, paper, board and glass from MSW at exceptionally high recovery and purity rates."