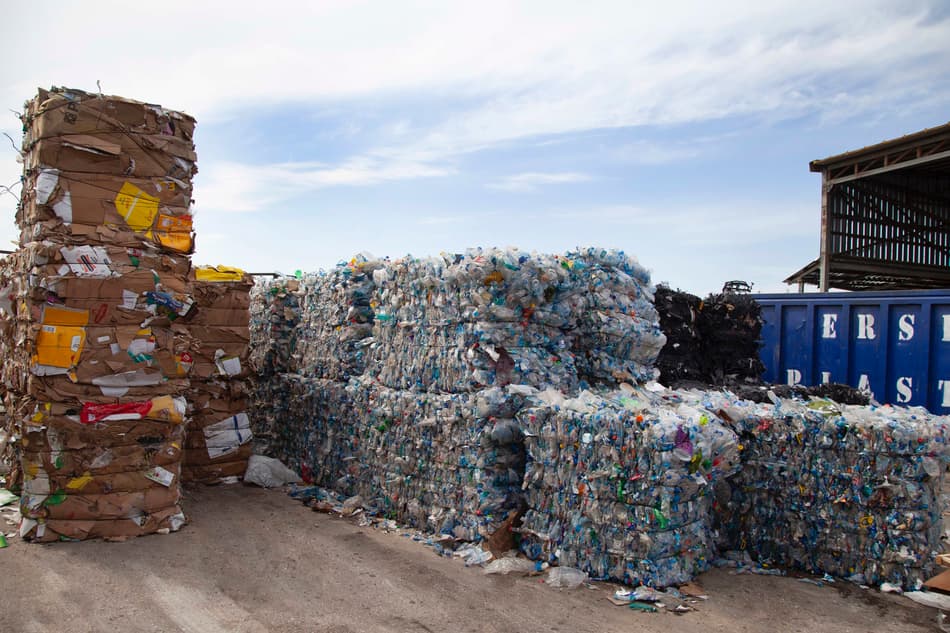 PENYAPSAN keeps packaging waste sorting uninterrupted thanks to TOMRA
PENYAPSAN, a packaging waste sorting facility situated in Pendik Municipality, continues its operations with high efficiency thanks to TOMRA's after-sales services. 
Pendik Yapı ve İnşaat Temizlik Hizmetleri San.Tic. (PENYAPSAN) A.Ş., which provides quality solutions to the infrastructure and superstructure needs of the district within the Pendik Municipality, Istanbul, achieves high efficiency in sorting processes of packaging waste thanks to its cooperation with TOMRA Recycling.
With its sensor-based sorting technologies and machines, TOMRA Recycling enables constant operational efficiency of its clients' sorting plants. The close cooperation with TOMRA allows PENYAPSAN to use the most advanced sorting solutions to fulfill their respective operational needs. Based on both the latest machinery and TOMRA's service offering, PENYAPSAN sorts a yearly average of 18,000 tons of mixed packing waste with TOMRA's sensor-based sorters. Three of
TOMRA AUTOSORT®
machines are installed in PENYAPSAN facilities and demonstrate outstanding performance in sorting
paper
, cardboard, PET, and
plastic packaging
by their types in a very short time.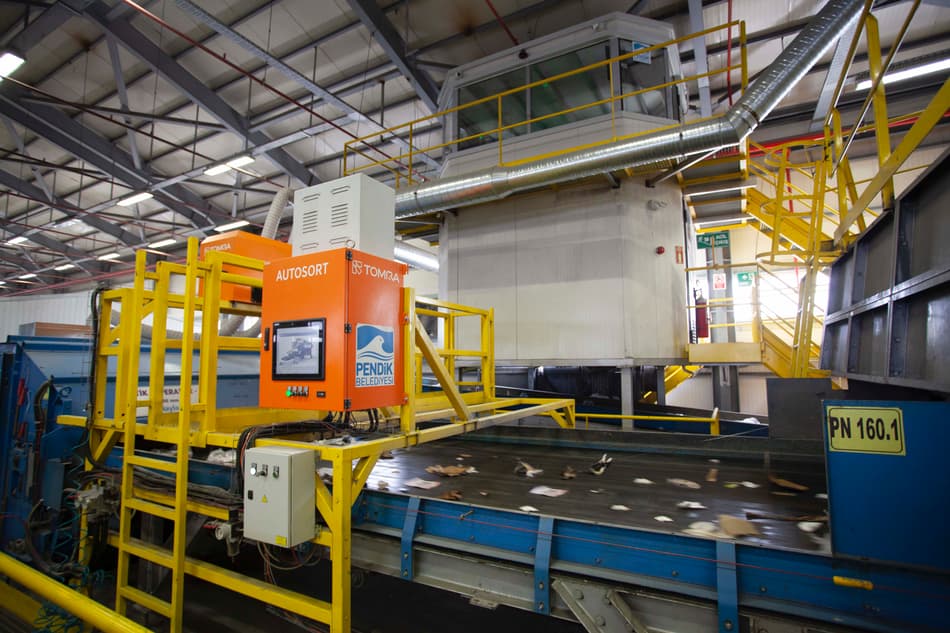 Right from the start, PENYAPSAN has been benefiting from TOMRA's vast experience. In the installation stage, TOMRA's field teams carried out various services, such as inspection, maintenance, recalibration while closely working with PENYAPSAN's technical team. In addition and after starting the operation, TOMRA's after-sales service team provided on-site training to the staff. This equipped the operators with the necessary knowledge to conduct basis maintenance work and changes in machine settings themselves.

While operating, the sorters generate reports, which are extremely clear, complete and concise. Based on these reports and the operators' expertise gained in TOMRA's training sessions, many calibrations can be carried out by the staff on-site. One of the typical report results is that the configuration has to be adapted to the incoming material. Another typical action point can be the need to replace spare parts. Since the facility has stocks for the replacement of some necessary parts, the replacement can be carried out rapidly and thus reduce machine and plant downtime.

When it comes to more extensive service work, TOMRA is on hand to make various modifications to boost sorting efficiency and performance.


Our main job begins after the installation of the machines
Serkan Orhan, TOMRA Recycling Sales Manager, Turkey and the Middle East, points out that they have a collaboration of trust with their clients by saying, "We can say that our main job begins after the installation of the machines. We provide training, adjustments, advice, and support services for regular maintenance, as well as inventory management of spare parts. If one machine stops, all processes of our clients will be affected. Therefore, we provide quick support with our well-equipped after-sales field engineers based in Turkey. In addition, all our spare parts are available at our headquarters in Turkey, and when necessary, we can send the relevant parts to our customers' facilities as quickly as possible.

The pandemic has also shown us that providing local after-sales services to our clients is a major advantage for them. And thanks to the training sessions we conduct, we can connect remotely with the trained facility operator and support him in maintenance works. And all these factors contribute to making their plant perform at its best and with limited interruptions."

TOMRA's after-sales services
TOMRA's after-sales services
are always in line the needs of its clients. The company's field team visits the facility when necessary. On-site service begins with the supervision of the process. Field engineers carry out software updates and necessary maintenance activities by checking all the machine components. In a second step, analyses, adjustments and tests are carried out. Throughout the year, TOMRA provides additional training to the operators to enhance the competencies and intervening skills of the operators. Thanks to all these steps, the risk of failure and consequently, downtime are reduced and expensive and unforeseen risks of malfunctions in the facility are eliminated.
​