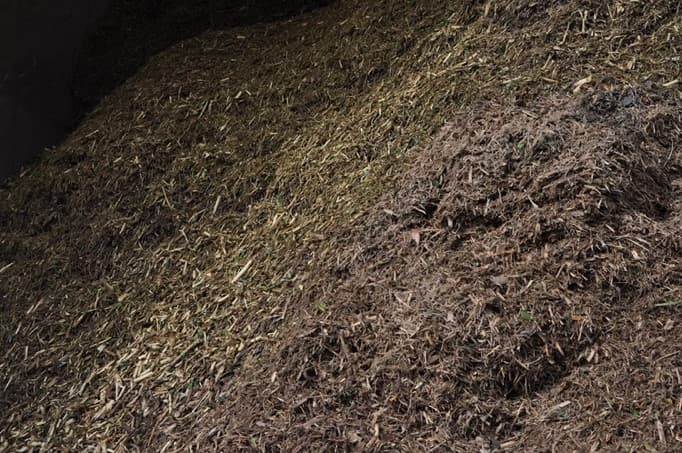 X-TRACT™ dramatically improves productivity of industrial waste management
Contributing to the circular economy by enabling the recycling of high-quality woodchips and other valuable secondary resources from industrial waste
TOMRA Recycling, the global leading sensor-based sorting system manufacturer, has announced that Tamatai Sangyo K.K. (Head Office: Okayama, Okayama Prefecture; President: Masashi Otsuka; hereinafter referred to as "Tamatai Sangyo"), a company engaged in industrial waste treatment and woodchip production, started using TOMRA Recycling's X-TRACT™ sorting system in 2020 to achieve high productivity and efficiency.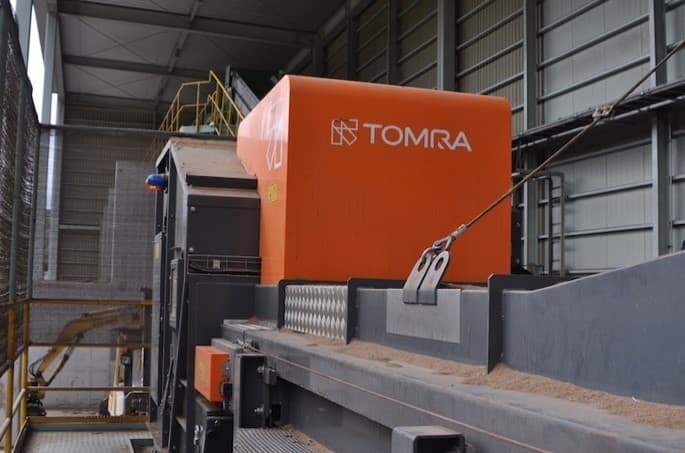 The wood chip production business of Tamatai Sangyo was mainly focused on the production of pulp raw materials from wood, but in 2007, it shifted its model to the production of paper, building materials, and biomass fuel from wood shavings. With industrial waste from the Chugoka region, the company recovered wood from mixed waste that included plastics, metals and inert materials like soil, stones and sand.
In 2018, torrential rains in the western part of the country generated large quantities of wood waste. At that time, the company had manually sorted foreign objects from waste wood, which contains many stones, so it needed to find a way to increase productivity and improve the working environment. After reviewing various sorting machines from manufacturers worldwide, Tamatai Sangyo chose
X-TRACT™
, TOMRA Recycling's X-ray transmission (XRT) sorting machine because of its high recovery rates, low residue, flexibility in sorting tasks, and reliable after-sales service.

X-TRACT™ features a DUOLINE® x-ray sensor, which detects materials based on their atomic density, allowing the unit to sort materials based on their properties, regardless of thickness. Thanks to its dual processing technology even overlapping or adjacent objects can be identified by atomic density, delivering more accurate sorting with higher throughputs. Materials are fed into the high-speed conveyor belt, and the sensor technology instantly recognizes and analyzes the materials, while the high-speed air valve removes the target objects, resulting in a much higher processing volume per hour. Before installing X-TRACT™, Tamatai Sangyo had four to six employees sorting waste by hand. Now, the entire line can be managed by only one or two people, allowing the company to allocate personnel to sales activities and other tasks. Tamatai Sangyo can process approximately 100 tons of industrial waste per day. Thanks to the improved processing, Tamatai Sangyo expanded its sales to more pulp mills and biomass fuel manufacturers.


Sho Otsuka, Director and Plant Manager of Tamatai Sangyo, says, "We compared various sorting systems worldwide. With sorting systems other than TOMRA's system, it was necessary to scatter the materials so that they would not overlap before feeding them into the sorting machine. TOMRA Recycling's sorting machines can sort even overlapping materials accurately with its unique technology, greatly reducing the burden on workers. The system has been able to adjust the programming to meet our detailed sorting requests, and the recycling work that we envisioned before the introduction is almost equal to what we are doing now. The recycling of wood shavings is now perfect, and we are satisfied with the results we have achieved."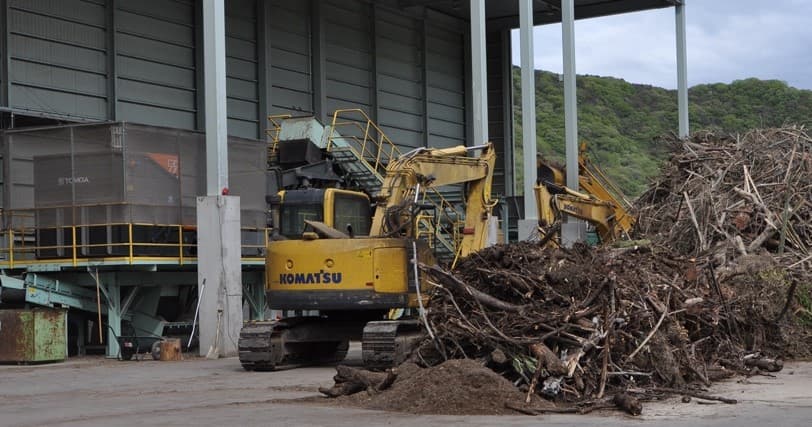 Masanobu Kawaguchi, Managing Director of TOMRA Sorting Japan K.K. commented "This was the very first X-TRACT™ installed for woodchip applications in Japan. It will be very good reference in the market to demonstrate how X-TRACT™ improves waste wood recovery and recycling."

TOMRA Recycling has developed products for a variety of applications based on the unique needs of the global markets, including this one in Japan. Recently, TOMRA Recycling enhanced its product portfolio and introduced GAIN™, a deep-learning-based solution now available for wood chip applications. Thanks to the combination of AUTOSORT™ and GAIN™, it is now possible to differentiate between processed and non-processed wood to create clean wood fractions to produce high-quality woodchips.
TOMRA Recycling supports the sustainable development of its customers' businesses with cutting-edge sensor-based sorting solutions achieved with the highest standards and practices anywhere in the world, contributing as a solutions provider with technological strength to promote a circular economy.