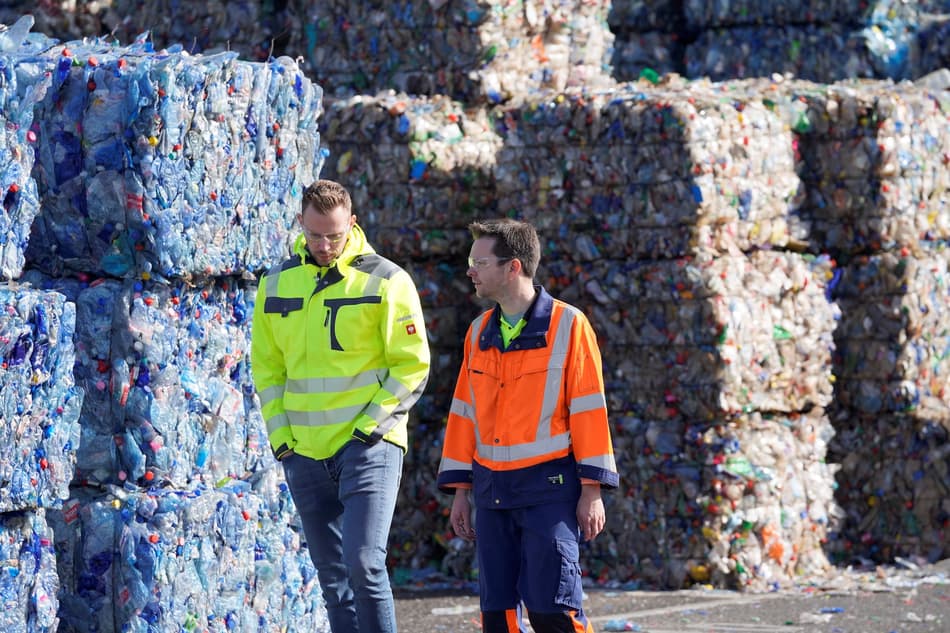 Wellman International
In the Netherlands, on the banks of the river Rhine, Wellman International uses digital sorting data from our TOMRA Insight dashboard to optimize their sorting process and to improve the recyclability of packaging.
Wellman International, one of the world's largest manufacturers and recyclers of PET, was one of the first users of TOMRA's cloud-based sorting data dashboard TOMRA Insight. Wellman's processing plant in the Netherlands, which has an annual PET flake processing capacity of 42,000 tonnes, has connected six sorters to TOMRA Insight: five AUTOSORT machines, which pre-sort PET bottles, and one AUTOSORT FLAKE, which purifies the flakes after washing.
Customized solution
TOMRA works closely with recycling operations to continuously develop the data platform as part of the subscription service. Johannes Jacoby, Product Manager Digital at TOMRA Sorting Recycling, was closely involved in the set-up of the system for Wellman International. "Wellman sought TOMRA Insight to bring more transparency to their sorting activities. On one end, they required a better understanding of what events were causing machine stops, to reduce downtime. In addition to this, they expected a more detailed analysis of material loss during the recovery process, to precisely assess the quality of bought-in materials and to optimize the recycling process. TOMRA Insight has helped significantly with these objectives."
Remote data access for ease of use
The ability to remotely monitor all sorting activities using a single interface frees up time for the process management staff. Jorrit Beetsma, Process Technician at Wellman International: "Before, we could only extract data by physically going to a machine's screen, and it wasn't always easy transferring that data to a computer. Now it's easy to consult the data remotely from our office. And I have to say that the interface is highly intuitive. I have never had to search for a single button or functionality."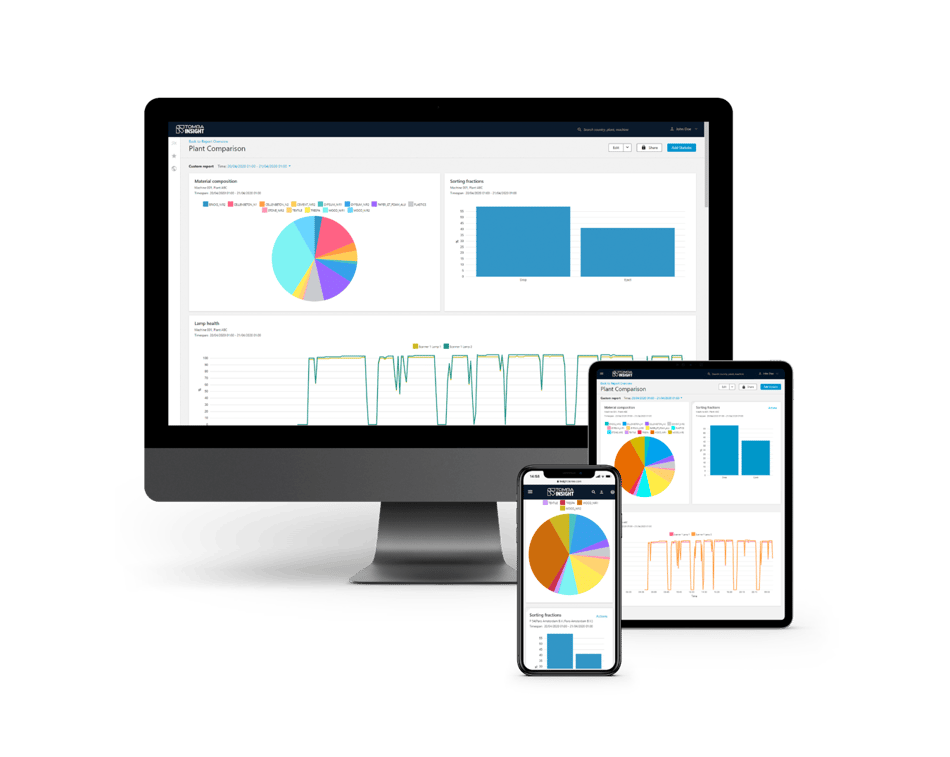 TOMRA Insight 
Focus on efficiency gains
The TOMRA Insight dashboard provides valuable performance metrics that help Wellman International optimize machine performance. Downtime is reduced by monitoring machine health and performance in near real-time, identifying gaps in production, and analyzing potential root causes. Jorrit Beetsma: "Previously, we were mainly using sorting data to help with maintenance and servicing matters. Now, the data also helps to analyze input materials and improve sorting efficiency. TOMRA's machines are the first sorters at our plant that can do this."
Better understanding and collaboration
Being able to consult live and historical data before making decisions affecting the production process, both production management and the operators gain a better understanding of the machines and the products going through them. Through the continuous monitoring of the product composition, operators can adjust machine settings promptly and optimally. The efficiency of the Wellman team's weekly planning and production meetings has increased thanks to the provided in-depth and customized data reports.

TOMRA INSIGHT
TOMRA Insight enables easy and remote support from our service engineers, significantly reducing the risk of downtime.