TOMRA Recycling to extend its test offering with new test center in Italy
Further pursuing a path of growth in the field of flake sorting and delivering unconditional customer service, TOMRA Recycling will soon celebrate the opening of a unique new test facility dedicated to the full plastic sorting segment next to its office in Parma, Italy.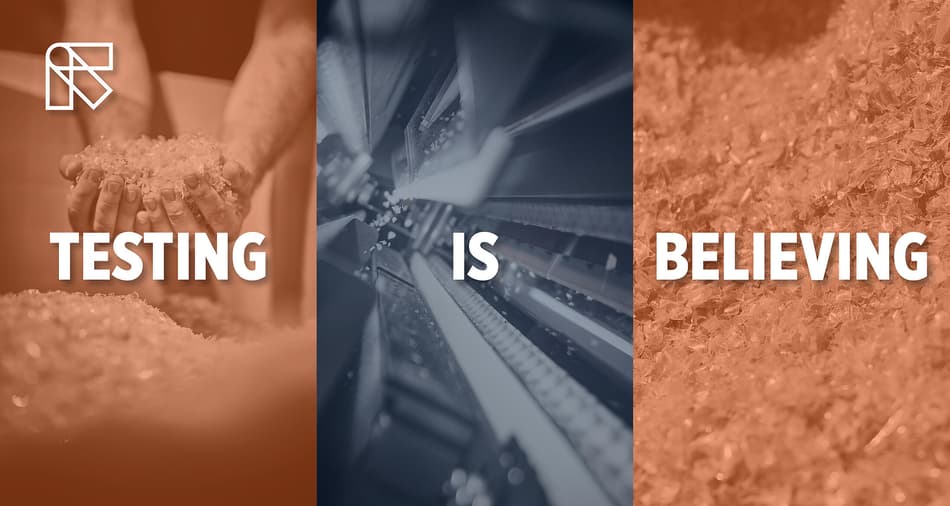 The new facility will be the sixth of
TOMRA's global Test Center
family and will make a valuable contribution to the company's service offering and application development. "The demand for high-quality recycled plastics is high, but low recycling rates leave unexploited opportunities. In our role as industry pioneer, we are committed to driving the sector's development. With our new Test Center, not only do we meet our customer's increasing demand for flake sorting tests, but we now offer a place where new flake sorting applications are developed, serving current and anticipating future market trends", explains Alberto Piovesan, Segment Manager Plastic EMEA & Americas.
Fabrizio Radice, Vice President and Head of Global Sales and Marketing, adds: "One of the reasons we invested in the new Test Center is to serve our local and international customers more flexibly and extensively. In addition, it is part of our five-year plastics strategy, which involves a strong focus on research and development as well as increasing our specialist staff."
Situated in one of Europe's most important industrial and production regions and easily reached from anywhere in the world, the new Test Center brings numerous benefits. Depending on the application, customers can test their PO, PET and PVC flakes on both TOMRA's INNOSORT FLAKE and AUTOSORT® FLAKE to determine the most suitable sorting solution and sensor configuration. Previously used primarily for PET applications, TOMRA recently introduced its INNOSORT FLAKE with a PO-specific sensor to reliably recover polyolefin flakes as small as 2mm, even in highly contaminated waste streams. This innovation is one of the solutions available to promote recovery rates and yields in the plastics segment and will play a crucial role in the new facility.
Customers will also receive comprehensive consultation. The company's skilled engineers are available from day one and jointly work toward a common goal: realizing the highest purity rates, while maximizing operational efficiency and minimizing machine downtime and costs.
At the end of September, TOMRA Recycling will hold an exclusive opening event under the theme of "Testing is believing" to unveil the place where new solutions are born, customer relations intensified and the company's positioning in polyolefin sorting solutions strengthened.